Almendres Cromlech is an archaeological site located in the municipality of Nossa Senhora de Guadalupe, about 9 miles from the Portuguese city of Évora. It is the largest megalithic complex in the Iberian Peninsula, and one of the largest stone circles in Europe considered even older than Stonehenge. Cromlechs, known as dolmens, are structures composed of two vertical stones that support another horizontal stone, but the more appropriate term is certainly menhirs as these almond-shaped monolithic rocks are arranged separately.




The site was only discovered in 1966. It stands within an immense olive grove and consists of 95 round-shaped granite monoliths. The stones are aligned to form an oval, some with engravings. It is estimated that they were arranged and organized during different periods of time over 3000 years with the aim of being realigned with the sun. The first stones were laid around 6000 BC, while the others around 5000 BC. Similar to other like sites, it is probable that these constructions and the particular positioning of the stones were used for astronomical orientations or ceremonial and spiritual purposes.




Access to the "Portuguese Stonehenge" is free and can be visited 24 hours a day. It can be reached by car following the N114 to Montemor-o-Novo and then taking the detour to Nossa Sra. De Guadalupe. Scattered among the hills of the surrounding area are many other sites such as the Great Dolmen of Zambujeiro and the Castelo de Giraldo, all open to the public that can be visited with the help of expert guides.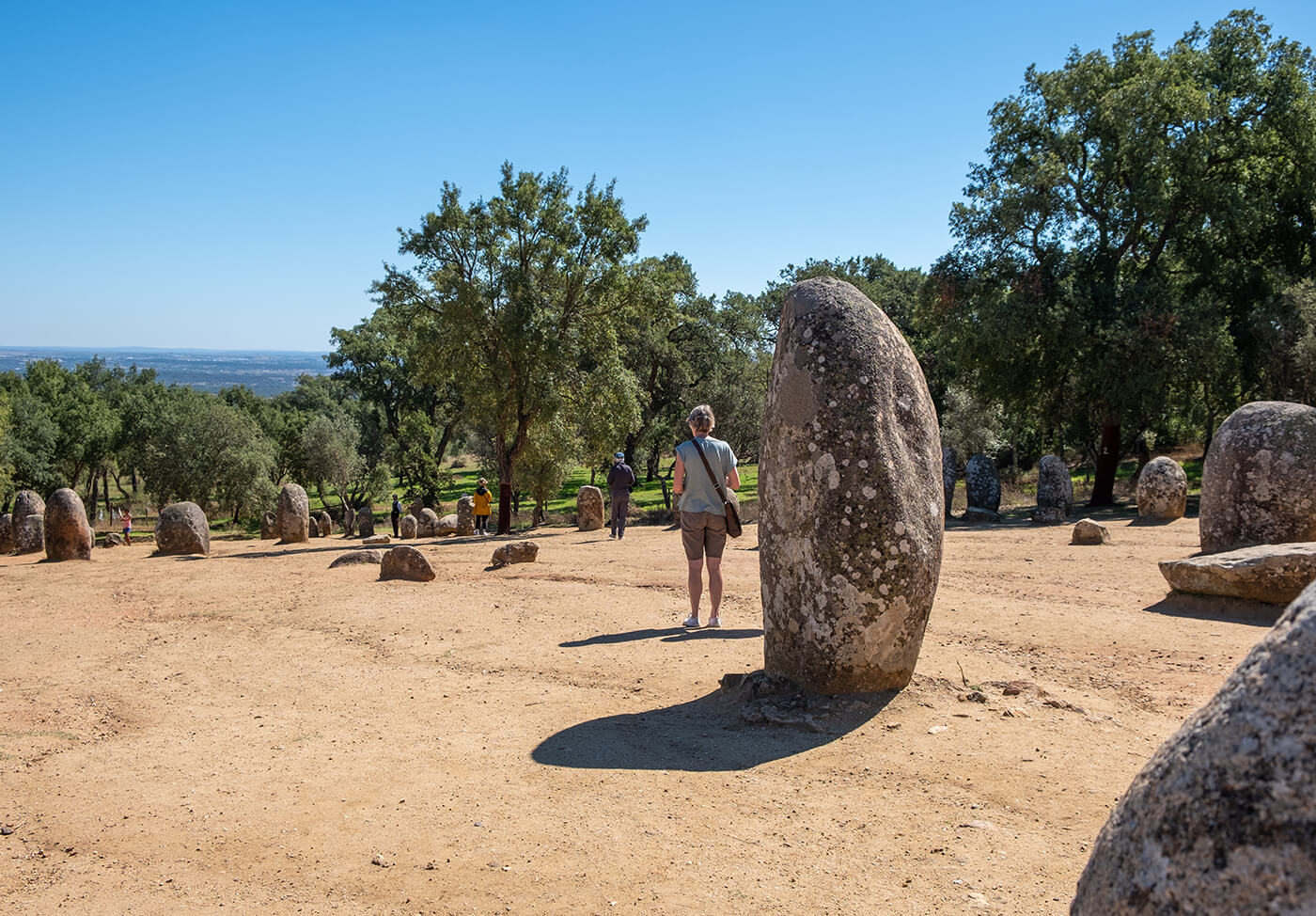 "The photos on this site are owned by users or purchased from image banks"