The Arbol de Navidad Waterfall is a natural wonder which lies along the Sumidero Canyon, located in the Mexican state of Chiapas. It is a particular waterfall with the name Arbol de Navidad because its shape resembles a gigantic Christmas tree!




The cascading water is nearly 200 meters high, and over time has deposited a large amount of calcium carbonate onto the vegetation-covered rock. These deposits are then covered with moss, creating a geological structure that now looks like a majestic fir tree.




A few years ago, the waterfall was heavily weakened, but a group of Mexican and Italian speleologists immediately intervened and came to the rescue. The team reached the cave and discovered that the flow had stopped due to some obstructions formed by plants and roots from the ground. This natural obstruction was threatening to permanently close the cavity of the waterfall. Once the obstacles were removed, the water flow once again turned steady and once again creating the beautiful Christmas tree effect!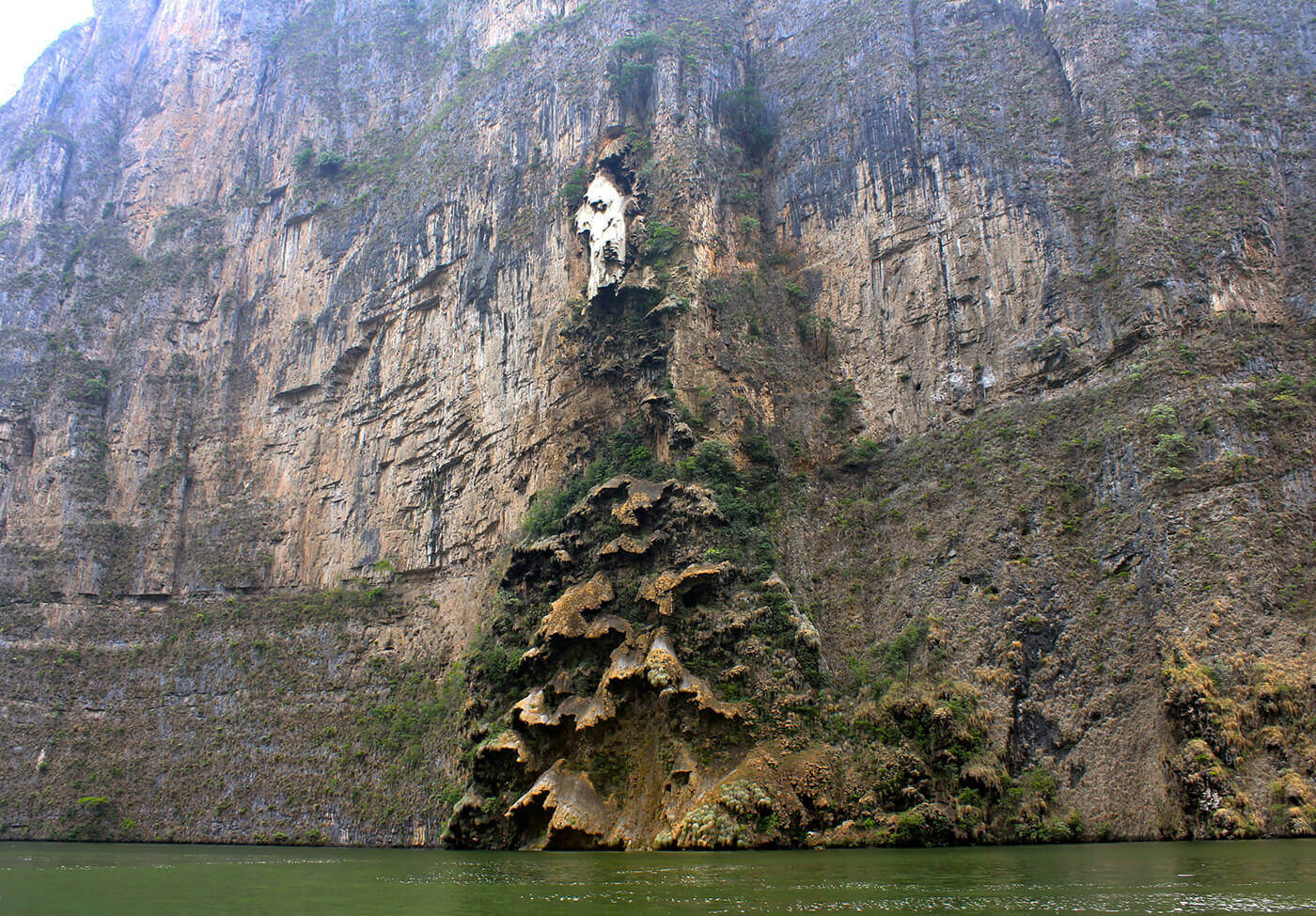 "The photos on this site are owned by users or purchased from image banks"