The Arctic Bath Hotel is the new and luxurious hotel nestled in the extraordinary landscape of Swedish Lapland. It is a floating structure located on the Lule River, surrounded by a fairytale-like landscape that is perfectly integrated with the surrounding nature. It is an architectural marvel designed and built by Swedish architects Bertil Hagström and Johan Kauppi who focused on environmental sustainability.




In the wintertime, the hotel is imprisoned in ice, while in the summer it floats on water, a seeming of wooden logs that were trapped in the river rapids during the ancient tradition of river transport of timber. The Arctic Bath has 12 luxurious rooms: 6 River Cabin on the water and 6 Land Cabin on land equipped with maximum comfort. Inside the circular building, in addition to the reception and the restaurant, there is the spa with a natural outdoor cold-water pool in the center. Aerial massages, saunas, indoor and outdoor tubs to alternate between hot and cold water baths. It has a complete and excellent wellness center typical of the Nordic countries.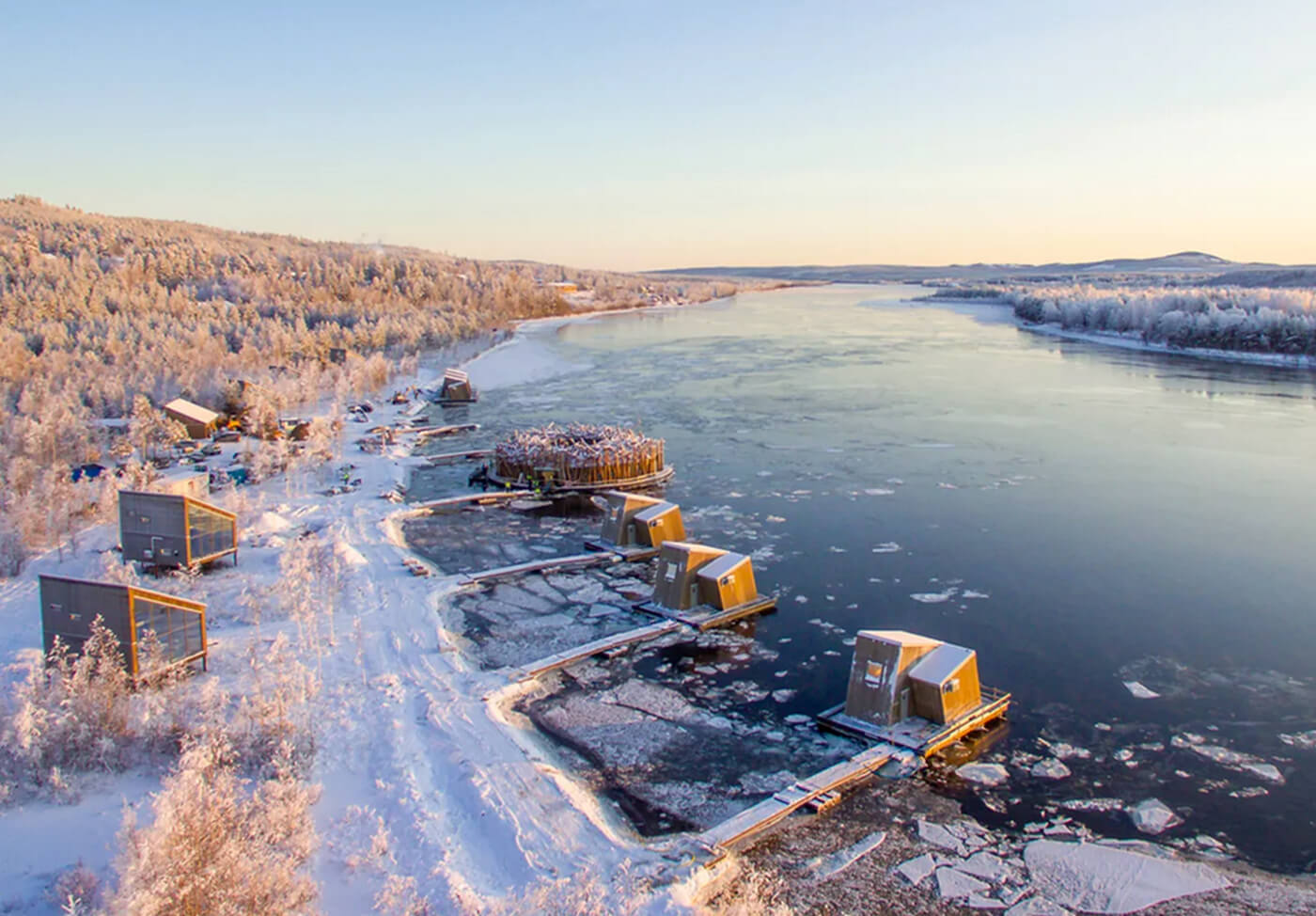 This extraordinary floating monument is located in Harads, approximately 50 miles from Luleå Airport and has a transfer service from Boden airport and train station. This is a place to relax where you can admire the beauty of the Northern Lights during the winter and the midnight sun in the summer, surrounded by the light and arctic climate of the unspoiled nature of Lapland. For more information http://www.arcticbath.se.