Baía do Sancho, or Praya do Sancho, is one of the many paradise beaches of Fernando de Noronha, the main island of the archipelago located about 220 miles from the coast of Brazil, belonging to the State of Pernambuco. It is a true earthly paradise with a favorable temperate climate, and an extraordinary naturalistic oasis rich in flora and fauna, declared a Marine National Park and included among the Unesco natural heritage sites for its spectacular biodiversity. On the northeastern coast of the island, enclosed by verdant rocky walls bathed by the crystalline waters of the Atlantic Ocean lies Baía do Sancho, the beautiful golden sand beach that has been repeatedly noted as the "most beautiful beach in the world".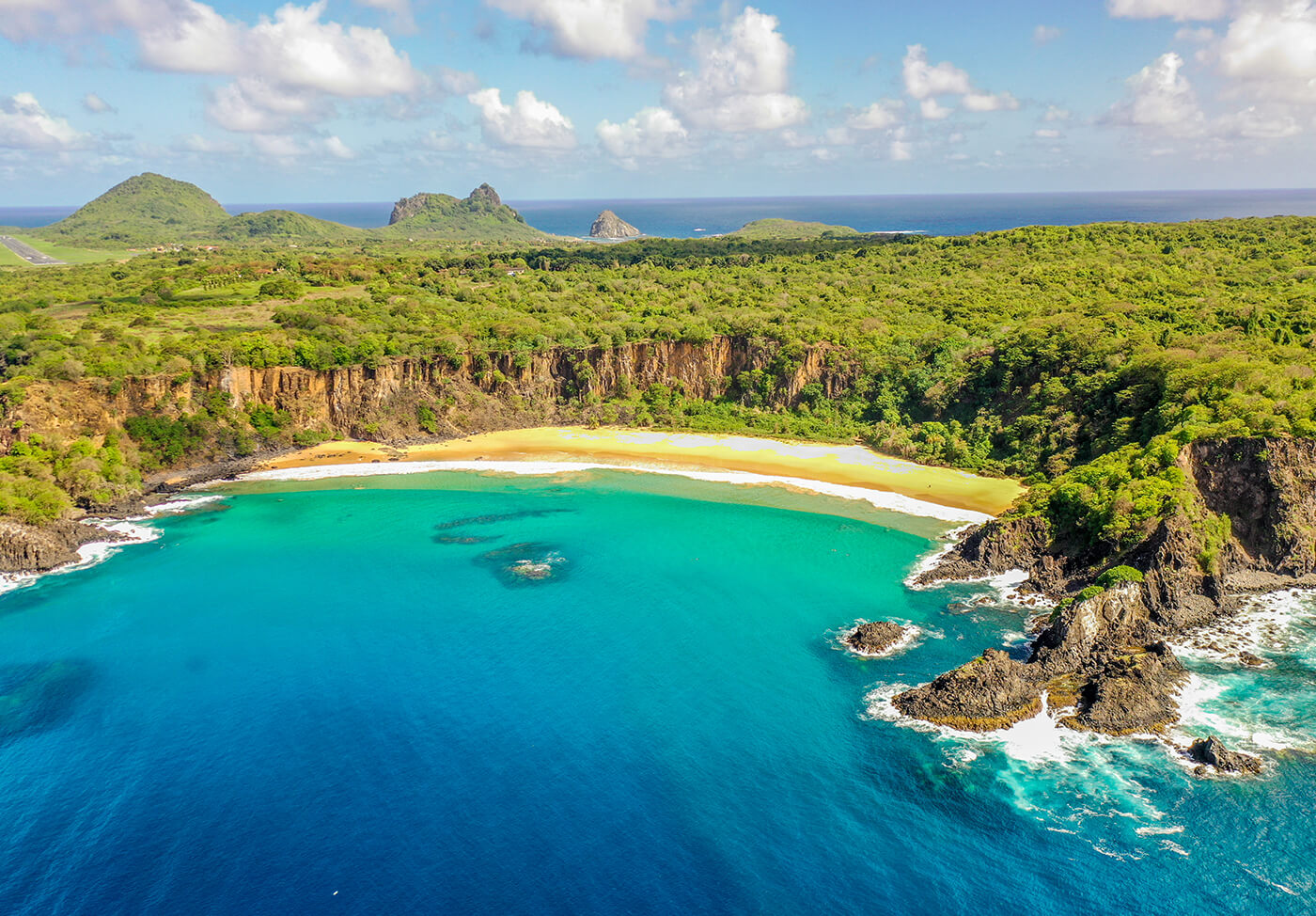 Baia do Sancho is an exclusive beach, a crescent of fine sand kissed by a sea with a splendid seabed populated by colorful fish, dolphins, and sea turtles. A place with very few tourists, perhaps because it is not really easy to reach considering that, to rest your feet on this beautiful sand, you have a bit of an obstacle to overcome - you have to go down a steep iron staircase created inside a rocky split, a vertical path so narrow that it allows only one person to pass at a time. Alternatively, you can choose to rent a boat and reach the bay by sea.




The Fernando de Noronha archipelago is made up of about 21 islets of volcanic origin that represent the emerged part of an ancient submarine mountain range. Its wild and unspoiled nature is protected by strict rules such as a maximum capacity of 700 daily tourists and is subject to an entry fee known as an "environment tax" which costs $12 per person. The natural beauty and environmental preservation of this destination, combined with its considerable distance from the mainland coast, makes it one of the destinations furthest from mass tourism, but also one of the least economical holidays in Brazil.


"The photos on this site are owned by users or purchased from image banks"