Cala Luna is one of the most evocative beaches on the eastern coast of Sardinia, a corner of paradise nestled between two steep rock walls that plunge into crystal clear turquoise waters of the Gulf of Orosei. It is a natural setting of unparalleled beauty surrounded by lush Mediterranean vegetation, a white crescent of sand and pebbles that extends for 800 meters facing six huge and spectacular caves that welcome the harmonious sound of the sea.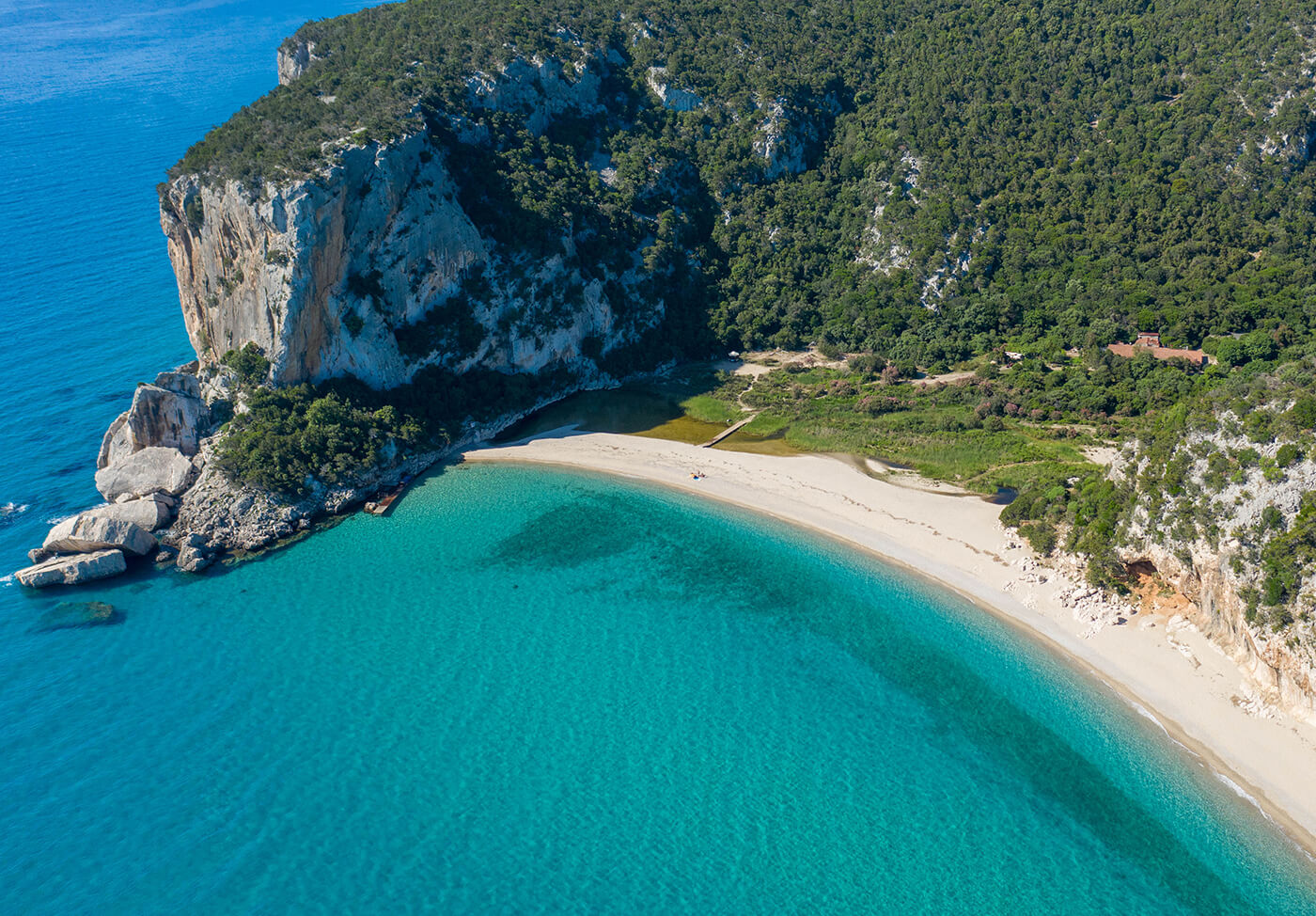 Cala Luna, which remained unknown for a long time, is now considered one of the most beautiful beaches in the Mediterranean. Its wild and unspoiled beauty has inspired artists and directors such as Lina Wertmüller who chose it as a location for "Swept Away" with Giancarlo Giannini and Mariangela Melato. The low seabed is suitable for safe swimming making it ideal for children. A bit further down offshore will take you to the center of an underwater world full of fish and splendid colors - a true paradise for snorkelers and divers. And to add to the adventure, the surrounding rock faces are transformed into one of the most popular destinations for climbers from all over the world.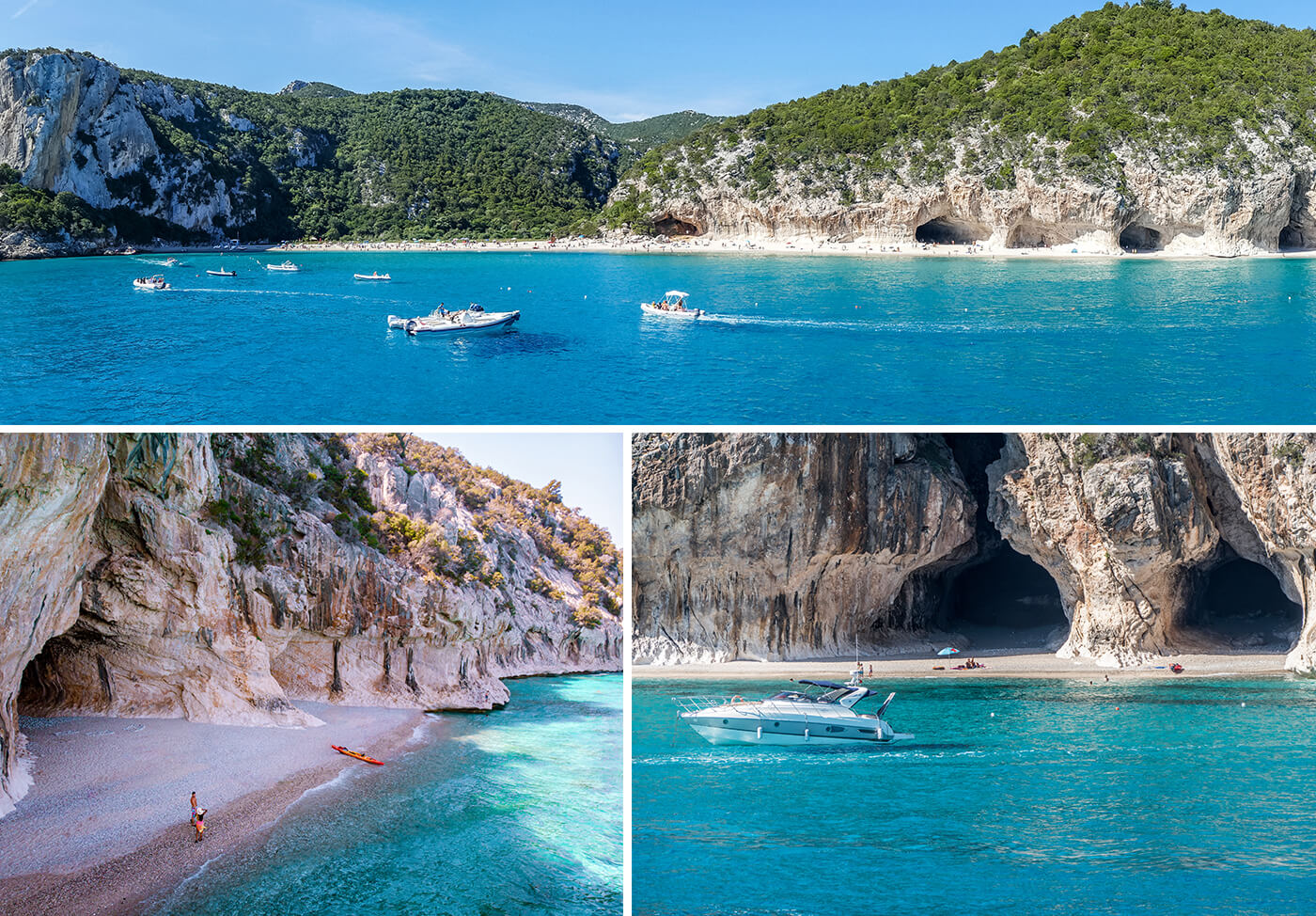 Cala Luna is easily accessible by sea with boats that leave from the nearby ports of Arbatax, Santa Maria Navarrese and Cala Gonone. You can also get to the beach by land from Cala Fuili or Baunei, but it is necessary to note that it takes a few hours to walk to, through an impervious and demanding path that winds through the rocky coasts of the coast. This is a path much appreciated by hikers, but which requires some preparation. Just behind the beach, visitors can find an old coal warehouse dating back to the 1980s that has been transformed into a small refreshment kiosk where you can have a snack or rent sun loungers and umbrellas.


"The photos on this site are owned by users or purchased from image banks"