The splendid jungle of Cascadas de Agua Azul rises in the south-east of the state of Chiapas, Mexico and is located inside the Selva Lacandona. There are a series of extraordinary waterfalls surrounded by dense vegetation, interspersed with pools that take the name of Cascadas de Agua Azul, or "blue waterfalls". One of the most beautiful and spectacular places in the country, it has been declared a protected area and a special biosphere reserve.




The waters formed by the union of the tributaries of the Tulijá, Otulún and Shumuljá rivers, are characterized by all shades of blue and flow in a succession of pools that descend through the canyons of the forest to reach the valley below. A spectacle of gorgeous turquoise water games forms thanks to the presence of a high content of calcium carbonate and mineral salts. Despite the currents, which in some places are violent and dangerous, it is possible to bathe and sunbathe along the banks of the limestone deposits that have given rise to numerous natural pools scattered along the entire path of the falls.




The Agua Azul waterfalls are located exactly in the municipality of Tumbalá, about 45 miles from the city of Palenque and can be reached by car along the state road 199 to the junction for Agua Azul which is halfway between Palenque and Ocosingo. The best time to visit these waterfalls to see them in their splendor is certainly the dry season, particularly from April to May. It is an unparalleled place that, despite the strong influx of tourists, is able to offer one of the most exciting experiences ever lived.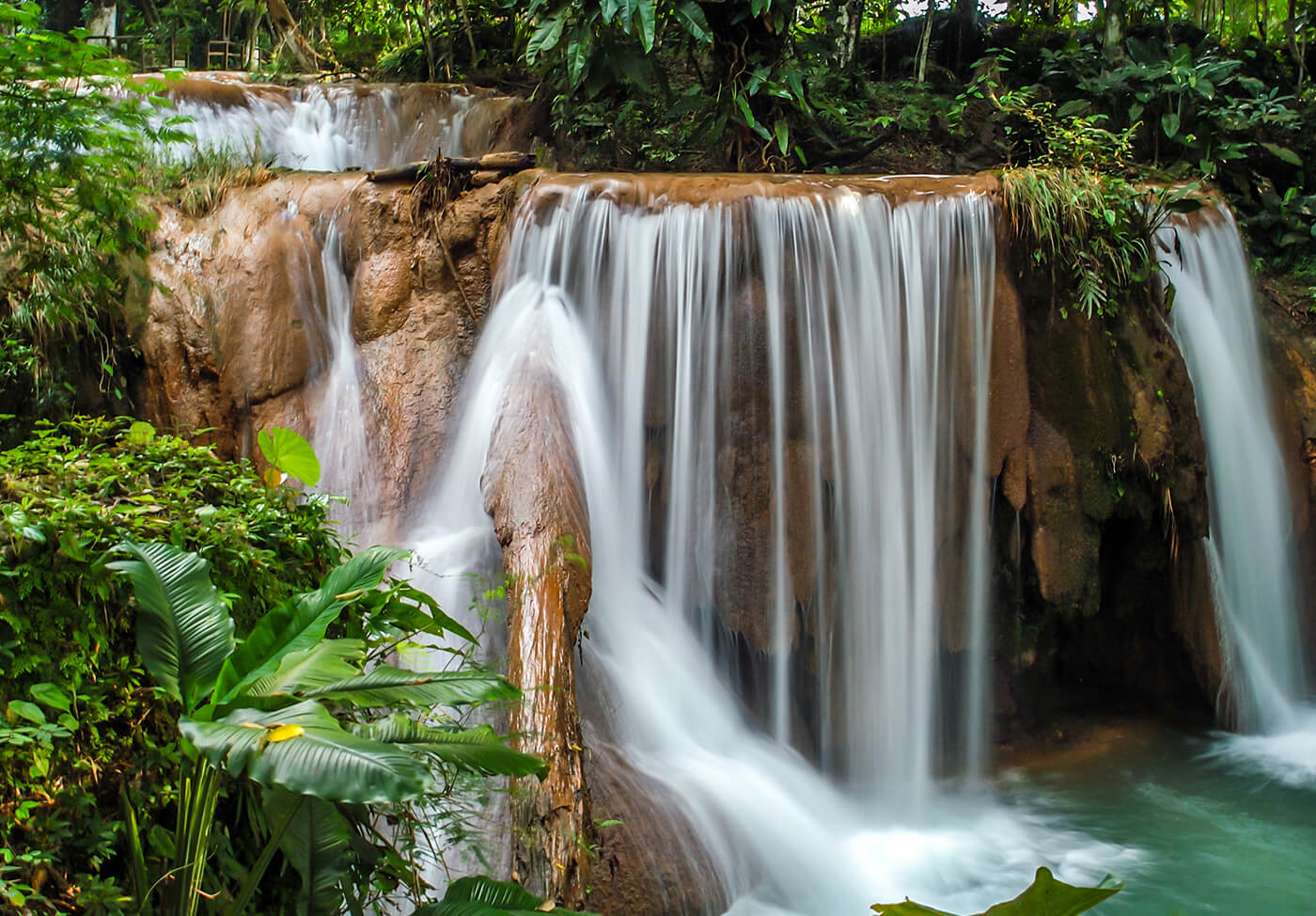 "The photos on this site are owned by users or purchased from image banks"