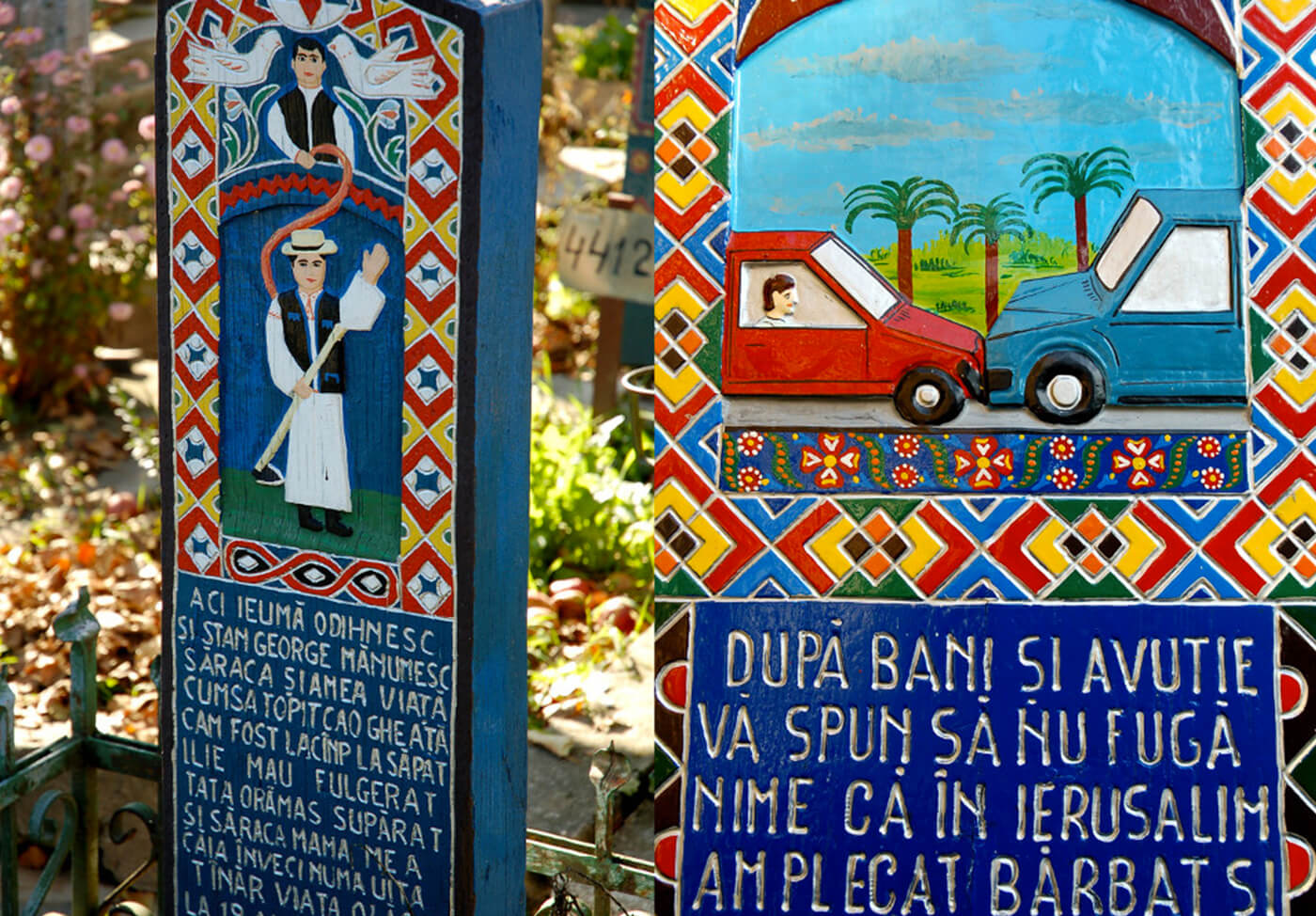 Cimitirul Vesel is located in Romania, in the town of Sapanta, just 2.5 miles from the Ukrainian border. Cimitirul Vesel, also known as Allegro Cemetary, has become quite a famous burial site thanks to its lively crosses and tombs with decorated with ironic epitaphs that remind us of the deceased with just the right amount of humor.


The Cimitirul Vesel is truly an open-air musuem where every tomb is a small work of art. There are over 800 carved wooden crosses, each different from each other with a depiction of the life of the deceased. The representations are simple and humble depictions which are capable of immortalizing the virtue or defect of the buried person, including a few not-so flattering details!


The story of this particular cemetery began in the 1930s, started by the local sculptor Stan Ioan Patra who decided to create a tombstone for himself and the trend caught on. After his death, his apprentice Dumitru Pop Tincu continued the tradition.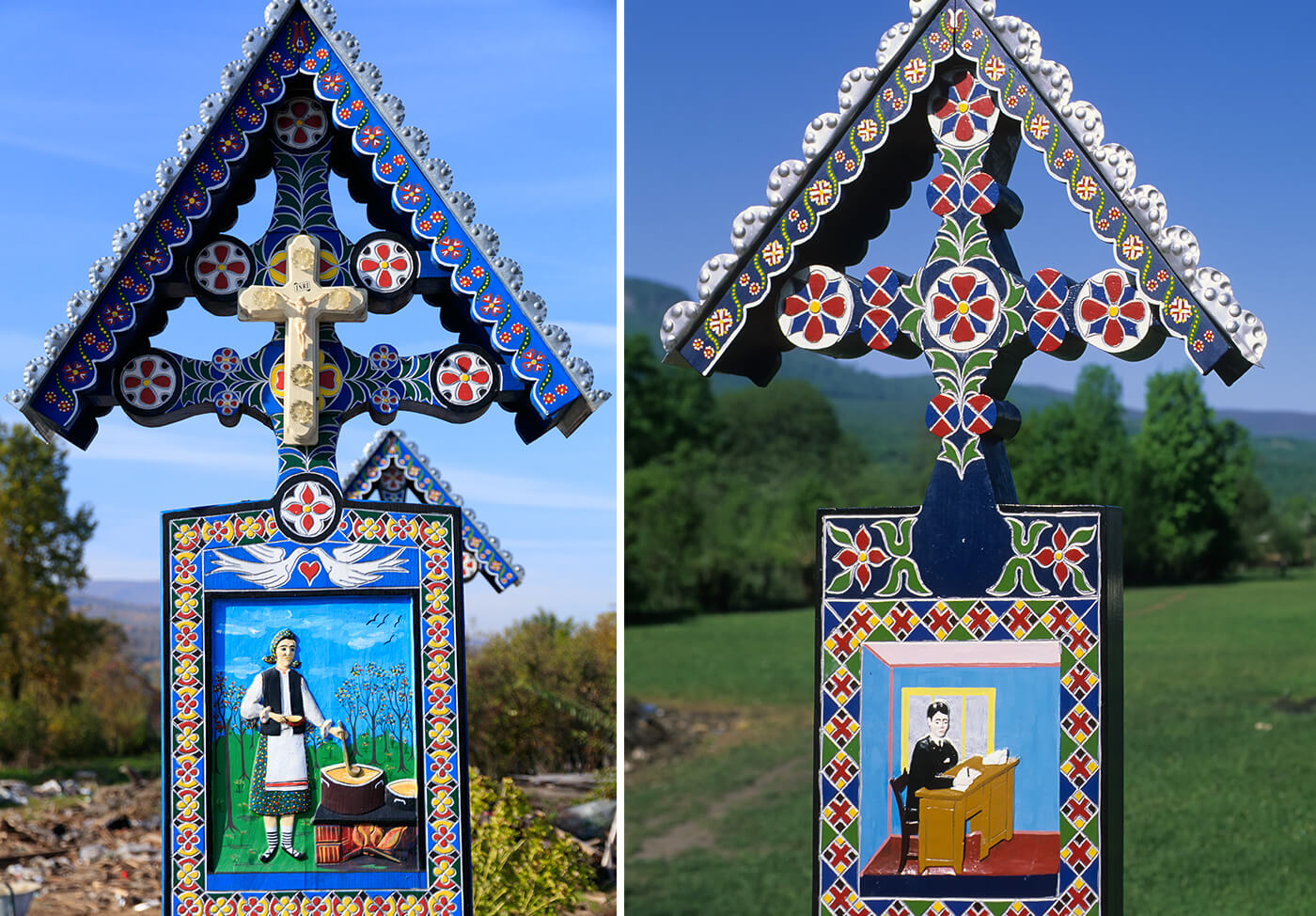 According to many, this bizarre tradition is somewhat associated to the ancient tradition and culture of Dacia, whose philosophy was based on immortality. These people considered death a moment of joy, a gateway to eternal happiness and to a better life than the former one.


Cimitirul Vesel has been recognized as a UNESCO World Heritage Site and is now considered a perfect place to overcome the fear of death through irony by remembering loved ones with a smile on their lips.


"The photos on this site are owned by users or purchased from image banks"
#Cemetery
#Sculptur
#Village