Devil's Bath is an incredibly colored pond located inside the Wai-O-Tapu Park in New Zealand. It is a boiling body of water, the result of an intense geological activity dating back to about 200,000 years ago. The unusual yellow-green hue is due to a geothermal phenomenon caused by sulfur deposits collected within the crater, mixed with the great variety of minerals present in the soil of this rich and beautiful area.




The color of the lake varies according to the inclination of the sun's rays and the amount of minerals present in the water. A prevalence of iron gives the pool an intense green, while the sulfur offers a bright shade of yellow. The fumes created by the sulfur deposits inundate the entire area with a very characteristic "smell".




Wai-O-Tapu in the Maori language means "sacred waters". It is a geothermal complex of about 11 square miles, an area rich in geysers and colorful lakes with a surreal atmosphere, but only a small portion is open to the public. The devil's bath, which became part of the area under concession to the Wai-O-Tapu Termal Wonderland, is certainly the most intriguing attraction of the reserve and a favorite of children who like to describe it as a "giant magic potion".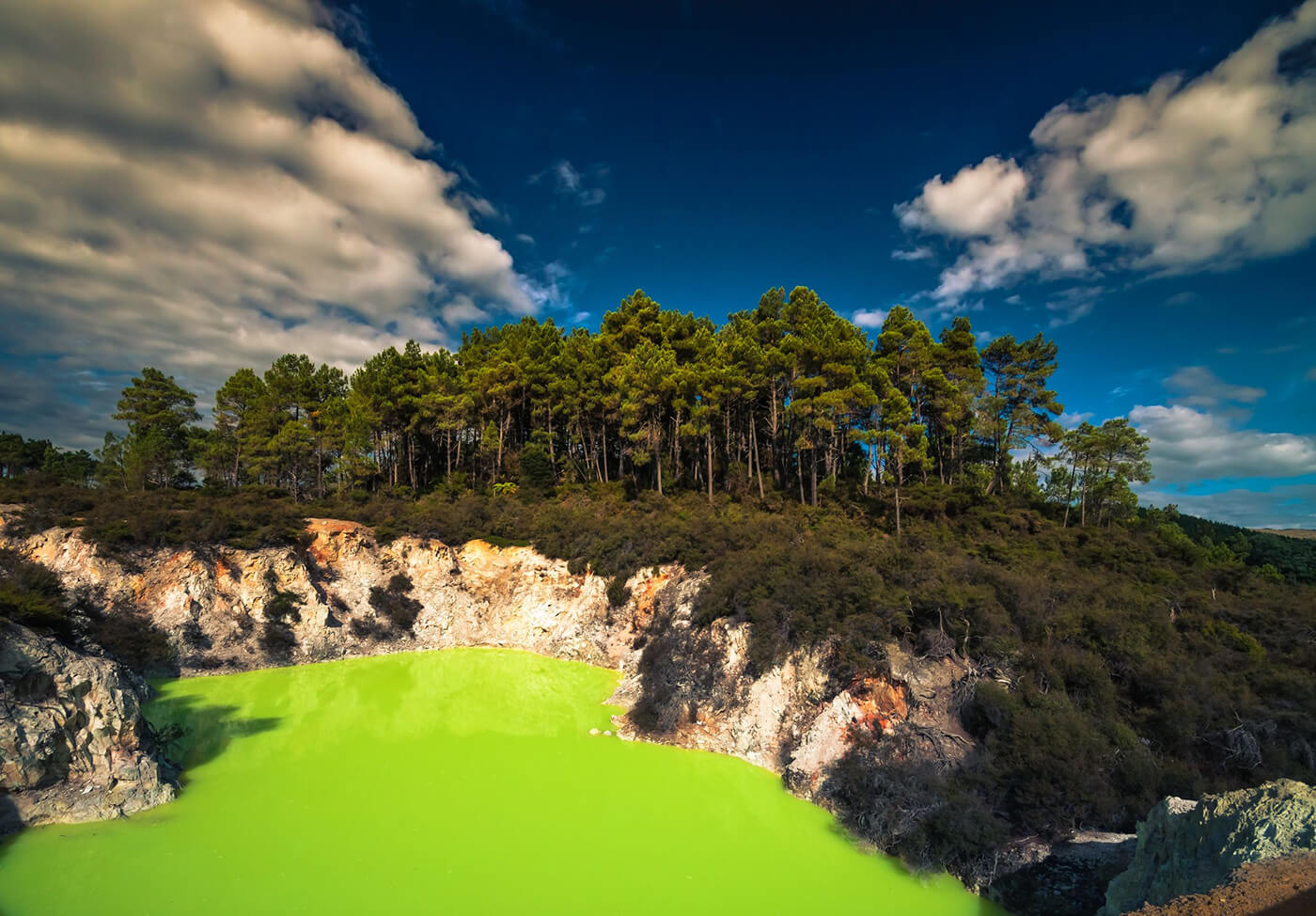 "The photos on this site are owned by users or purchased from image banks"