Fairy Glen is a small green valley on the Isle of Skye, a corner of Scotland located on the Trotternish peninsula north of the town of Portree. It is an enchanted world, a vast expanse of unusual rock formations and soft hills mixed with enchanting lakes and delightful waterfalls, so much so that it has earned the name of Valley of the Fairies. Despite being known for its magical atmosphere, no fairy or mysterious creature seems to be connected to its history. It is just a simple but wonderful ancient landslide that has given birth to one of the most extraordinary geological formations in the country.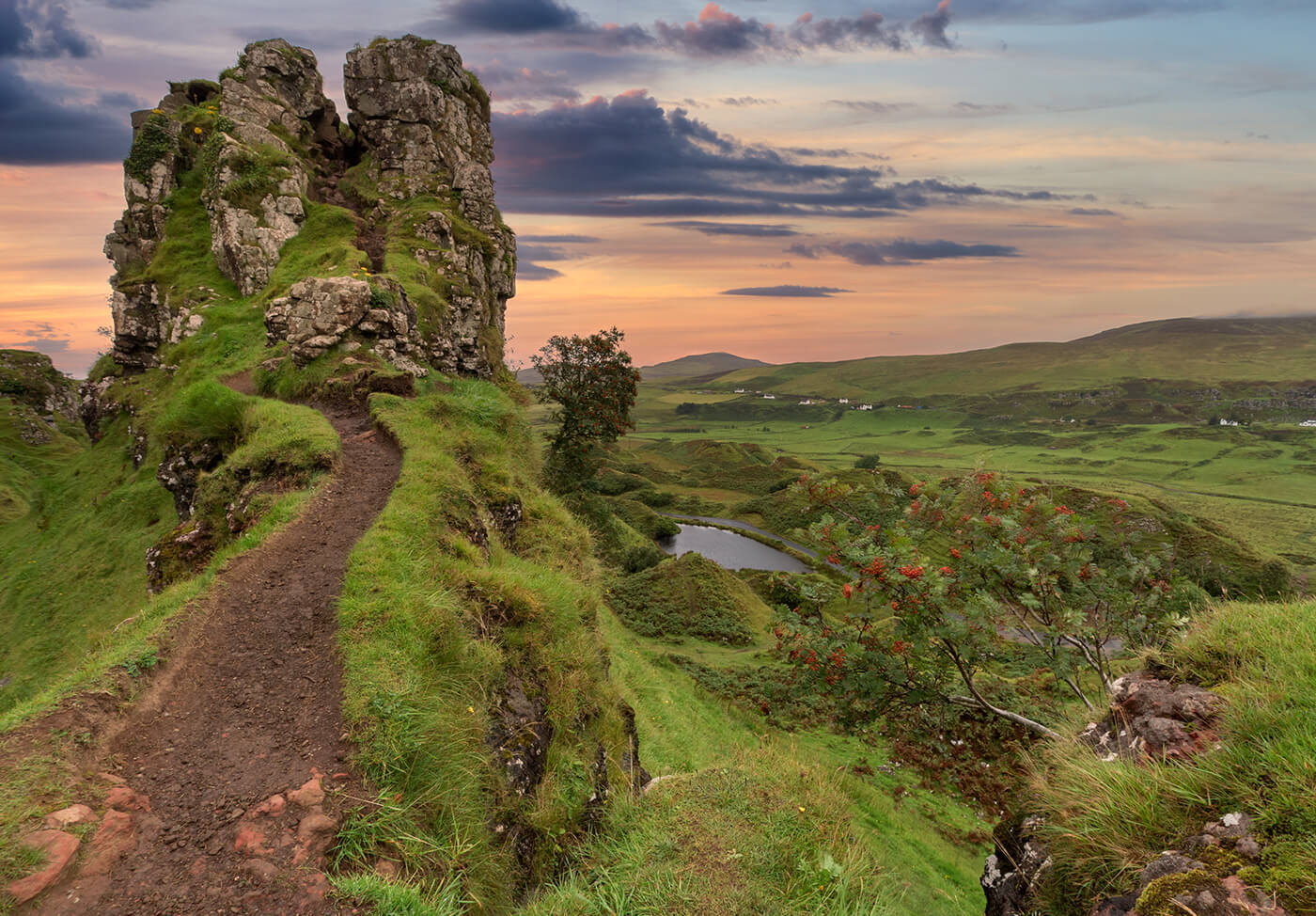 Walking through these surreal and luxuriant glimpses, it is easy to come across trees bent by the wind and some grazing sheep. Once you reach the peak of a rock, you will come upon the "Castle Ewan", a dilapidated tower. The beauty of this valley is so unique that it is impossible not to think about the influence of some supernatural force. In fact, many of its visitors claim to have sensed the presence of mysterious entities.




Fairy Glen is a true and small wonder of nature, an intriguing miniature landscape capable of capturing all the essence of the Scottish Highlands. Lately, "someone", perhaps to make the valley even more mysterious, has been building spirals of stones where small objects and coins are left by onlookers. It is a kind of ritual or perhaps a tribute to fairies, but one thing is certain: the inhabitants of the area are not happy about it and periodically patrol the area and proceed to undo them. The Valley of the Fairies is located near the small fishing village of Uig and can be reached by car along a narrow path, bearing in mind that the car park offers very little space so it may be best to opt for the shuttle bus service that leaves from Portree.


"The photos on this site are owned by users or purchased from image banks"