We are located in Australia inside Sydney's Royal National Park, the second oldest national park in the world, just after Yellowstone. These unusual pools are called Figure 8 Pools and are a group of natural formations perfectly carved by the force of the ocean waves. These are real whirlpools filled and emptied with sea water according to the tides.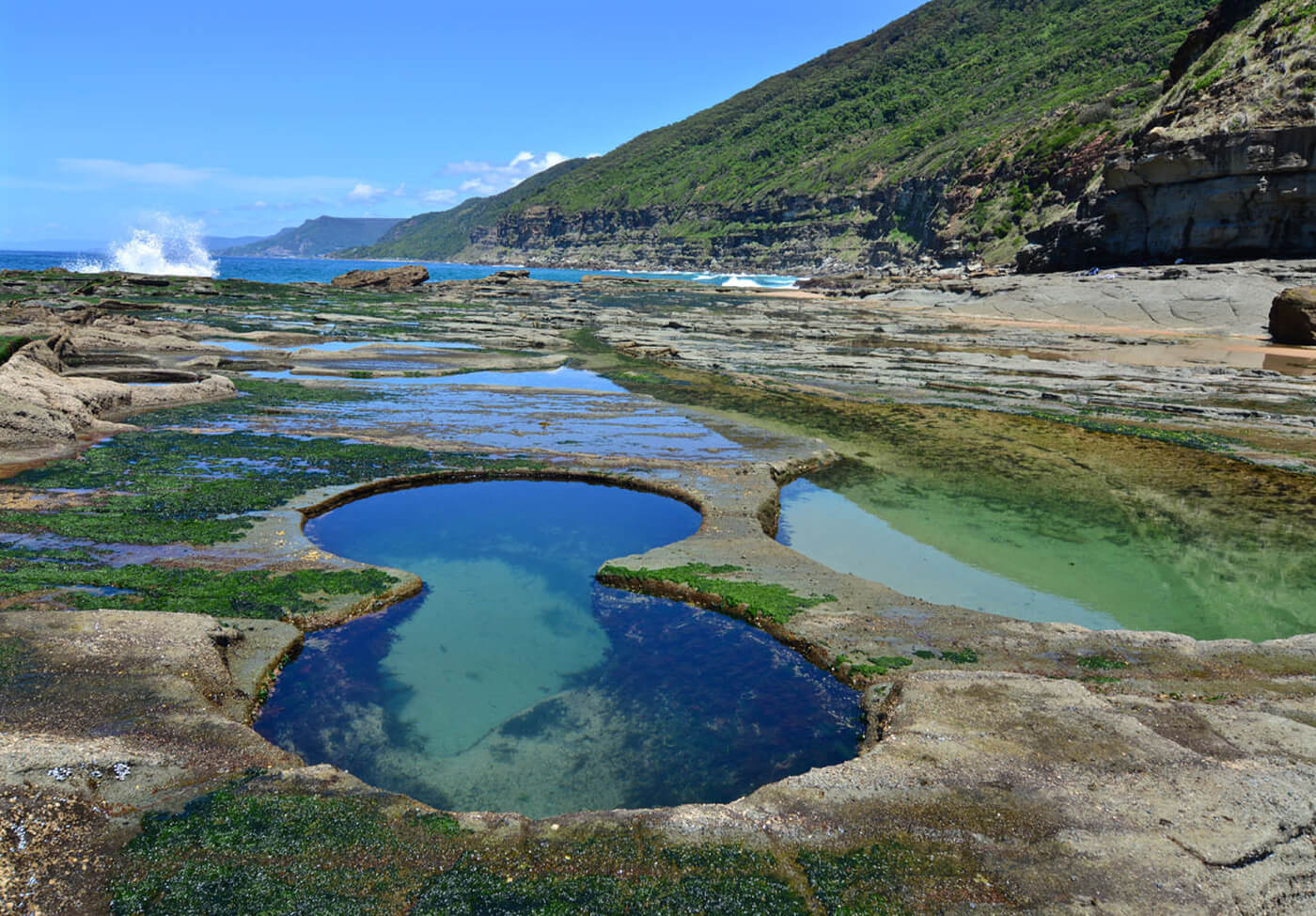 Located about an hour's drive from Sydney, on a promontory of Burning Palms Beach, the 8 Pools offers a panoramic view of extraordinary beauty. The largest pool is a well-structured pool in an "eight", called the Big pool, measuring about 3 meters long and 3 meters deep, perfect for a dip and a short swim. The surrounding pools are still being formed, and still not deep enough to completely get wet.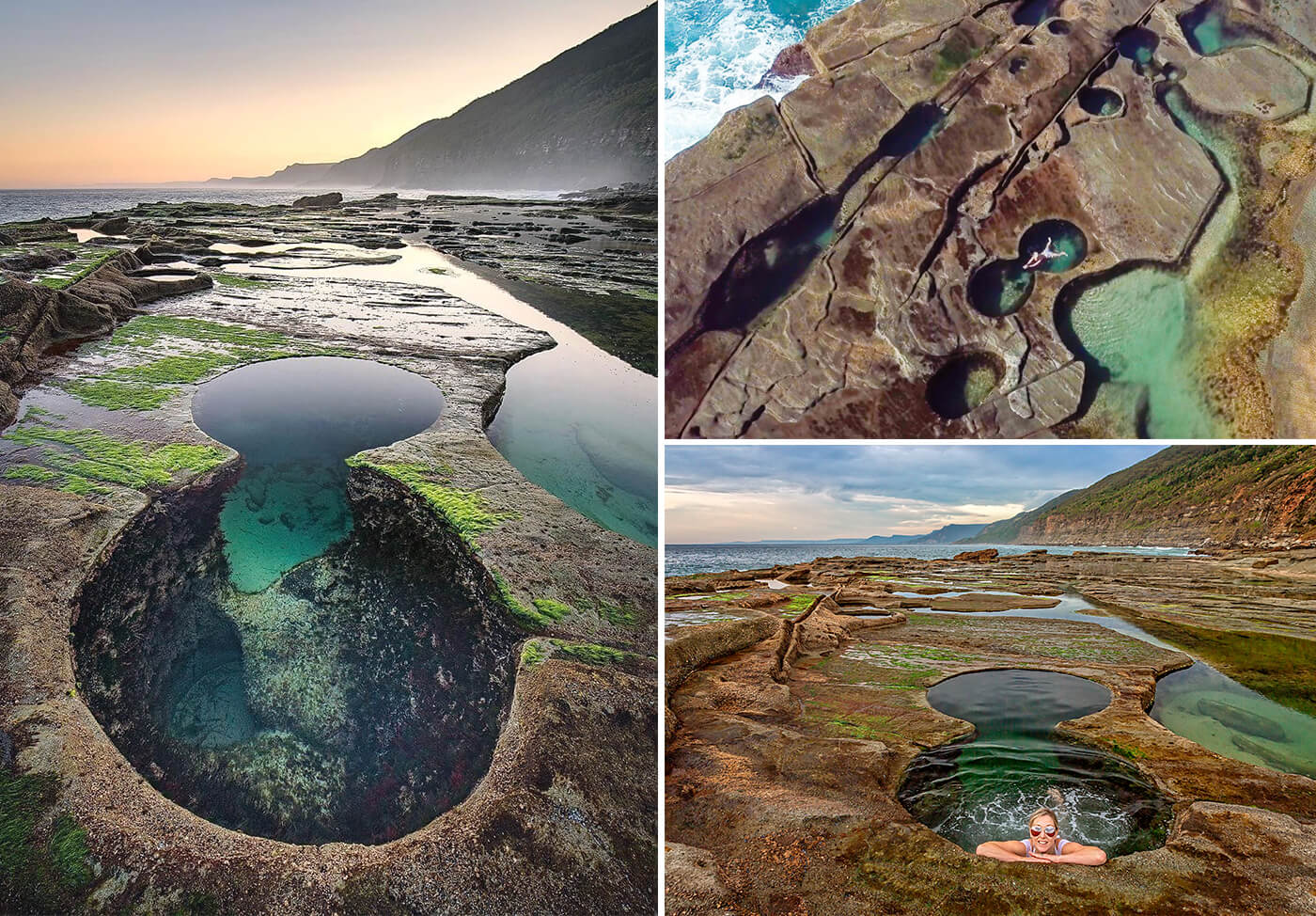 The site can be reached with on foot with a 2-mile walk, and includes a final climb on the cliff. It is an hour-long journey through a path of trees and vegetation that ends with a breathtaking view of the ocean. The swimming pools are accessible only at low tide, not only because of the danger of the fierce waves, but mostly because the whole area will be submerged and therefore completely invisible.