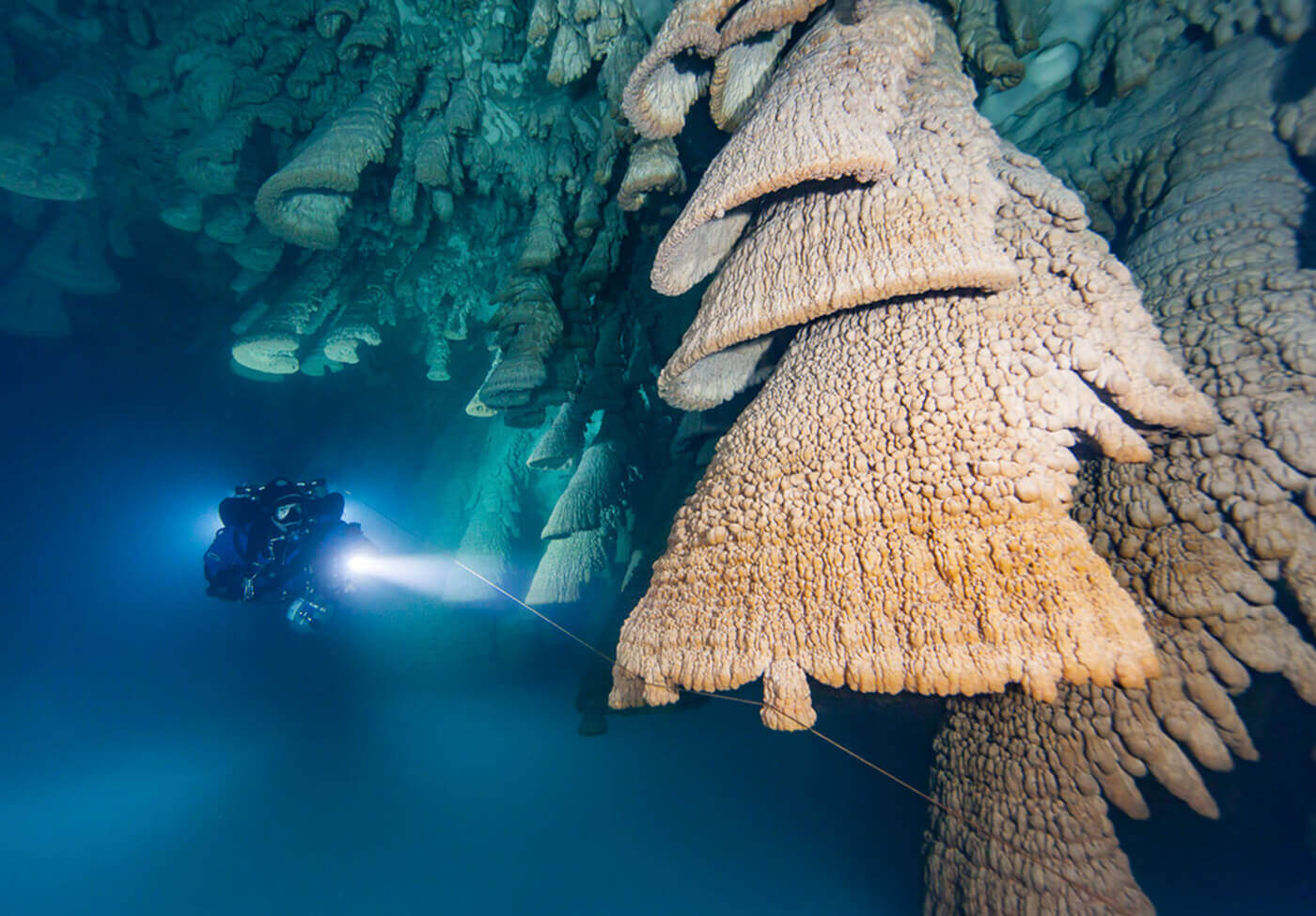 Hell's Bells are unusual and splendid geological formations recently discovered in the deep sea of Cenote Zapote, a famous cave located west of Puerto Morelos, on the Mexican peninsula of Yucatan. Known as Hell's Bells, these strange stalactites can measure up to two meters in height, and are immersed at a depth ranging from 28 to 33 meters. They are named after their bizarre form, as their shape resemble that of bells, giving them the nickname "Bells of Hells".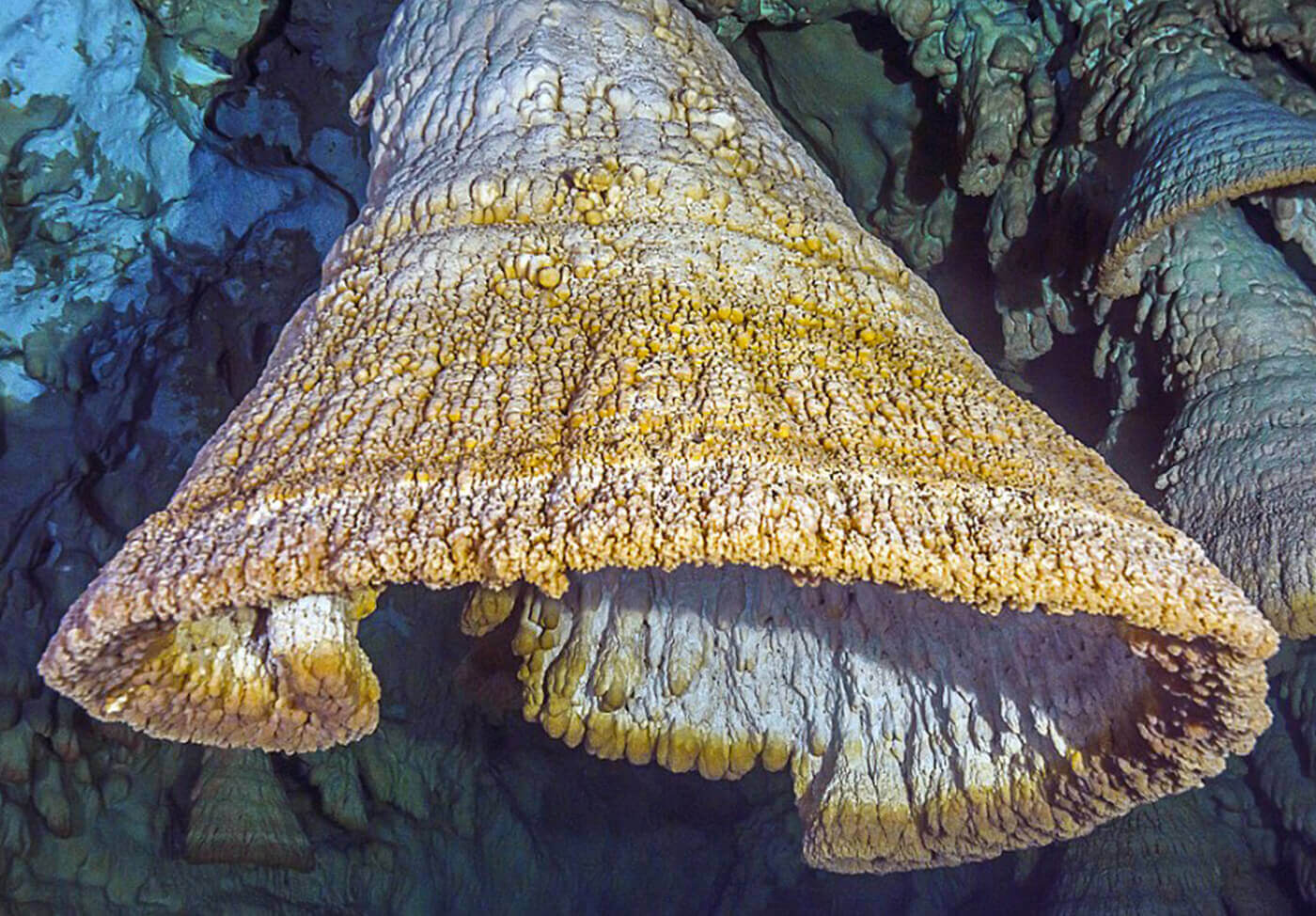 The formations have been calcified under water in an environment with no light, immersed in a mixture of fresh water and a portion of toxic salt water, deprived from oxygen and rich in sulphide. A German-Mexican research group led by Prof. Dr. Wolfgang Stinnesbeck of the University of Heidelberg's scientific institute recently published that the growth of these "cave formations" may have occurred through the action of some microbes involved in the cycle, and due to their ability to increase the pH and therefore support the precipitation of calcite. Researchers, using uranium-thorium dating of calcium carbonate, also discovered that growth took place underwater, proving that the "bells" were formed in ancient times.


According to Prof. Stinnesbeck, this underwater world provides an ecosystem with ideal conditions for the formation of the largest underwater calcareous stalcatites in the world, unique not only in shape and size, but also in their method of growth. Mineral deposits of this type discovered earlier are much smaller and less visible than these Hells Bells.


The Cenotes of Yucatan are one of the most fascinating natural wonders of Mexico and the world, combining religion and the mystery of the Mayan civilization. They are considered "sacred wells" as they are sources of drinking water with spiritual and healing properties. Within these caves, in the depths of the ocean lie hidden worlds yet to be discovered, submerged places of great beauty that. In the case of Hell's Bells, just another prodigy of mother nature.


(Diving to this site requires expert divers)


"The photos on this site are owned by users or purchased from image banks"