Hon Thom Cable Car was inaugurated in February 2018 and is the longest cable car in Vietnam and the world. Located on the island of Phu Quoc, in the south of the country just at the border with Cambodia, the cable car spans 7,899.9 meters, connecting the town of An Thoi to the island of H?n Th?m. The journey takes only 15 minutes, at a speed of 8.5 meters per second, and allows passersby to admire one of the most beautiful landscapes in all of Southeast Asia.
The cable car rests on 160-meter-high pylons which are positioned on the two nearby islands of Hon Dua and Hon Roi. Both are equipped with a double supporting rope which carry 70 comfortable cabins, each with 30 seats. This is the work of Doppelmayr, an Austrian company that holds the S3 patent, which is a system able to guarantee high wind resistance, low energy consumption and a travel speed of about 8.5 meters per second with a maximum capacity of up to 5,500 passengers per hour. The Hon Thom Cable Car is longer than the Fansipan Legend Cableway previous cable car which was deemed the longest in the world, also found in Vietnam, by one whole kilometer.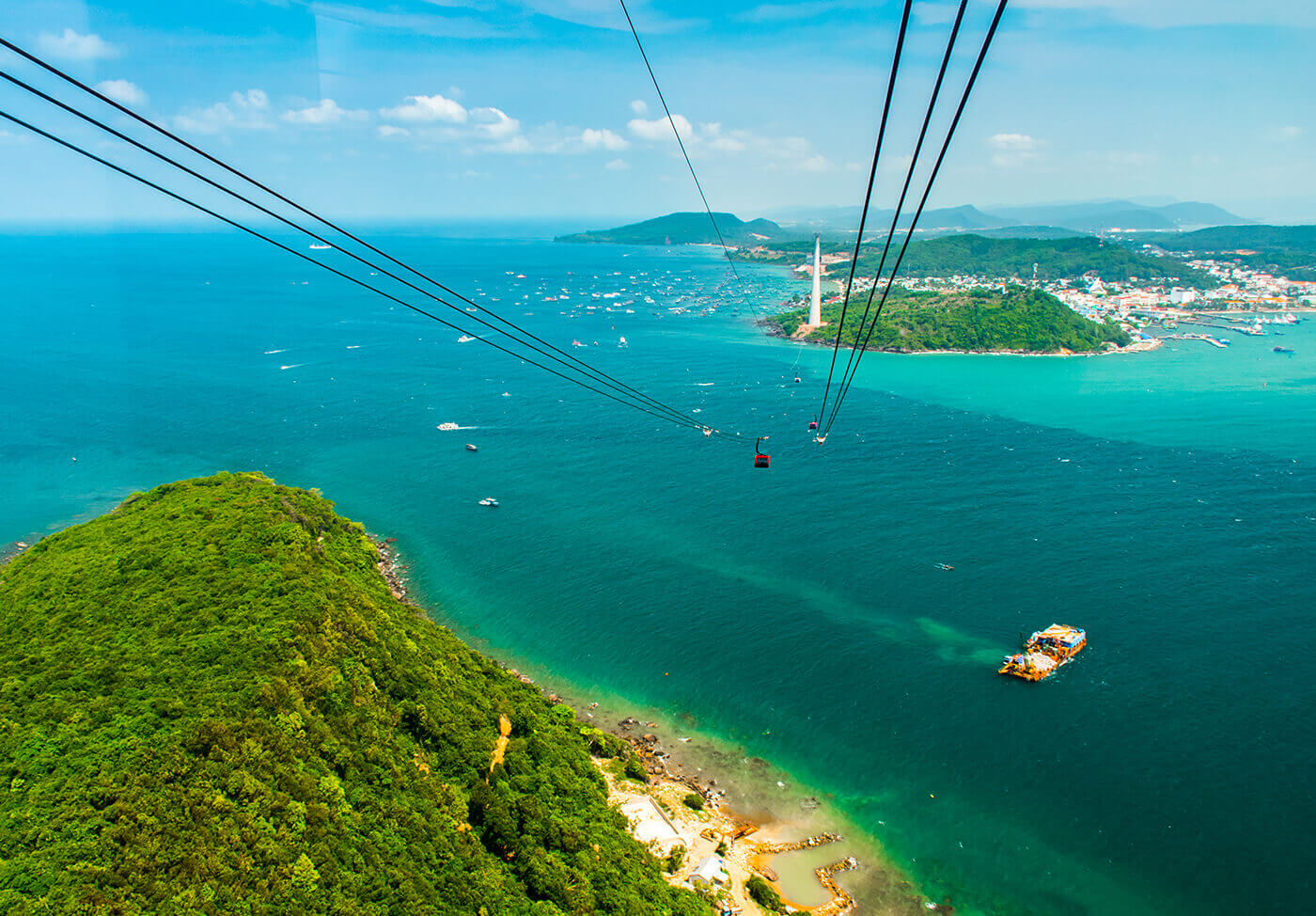 Phu Quoc is the largest island in the country and is famous for its white beaches, crystal clear sea and beautiful coral reefs. This ever-developing, popular destination attracts thousands of tourists from all over the world every year. The Hon Thom Cable Car crosses the Gulf of Thailand and from its vertiginous height offers a truly spectacular breathtaking view, a new attraction whose aim it is to become one of the most visited places in Vietnam.