The Hot Water Beach is one of the most famous beaches on the Coromandel Peninsula in New Zealand. This beach is truly a natural paradise with a hot water source below which rises to the surface at temperatures that can reach 147°F.




There are two cracks called Maori and Orua where the water filters through the sand, just between 2 tides. This phenomenon attracts plenty of visitors who dig holes on the sand to create their own thermal spa baths. The hot water from the spring mixes with the cold water of the sea and when you reach the right mix, you can fully experience the extraordinary experience of a rejuvenating spa day right on the seashore.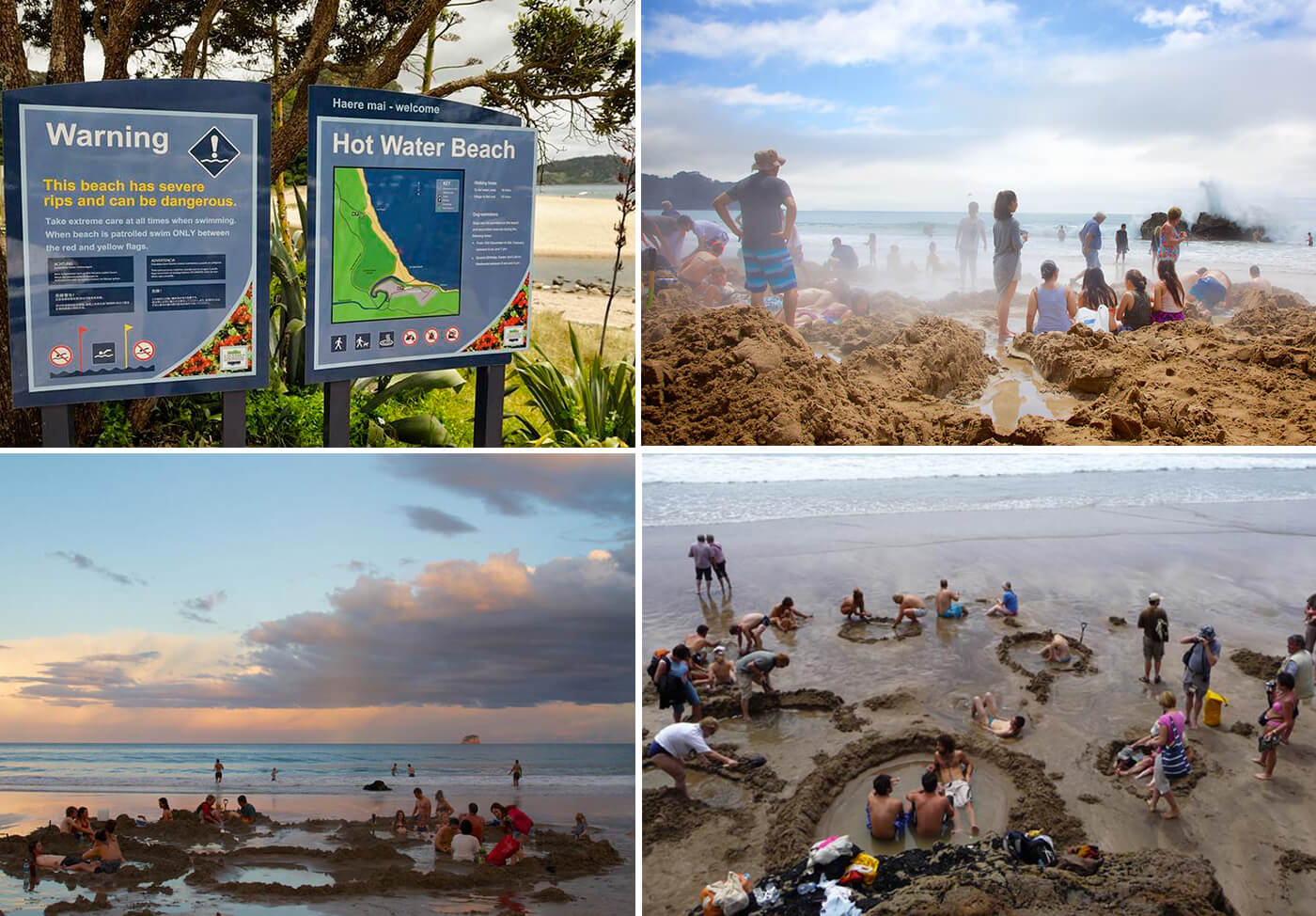 You can rent your own equipment to dig your hole with shovels costing $5, with a $20 deposit upon return. It's important to understand where to dig – there are 2 or three areas on the beach which are not recommended for digging. When you see bubbles surfacing along the sand, this is a sign that the water is too hot below and should be left alone.


The Hot Water Beach is open all year round and is a perfect destination for tourists, sportsmen and surfers who want to relax. This is undoubtedly one of New Zealand's most extraordinary places – a must see for all those who love breathtaking, natural places


"The photos on this site are owned by users or purchased from image banks"