The Jumbo Kingdom is by far one of the most famous floating restaurants in Hong Kong, and even the world. Just off the coast of Aberdeen, between the island of Hong Kong and the island of Ap Lei Chau, it measures a length of almost 80 meters and can sear over two thousand people across three floors.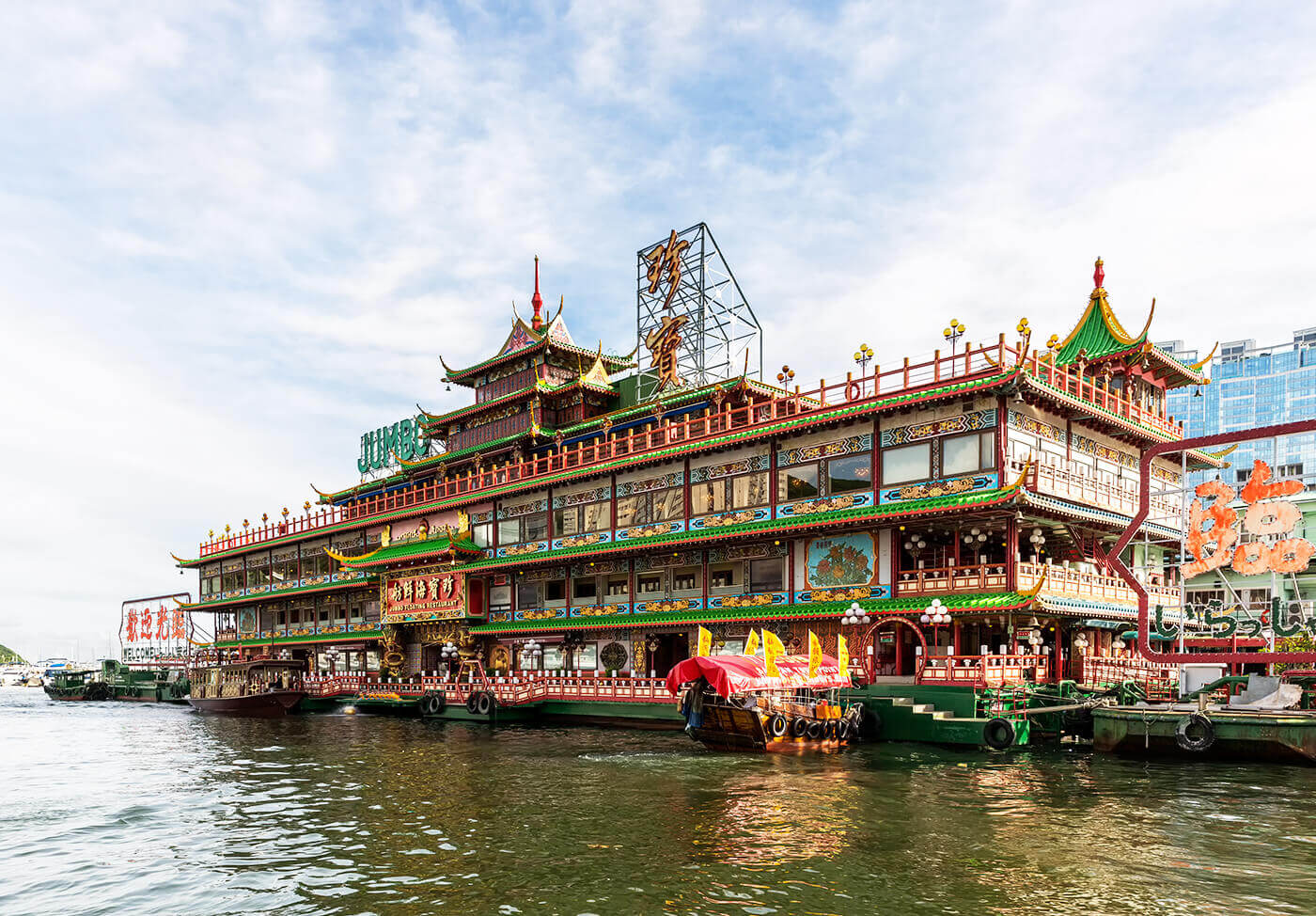 Built in the 50s and decorated in the imperial style of a Chinese palace, its interior is full of pagodas and impressive statues of gorgeously colored dragons. The Jumbo Kingdom is a huge palace that looks almost brash yet remains an exaggerated attraction that has received millions of visits over the many years it?s been open, including from prominent figures such as Queen Elizabeth II. The Jumbo Kingdom has also been the set of numerous films.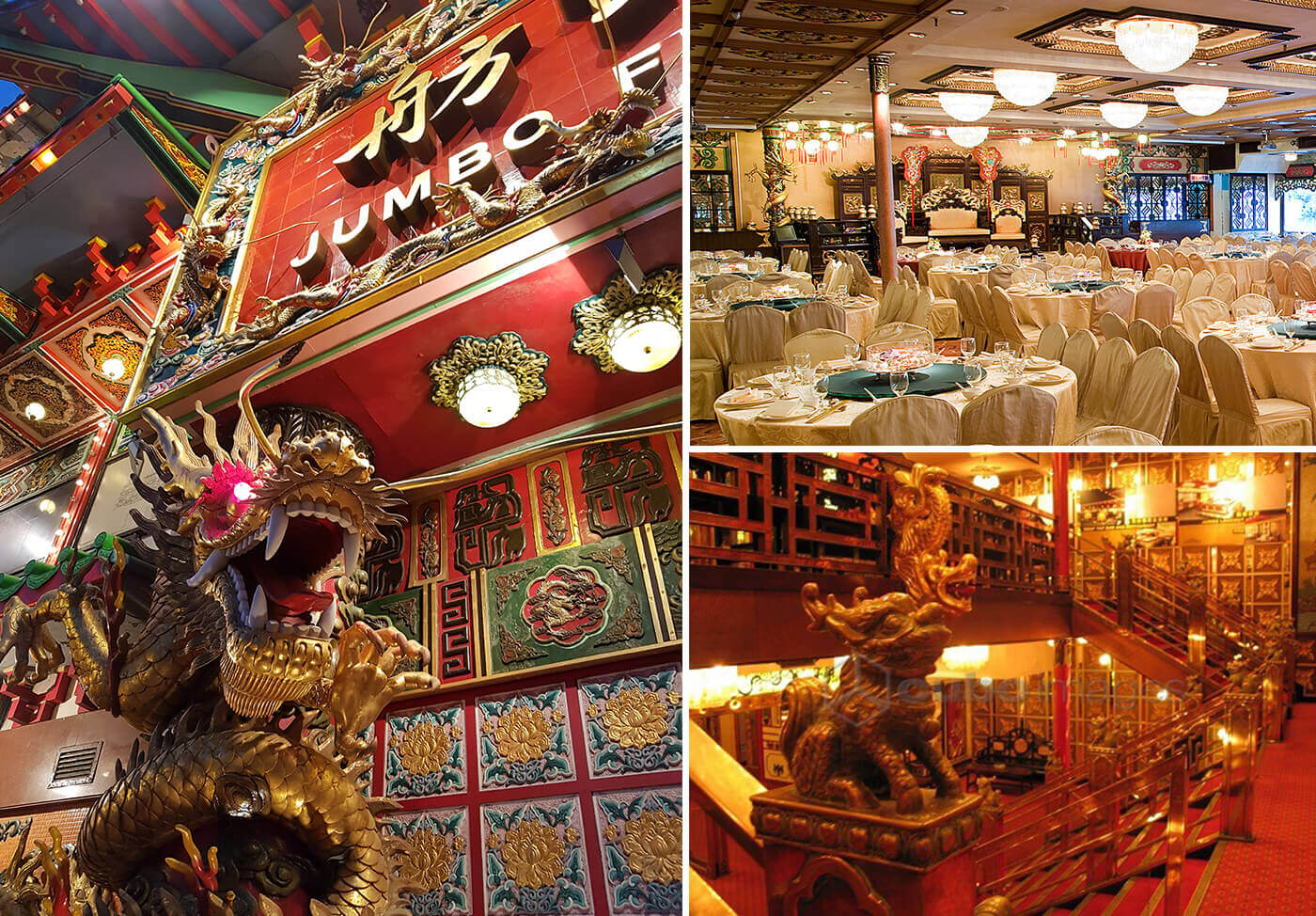 The Jumbo Kingdom brings merges together three different restaurants, each with its own seafood specialty. Through a walkway you can reach the smaller structure called Tai Pak. Cantonese cuisine is the dominant cuisine and offers a wide selection of seafood with famous dishes such as "prawns" and "lobster with cognac". Prices are affordable.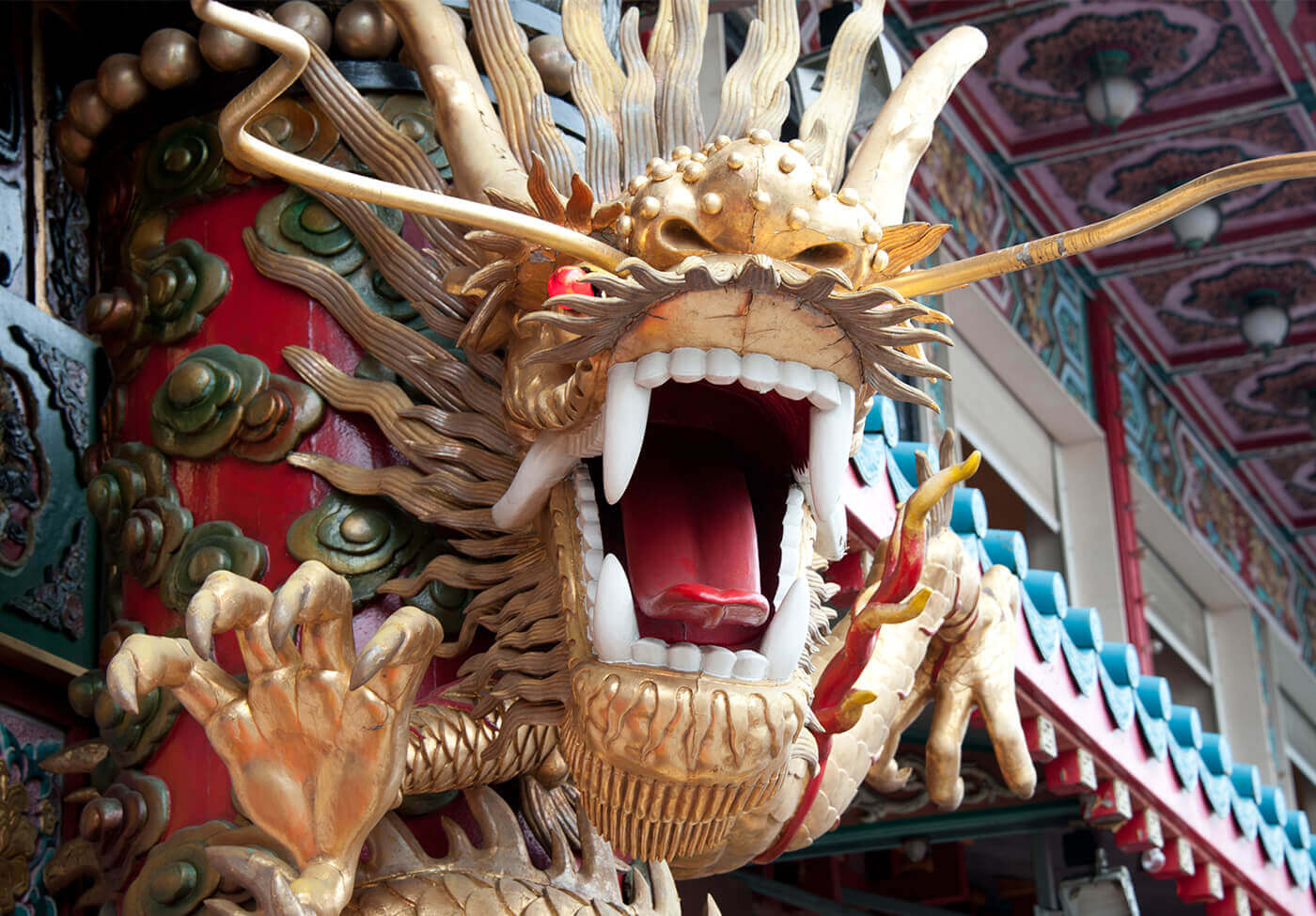 The restaurant not only caters but also offers a variety of shows, a range of entertainment and a shopping area, which are all very much appreciated by its guests. The Jumbo Kingdom can be reached from the Aberdeen promenade and then a short (free) ferry ride, courtesy of the restaurant.