Suite Bleue is the name of the fantastic, most beautiful tree house in Italy. It is located in a small corner of paradise in Tuscia, just in Arlena di Castro, in the province of Viterbo. This beautiful suite is built on a centuries-old oak tree 8 meters above ground and surrounded by splendid olive groves and boundless lavender crops. It is part of the dream landscape of the La Piantata farmhouse, an oasis of peace and relaxation among the most evocative of the Lazio countryside.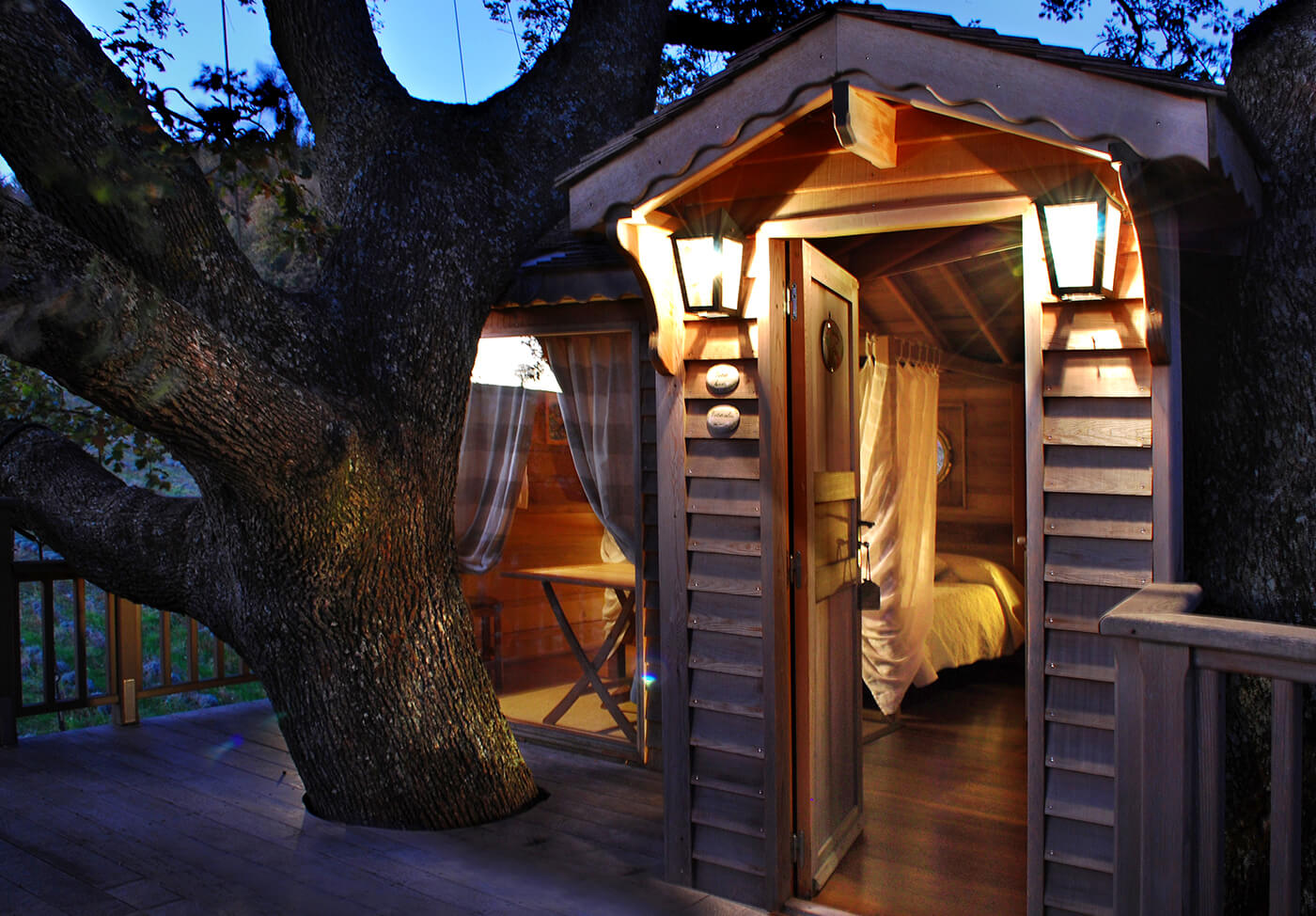 The Blue Suite is located in the hills just 385 meters above sea level. It offers a panoramic view of a centuries-old olive grove that consists of over 1800 plants and 12 hectares of lavender fields. In order to complete the breathtaking scenery, the backdrop is the gorgeous volcanic relief of the Cimini Mountains and the boundless blue of the Tyrrhenian Sea. This small wonder is sheltered by the foliage of an ancient oak able to offer every kind of comfort: a 473 square feet room equipped with a cozy canopy bed, a bathroom with shower and a splendid terrace perfect to enjoy breakfast provided by the hotel.




The house can be reached via a short dirt road, with an off road provided directly by La Piantata. In addition to the Bleue Suite, the company has a second home, the Black Cabin, created in a more modern and much more spacious design. It is a structure built 7 meters above the ground on a majestic 200-year-old pine which, with its 87 square meters, is still the largest tree house in Europe. During the summer from July 25 to August 10, guests can participate in the cutting and harvesting of lavender, a unique experience to enjoy the scents and colors of the wonderful and priceless heritage of the country.