The Königssee is a splendid lake nestled in the pristine landscape of the Berchtesgaden National Park, one of the oldest protected territories in Germany, located on the border with Austria, in the southern tip of the Bavarian Alps. It is the cleanest lake in the country, a fairytale emerald green lake that is truly enchanting.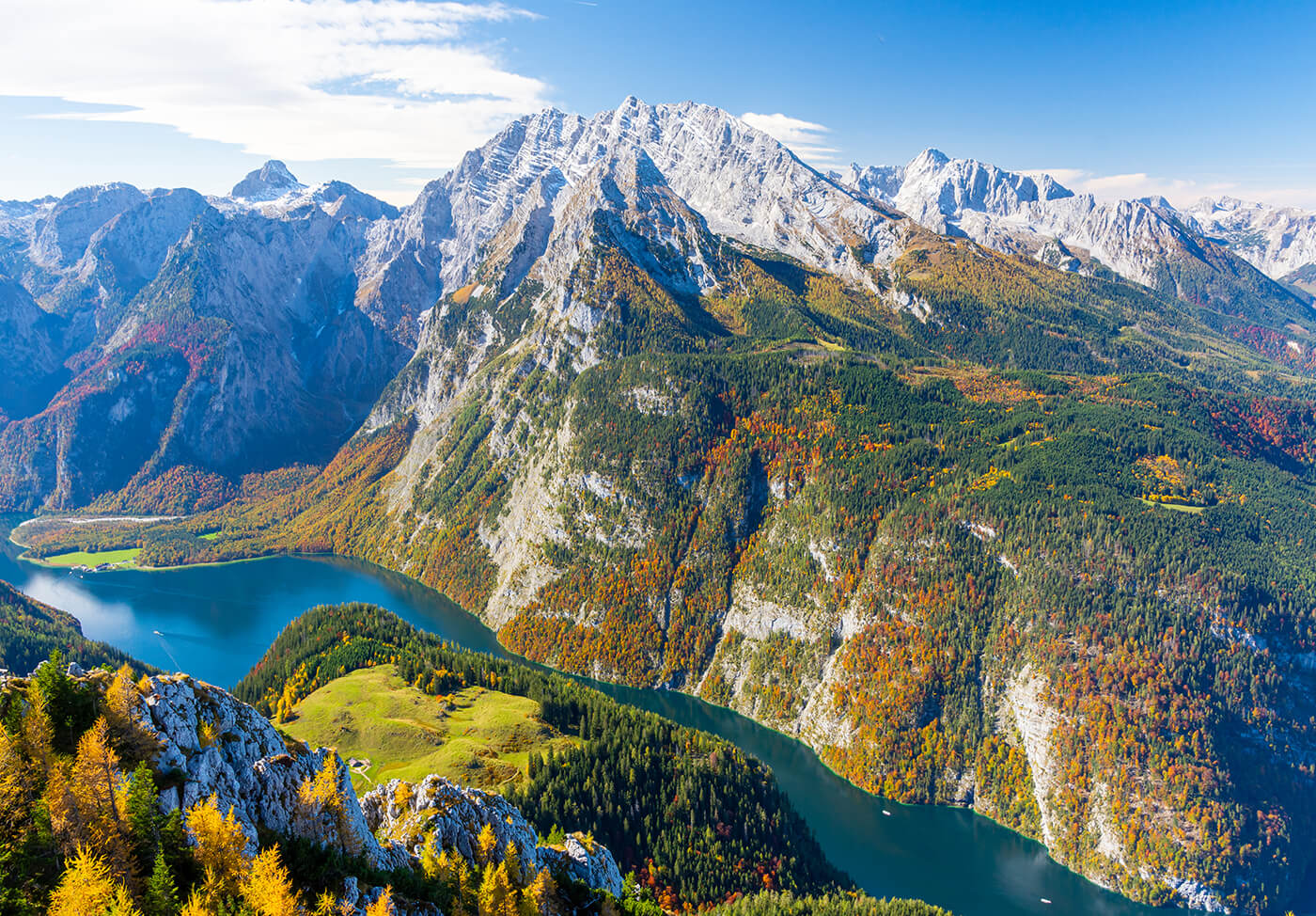 Surrounded by the imposing peaks of Mount Watzmann, which reach almost 3000 meters in height, the lake extends for over 4 miles in close contact with the lush nature of the Alpine valleys. This enchanted place is immersed in the peace and quiet of a landscape of extraordinary beauty.




The Königssee Lake can be visited only via one of 21 electric motor boats, silent ecological tourist boasts which preserve the purity of the air and waters. There are many points of interest to see while sailing, including a small bay surrounded by mountains with the sanctuary of San Bartolomeo (St. Bartholomä) just in the center. This famous Baroque chapel with colorful domes has a place of pilgrimage since the twelfth century.




The tour along the lake reaches Salet, where visitors can take a short walk to admire the Obersee Lake and the Röthbach waterfall - the highest in Germany. Find timetables and boat details here: https://www.seenschifffahrt.de/en/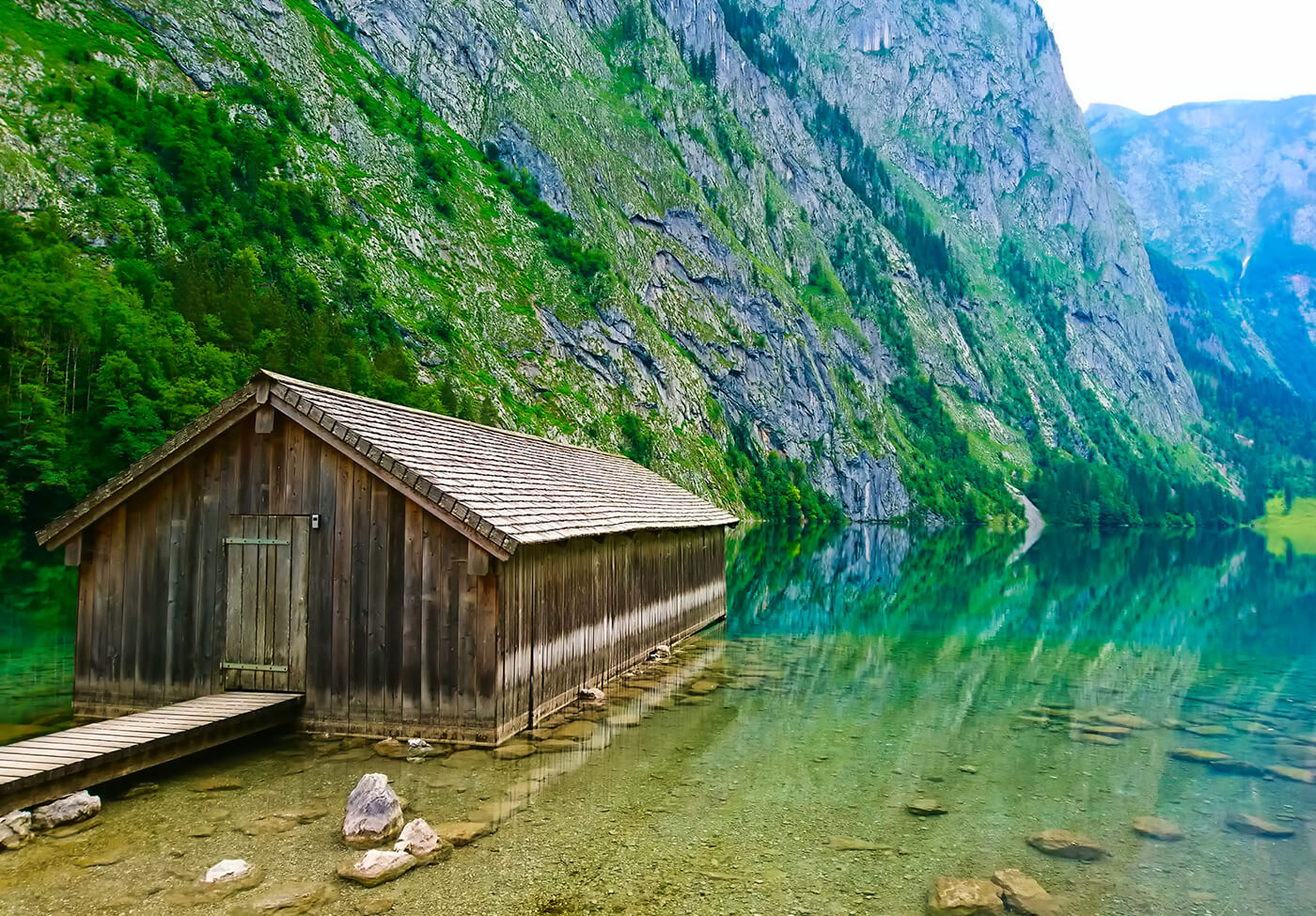 "The photos on this site are owned by users or purchased from image banks"