The Salt Island is an islet made up entirely of translucent white salt. It is located in the heart of the Dead Sea, one of the saltiest seas in the world. Located opposite the Ein Bokek Beach, just a two-hour drive from Jerusalem, the Dead Sea Salt Island is surreal - a small piece of dazzling white land surrounded by a fabulous turquoise body of water, with a swimming pool and a solitary tree planted in the center. It is located in one of the deepest depressions on Earth, exactly 415 meters below sea level.




The Dead Sea, with a salt concentration of 34%, is famous all over the planet for its high salinity rate. Its waters do not allow the existence of any animal or plant life however, almost inexplicably inside it there grows a tree that sinks its roots into the salt, a trunk complete with branches and some buds. This magic is made possible by a local man, who takes care of the tree every mornig by bringing it essential nourishment for its survival.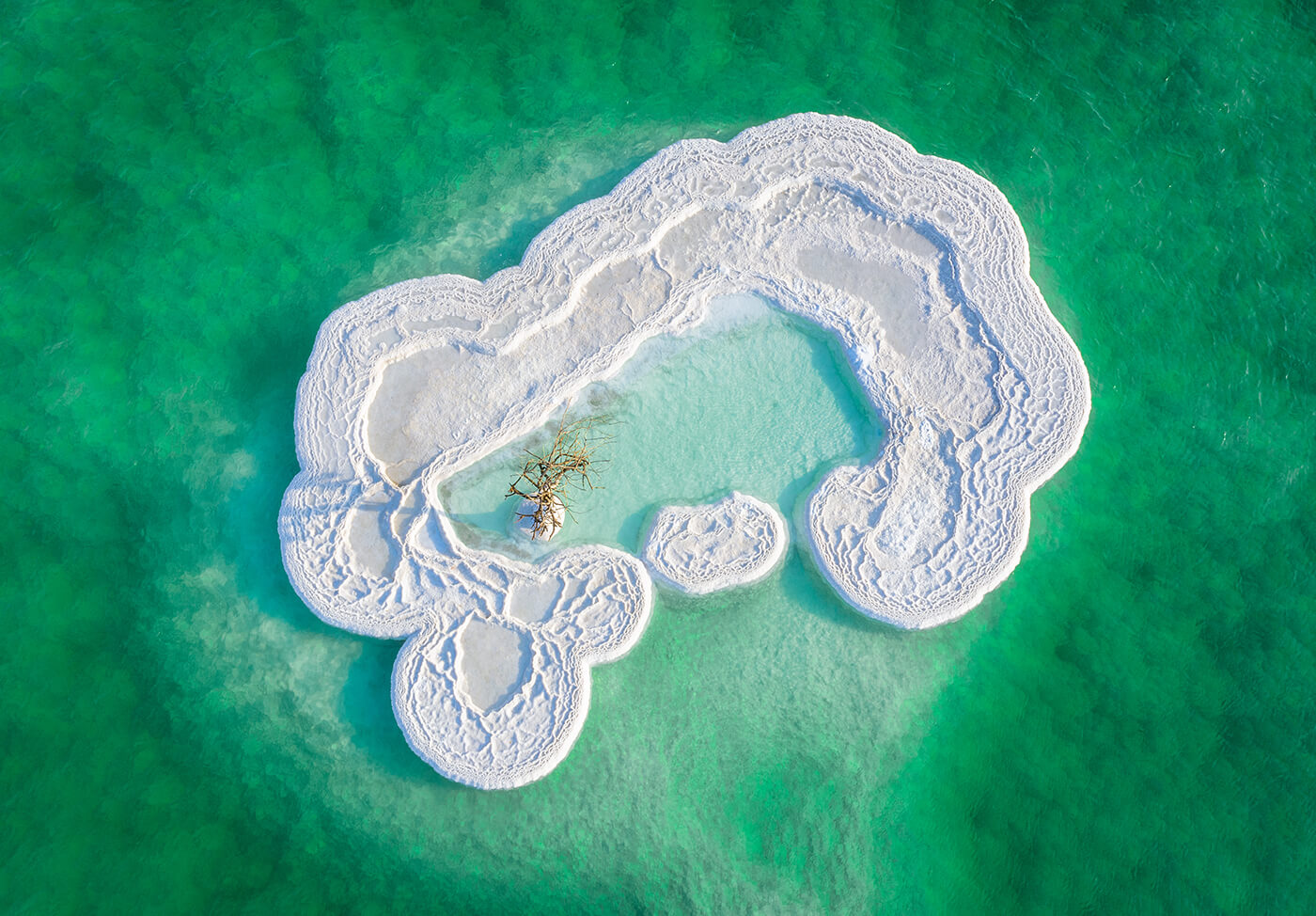 Reaching this paradise island requires a swim of at least 20 minutes, but it's not as easy as it sounds. The high rate of salinity of the water causes the body to float, preventing the arms and legs from moving smoothly, and therefore requires a very high physical effort.