The Temple of Valadier is a splendid work of neoclassical architecture located near Genga, a charming village in the province of Ancona, in the Marche region. It is a small spiritual refuge dedicated to the Virgin Mary, located within an underground cave of the Regional Natural Park of Gola della Rossa and Frasassi.




This cave was used by the locals as a hiding place to escape invasions from Hungary since the 10 th century. The Temple, commissioned by Pope Leo XII and designed by the famous architect Giuseppe Valadier and was built in 1828 as an authentic "Refugium Peccatorum" dedicated to Christians requesting God's forgiveness.




The church was entirely built in travertine blocks on an octagonal plan and boasts a domed roof covered with lead plates. Inside lies the statue of the Madonna and Child, a splendid work in marble, sculpted by the workshop of Antonio Canova. There is now a replica of the statue for security reasons and the original is exhibited at the Museum of Sacred Art in Genga.




Next to the Valadier Temple is also the Hermitage of Santa Maria Infra Saxa, an ancient monastery which dates back to 1029, where the Benedictine nuns lived in seclusion. The best way to reach the Temple is via the road that goes from the Frasassi Caves to the village of Genga and then via 700-meter climb on foot. It entails a bit of effort but it is greatly rewarded by the beauty of one of the most extraordinary and fascinating places in Italy.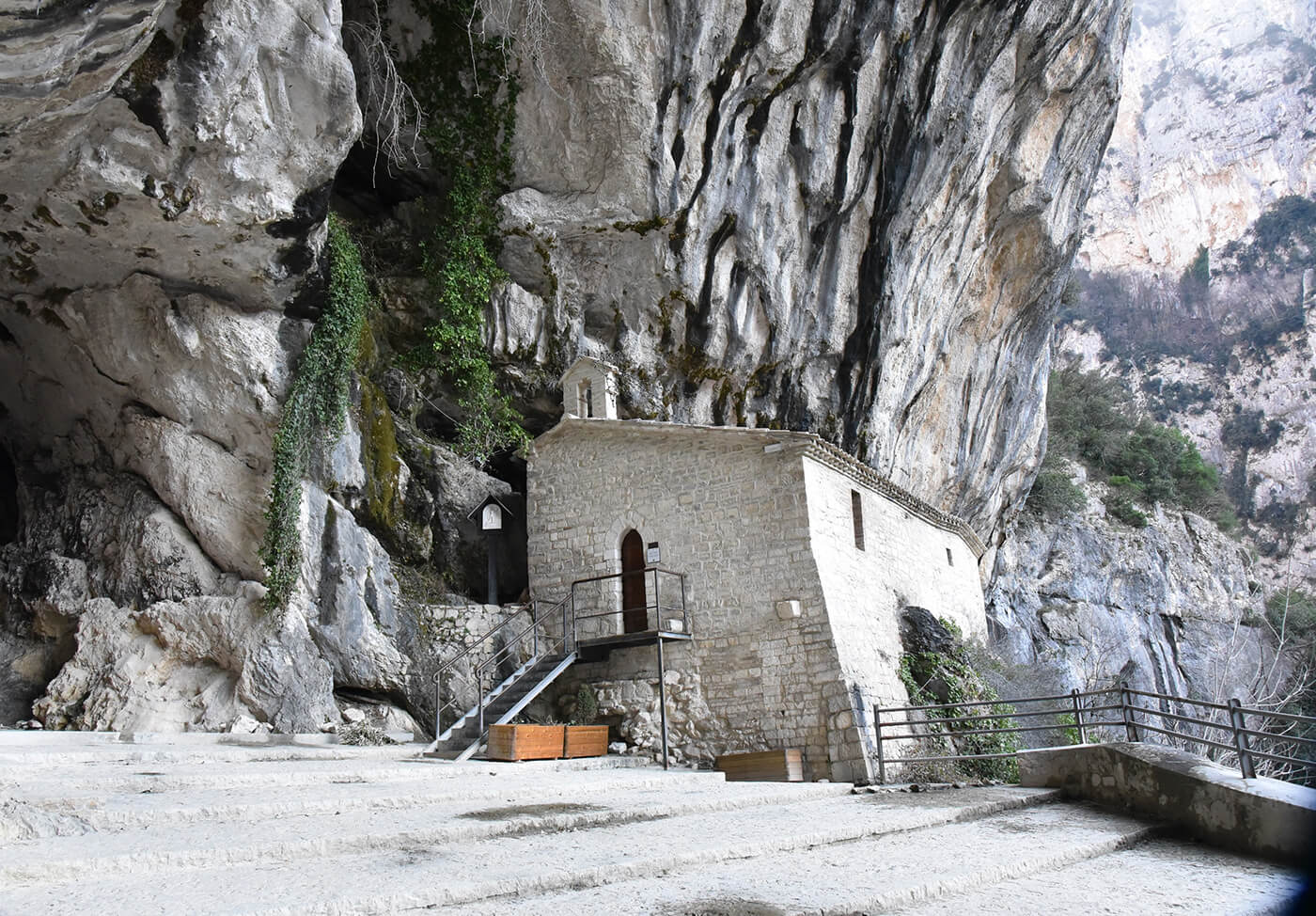 "The photos on this site are owned by users or purchased from image banks"