The Thridarangar Lighthouse stands just in the middle of the Atlantic Ocean, a few miles from the Vestmann Islands coast, in the south of Iceland. It is the most isolated lighthouse in the world and is only reachable by helicopter.


The Thridarangar Lighthouse, which literally translated from the Icelandic language means "three rocks", was built in 1939 on the highest of the three rocky spurs that make up this small group of rock formations. The persistent impact of the icy ocean waves that violently break on the cliff, prevent any attempt of reaching the lighthouse by boat. The lighthouse which stands 36 meters on the summit of a steep and dangerous rock formation, is only reachable from the sky, making it a truly unique location.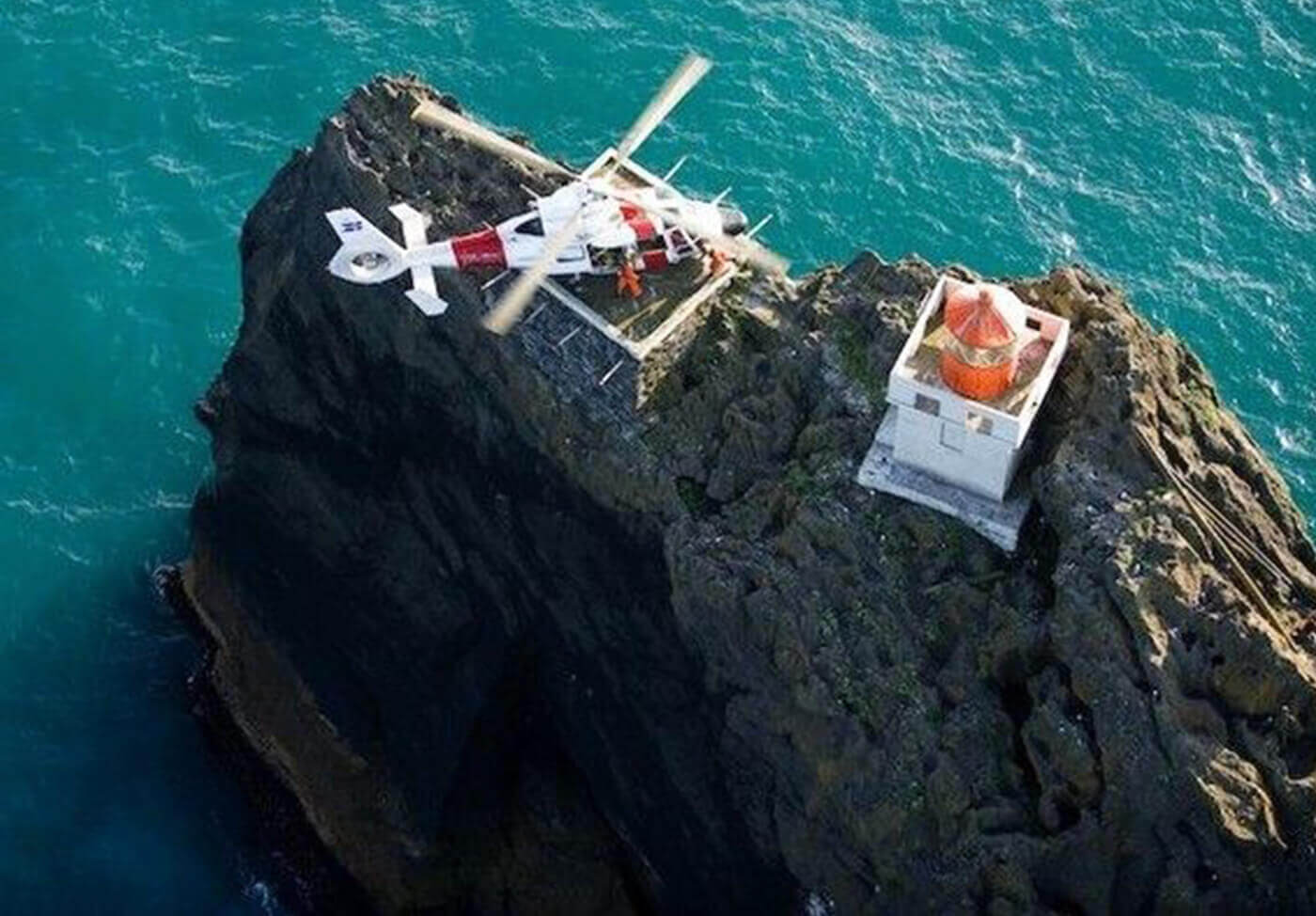 The only way to reach the Thridarangar Lighthouse is by helicopter. There is a small heliport at the top of the area which offers a breathtaking view. It is a concrete platform built at the same time the lighthouse was built and allows for refueling and maintenance work.


"The photos on this site are owned by users or purchased from image banks"