Trakai Castle is a magnificent historical building in Lithuania, the only fortress in Europe built on an islet in the middle of a lake. This ancient and fairy-tale manor stands among the placid waters of Lake Galvè, near small Trakai, one of the most famous tourist destinations in the Baltic country located a few miles from the capital Vilnius.




The castle origins date back to the second half of the fourteenth century and was once residence of the Grand Duchy of Lithuania. Built in full Gothic style by the Grand Duke Kestutis, the castle stands in the middle of the forest of the Trakai Historical National Park, a protected natural area that winds through woods, lakes and lush hills of glacial origin. After various extensions and repeated consolidation works over time, it was completely rebuilt towards the end of the 19th century, until it assumed its current appearance.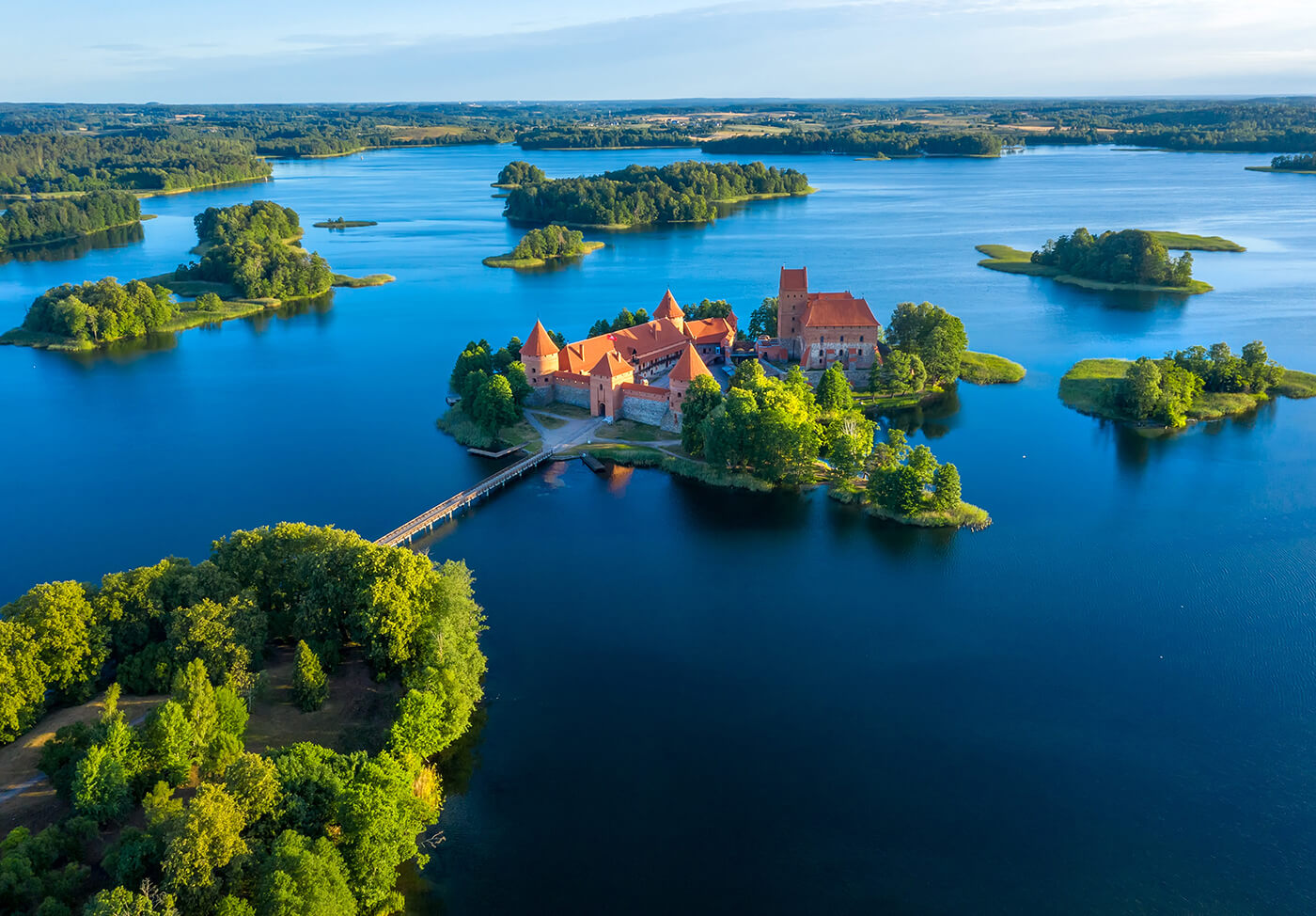 The strategic location and romantic appearance of the castle, immersed in a natural landscape of immense beauty, is today considered one of the most loved places in all of Lithuania. Reachable via a bridge connected to the mainland, it can be visited from March to the end of September. Do not miss the hot air balloon ride over Lake Galvé, which starts from Vilnius and allows you to admire the breathtaking panorama of Trakai Castle from above.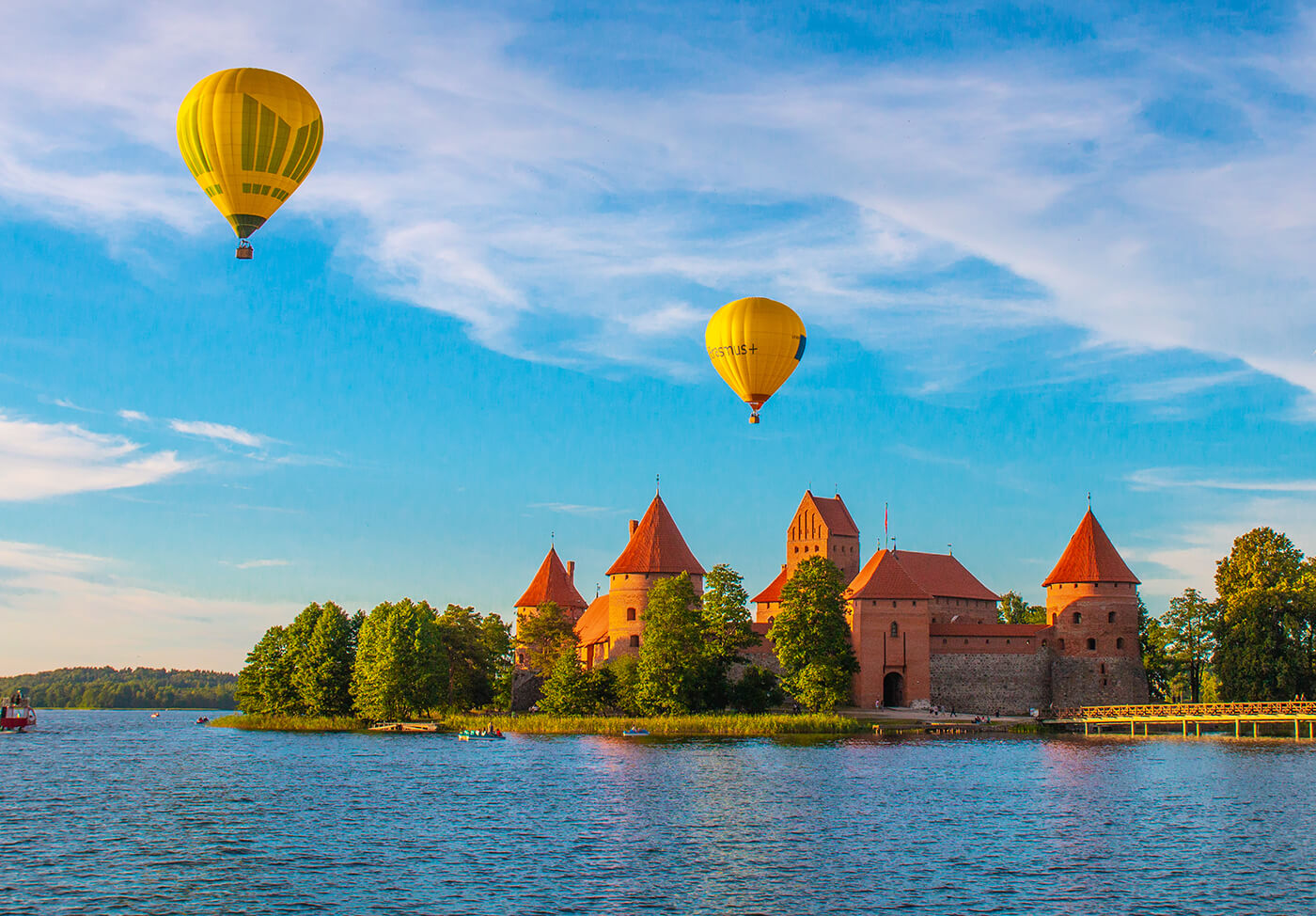 "The photos on this site are owned by users or purchased from image banks"