The White Sands National Monument is located in the southwest of the United States, in the northernmost part of the Chihuahua desert, in New Mexico. It is the largest chalky gypsum powder, desert in the world which extends for 270 square miles inside the Tularosa Basin, an arid and rocky depression lying 1,291 meters above sea level.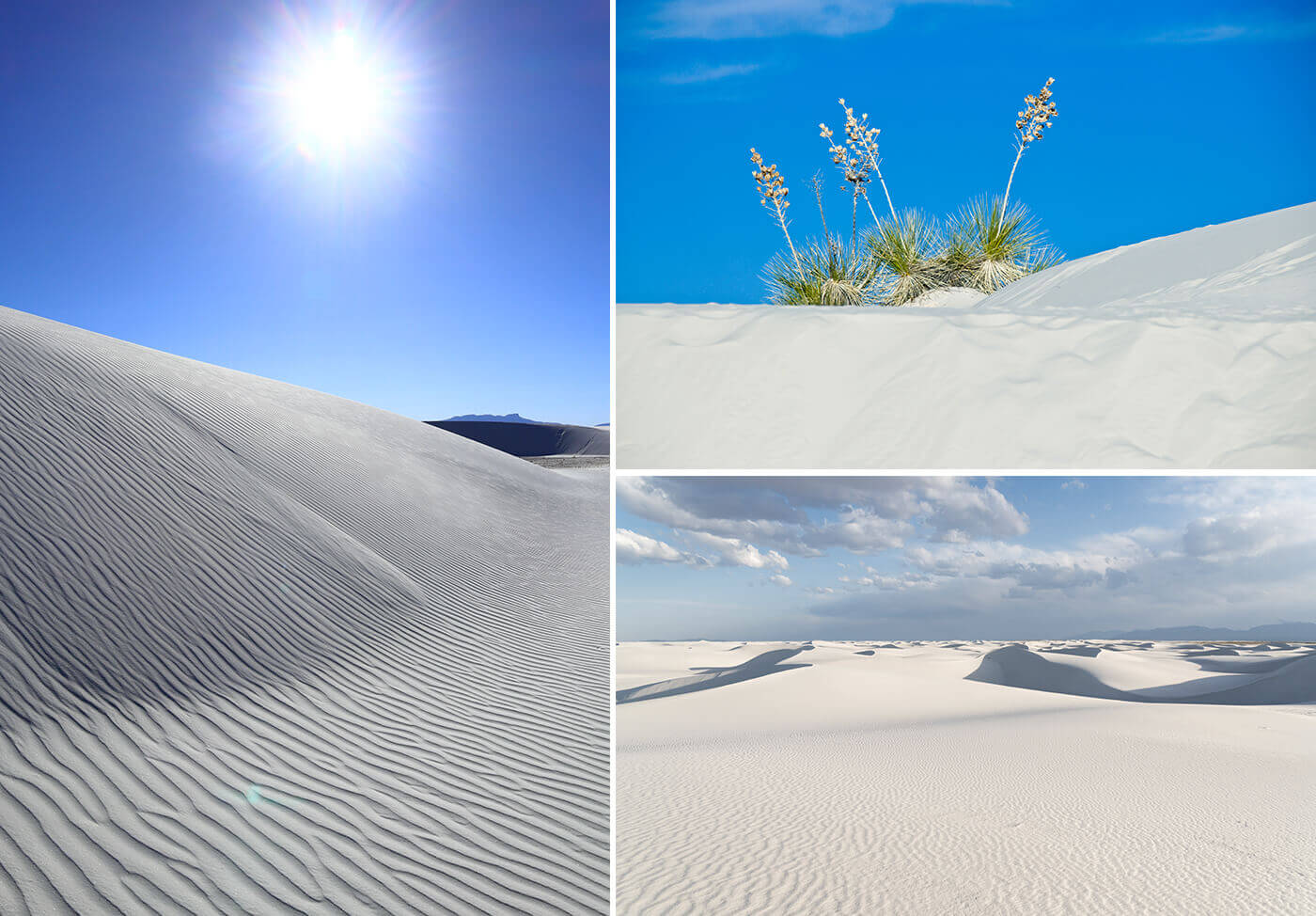 This vast array of white dunes offers one of the rarest and most surreal spectacles on our planet. It is known for its trapped basin rainfalls which deposit hydrated calcium sulfate that does not flow away, but instead dries and crystallizes in the form of sand. Continuous strong winds created the dunes that we admire today. These beautiful, white hills average 20 meters in height, and can reach up to 30 meters throughout the year.


The park is open all year round and you can cross through the Dunes Drive, a paved road of about 11 miles that allows you to see every corner of this incredible lunar landscape. There are plenty of traveler attractions as well such as picnic areas, sunbathing stations or a toboggan to glide through the sand dunes. In the summer temperatures reach 104°F, so it is important to drink lots of water, wear sunglasses, hat and sunscreen.


The White Sands National Monument is part of the White Sands Missile Range, a military area still undergoing testing of new weapons and space technologies. The first atomic bomb in history was tested and detonated in this area in 1945. Due to testing, some areas of the desert may not all be accessible.


"The photos on this site are owned by users or purchased from image banks"