The Labyrinth of Arianna was created by sculptor Italo Lanfredini in 1990 and now remains part of the open-air museum "Fiumara d'Arte", a cultural tourist route consisting of 12 large installations of contemporary art in the small village of Castel di Lucio, nestled between the Sicilian mountain ranges of the Nebrodi and the Madonie in the province of Messina. Inspired by the myth of Ariadne and Theseus, which has its roots in ancient Greece, the work is inspired by the theme of the ascent to purity, a sensory experience. Visitors are met with a text that reads: "The labyrinth is a reflection, it is spirituality that derives from a type of "motherhood ", expressed in a sweet concentric unfolding of circles culminating in an aspiration from the high, to the sublime".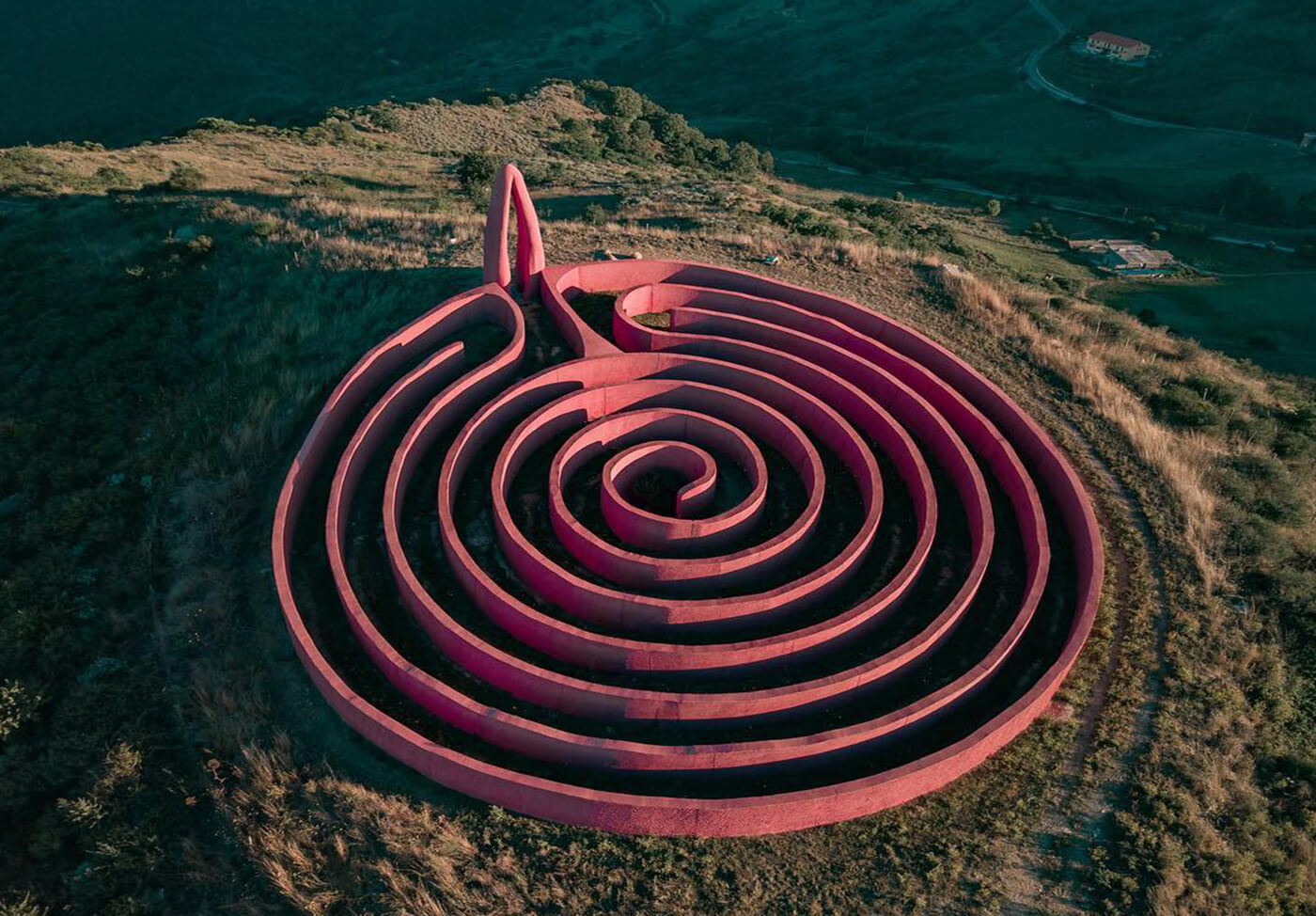 Located on top of a hill and perfectly integrated into the landscape, the labyrinth is made of patinated concrete, known for its terracotta color. Later modeled by the inexorable erosion of the sun, rain and wind, the labyrinth took on the appearance of a primordial structure, seeming as if it had always been part of the surrounding area.




Upon crossing the entrance, there is an arch that recalls the female genital organ after which begins a path which gives the sensation of being welcomed into a large womb, a spiral that leads to the center where an olive tree stands, the Greek symbol of wisdom and knowledge. There is a single path with the same exit and same entrance, without any crossroads or dead ends and where it is impossible to get lost. Arianna's labyrinth celebrates the nature and tradition of a land constantly shrouded in stories and legends that are still present today. Italo Lanfredini defines it as "a work that no longer belongs to the artist, but to everyone. It belongs to each of us ". (Access to the facility is free and accessible at any time during the day)


"The photos on this site are owned by users or purchased from image banks"