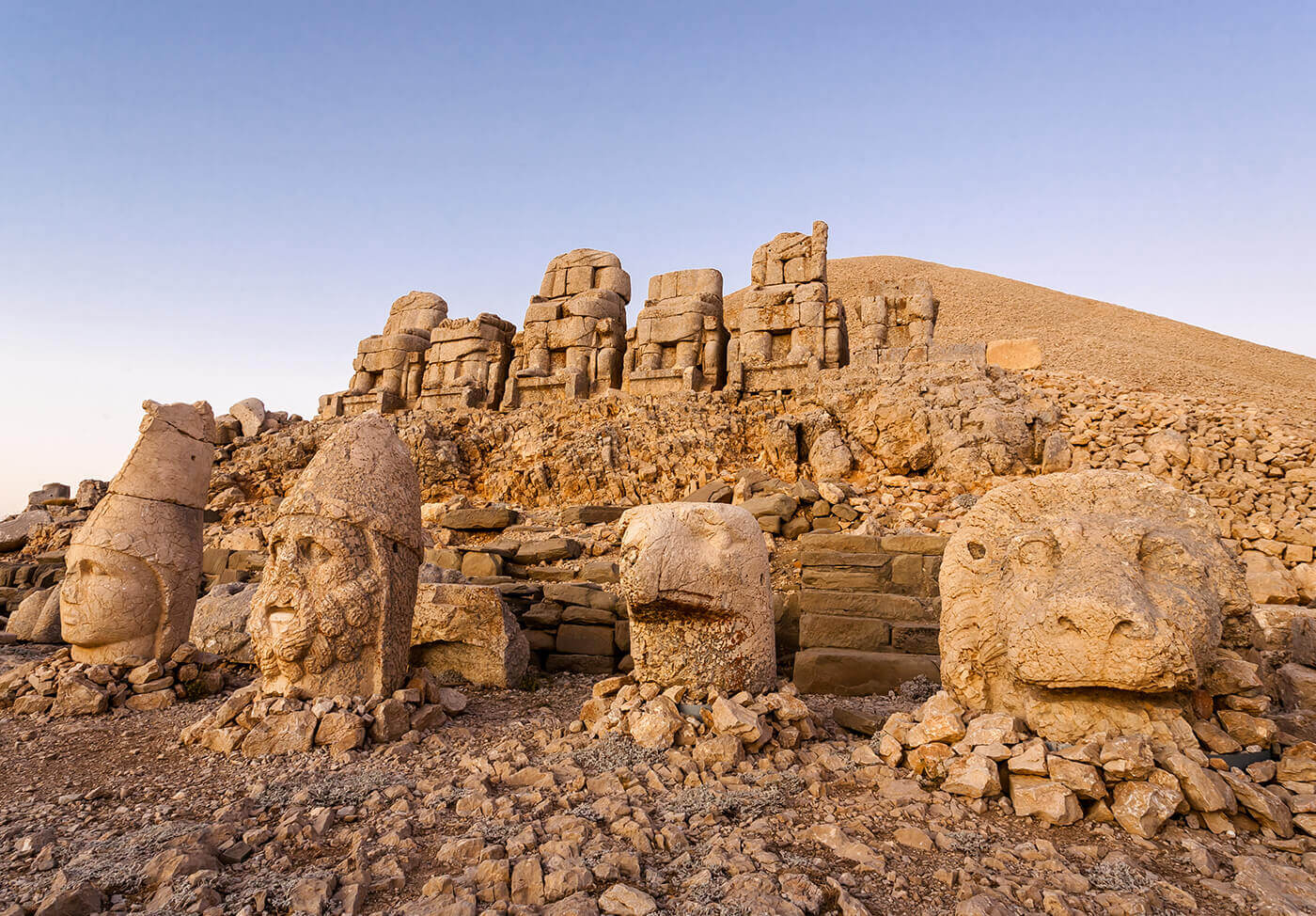 Located at an altitude 2,150 meters, Mount Nemrut is a relief to the Eastern Taurus Chain, located in the southeastern part of Turkey. It is the highest point of Northern Mesopotamia. The mountain is famous for its summit, which is home to the remains of the Tomb-Sanctuary of Antiochus I, King of the Hellenistic State of Commagene as well as enormous stone statues depicting eagles and lions of Greek-Persian Gods.


The sanctuary was built in 62 BC and includes a series of three levels where the statues are scattered, including that of Antiochus. These beautiful giant statues are 9 meters tall and are shaped like giant stone heads. They have dominated the entire valley of the Euphrates for well over two thousand years.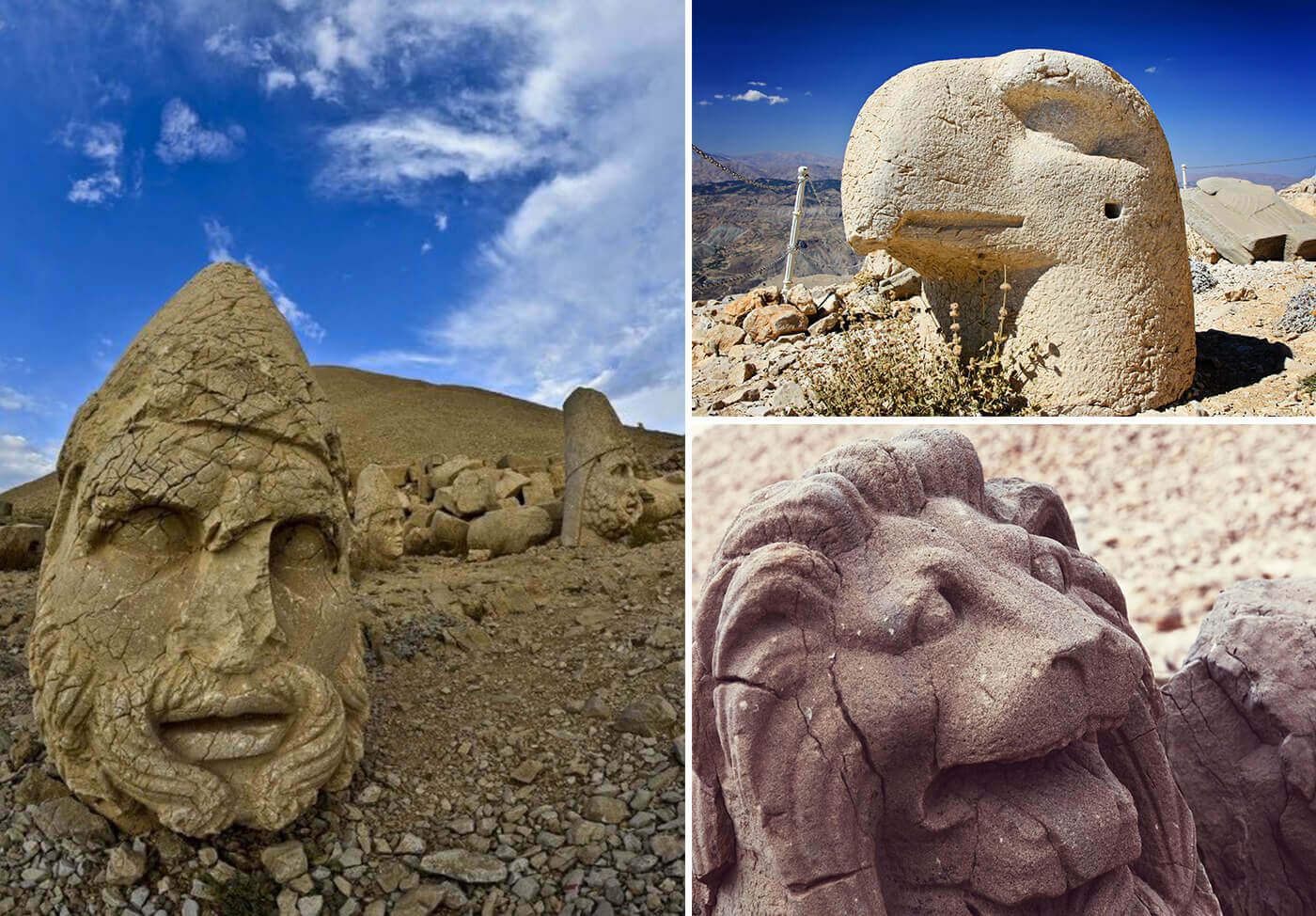 The ruins of Mount Nemrut (Nemrut Da?? in Turkish) were discovered in 1881 by a German engineer, and brought to the light of day in 1950, though not much remains of the original sanctuary due to erosion caused by earthquakes and bad weather. Declared a World Heritage Site by UNESCO in 1987, it is today considered one of the country's most interesting historical-cultural archaeological sites.


"The photos on this site are owned by users or purchased from image banks"