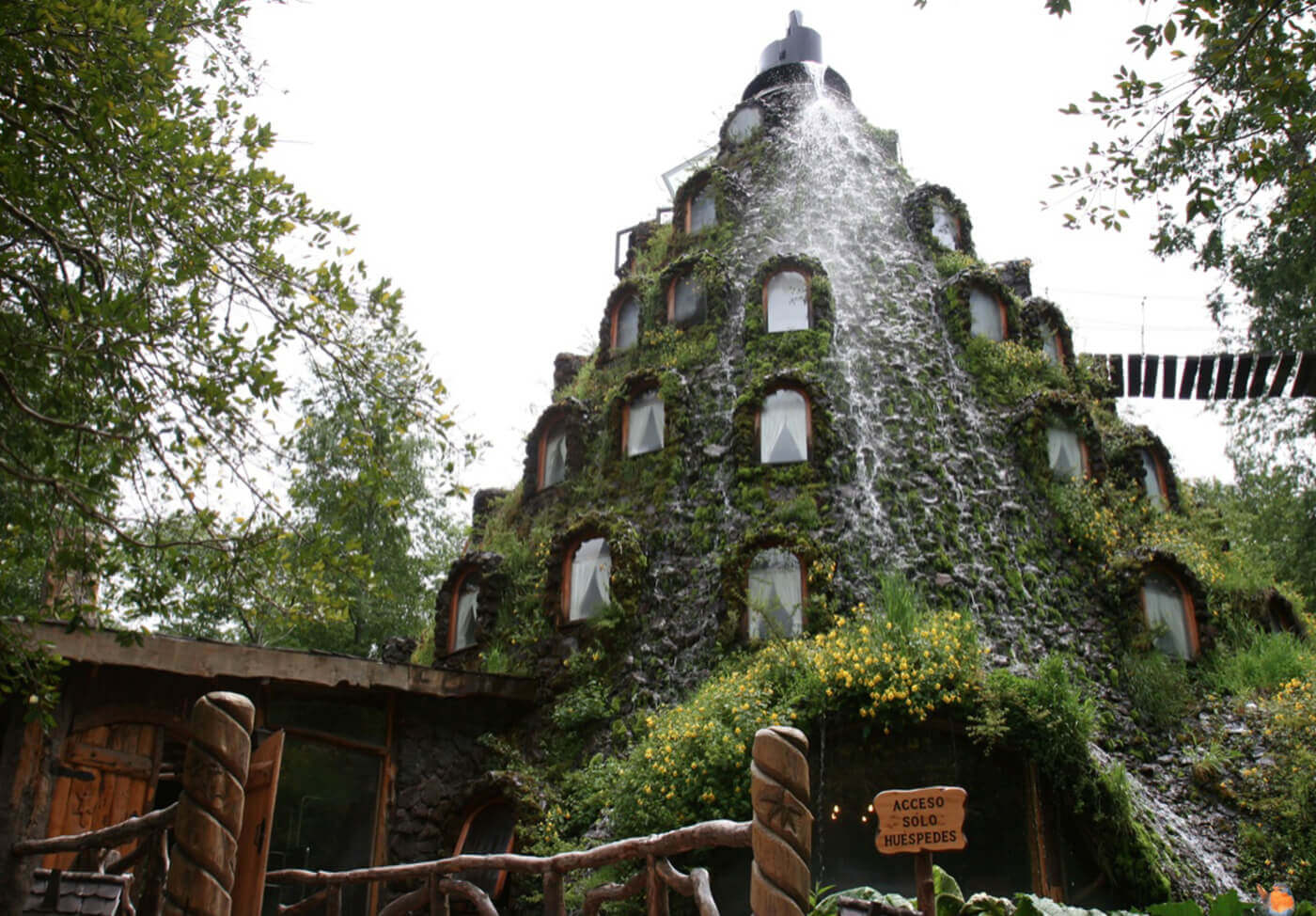 Located in the heart of a dense forest in Northern Patagonia in the Huilo Huilo Natural Reserve in Chile lies the wonderful Magic Mountain Lodge. This hotel is shaped like a mountain and covered in lush vegetation, including a majestic waterfall.




This beautiful hotel is located in one of the most unspoiled landscapes in the world, and was created by local craftsmen using only eco-friendly materials. The property boasts 13 rooms and includes all the normal comforts of a hotel. Each room is named after a local bird. The hotel is equipped with saunas, whirlpools, bars, restaurants and even a conference room which can hold up to 200 people. There is also mini-golf on site and nearby naturally heated pools at the foot of tree trunks!




Magic Mountain Lodge is a small piece of paradise with wonderful natural value. It is an exclusive location which is well integrated into the landscape of the Chilean mountains. This is surely one of the few hotels which can truly give you an experience of living in a fairytale surrounded by the grandeur of nature.


"The photos on this site are owned by users or purchased from image banks"