The Red Clouds Golden Peak is the rock spire that majestically rises above the clouds of Mount Fanjingshan, the highest peak of the Wuling Mountain range which is located southwest of the Chinese region of Guizhou. There are two temples, one dedicated to Buddha and the other to Maitreya, both are separated by a narrow gorge and connected to each other by a bridge. This natural wonder can be reached via a staircase of 8000 steps, over 100 meters high. It is an effort well worth it.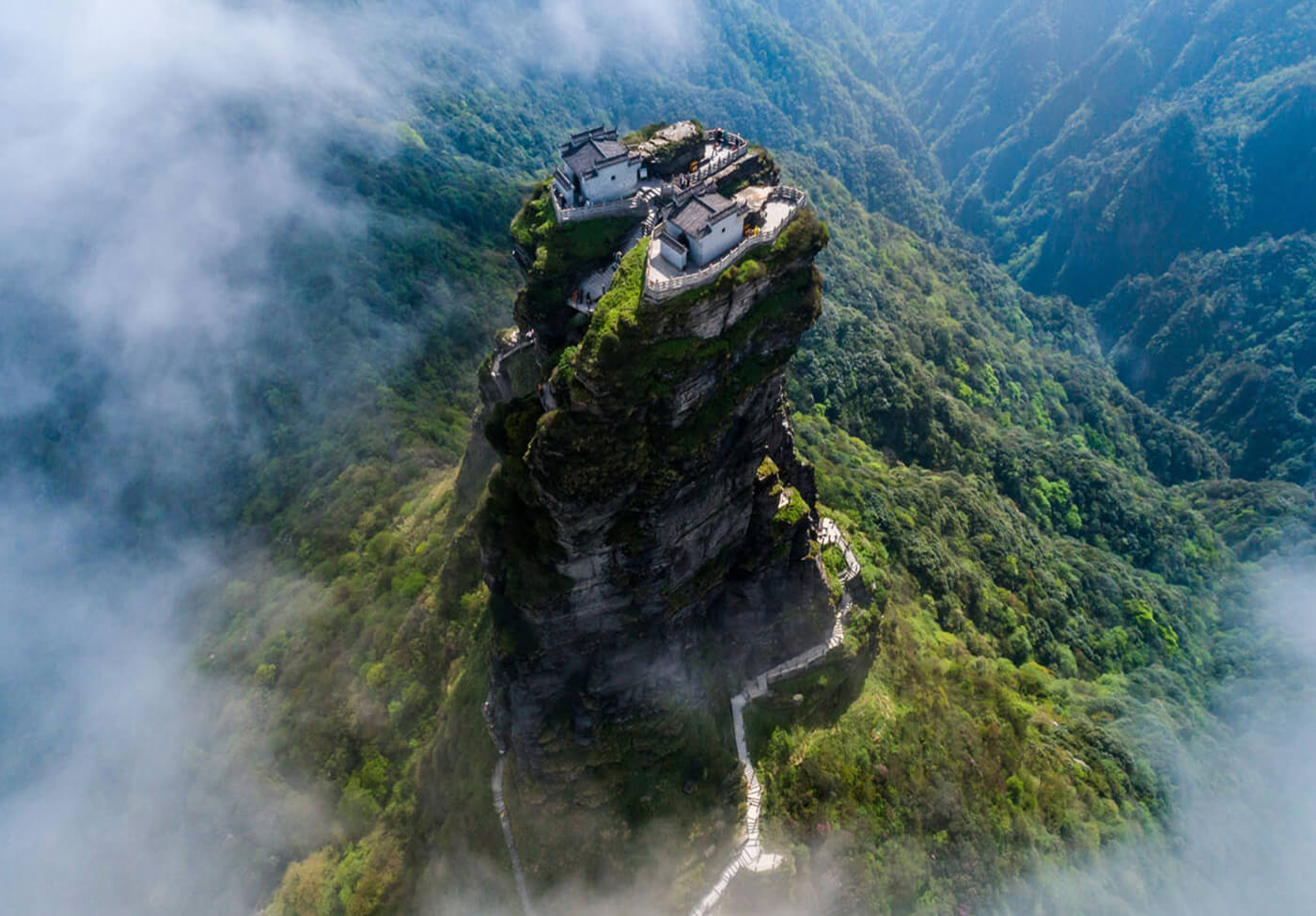 Built between the 12th and 10th centuries, after the Tang dynasty rule, they are considered to be one of the Buddhist places where spiritual enlightenment can be achieved. The temples, along with many other sacred sites, were partially destroyed and looted during various rebellions in the late 1500s, but they were then promptly restored.




Fanjingshan, which became part of the UNESCO World Heritage Site in 2018, is considered the richest mountain in China's biodiversity. It is one of the last sub-tropical forests on earth with over 48 temples perched on extraordinary rock formations that seem to touch the sky.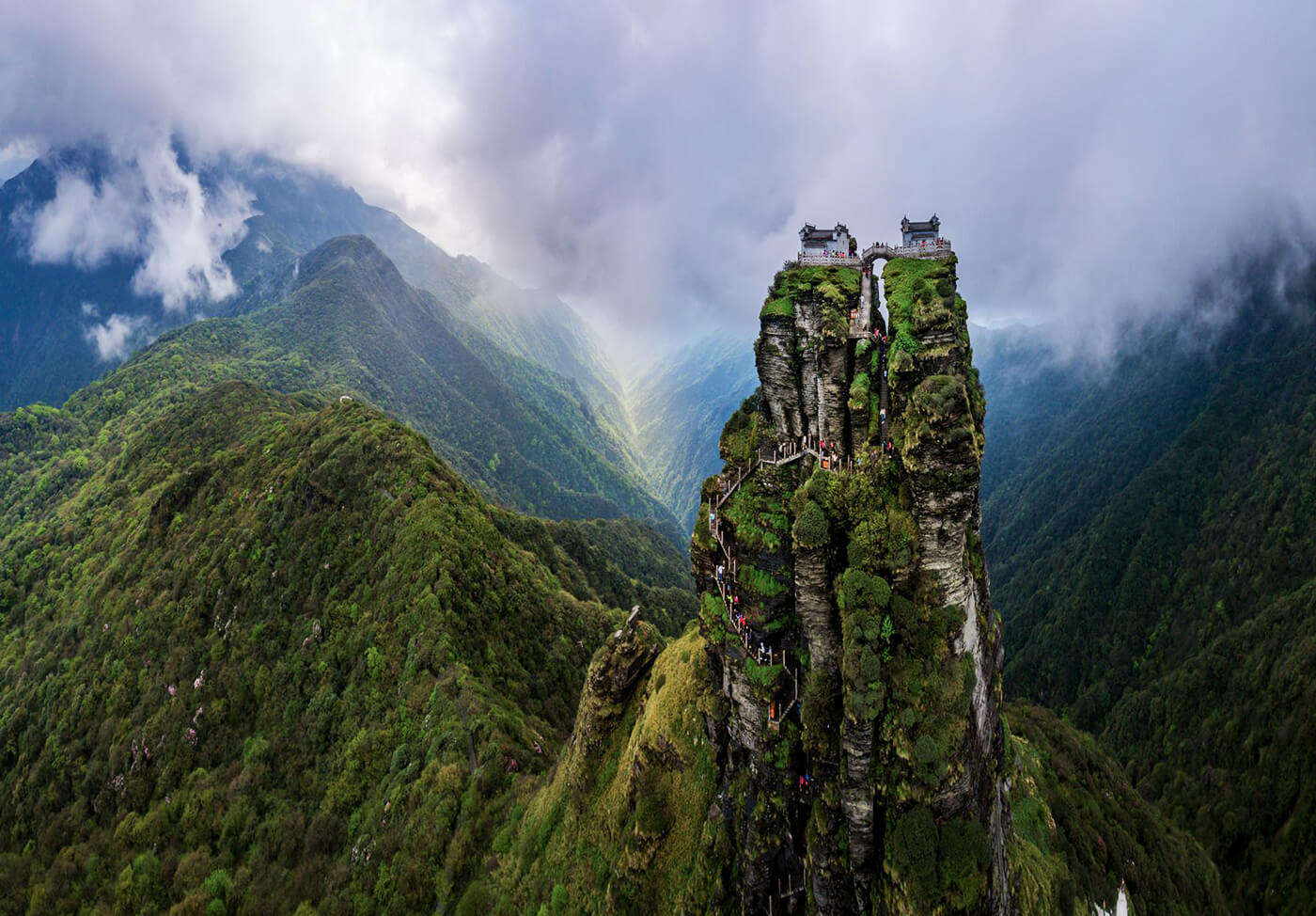 The Fanjingshan nature reserve is surrounded by hectares of wild nature and represents the only habitat of many endangered animal and plant species. It is an area characterized by the presence of over 4,395 varieties of plants and 2,767 animal specimens, some of which are unique in the world. A perfect ecosystem that covers an area of ??350 square miles, at an altitude which varies between 500 and 2570 meters above sea level.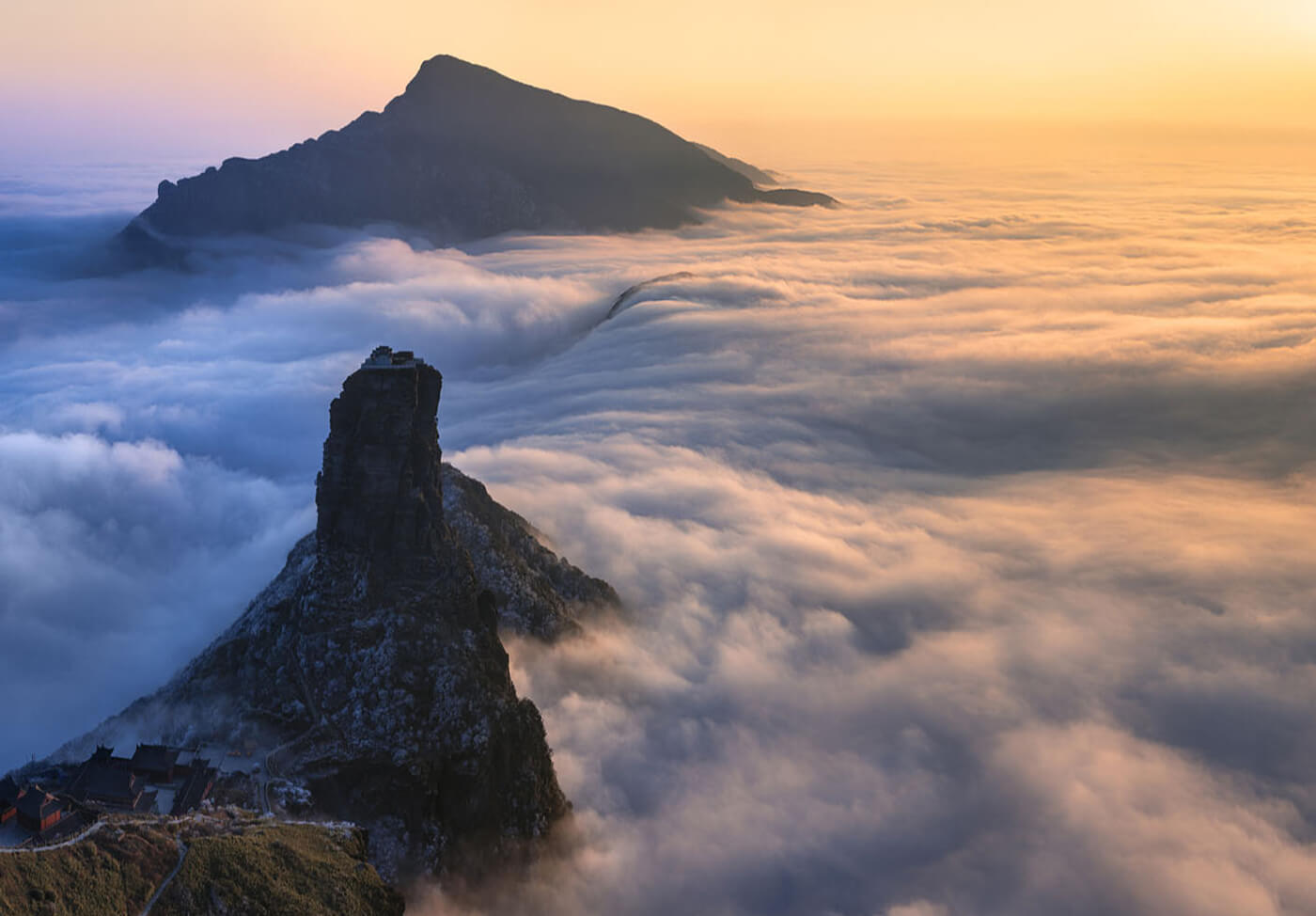 #Monastery-temple
#Mountaign