The "Castelul de Lut" is an eco-sustainable castle located in the heart of Romania, just 18 miles from Sibiu, the medieval city of Transylvania overlooking the great Carpathian mountain range. Its full name is Castelul de Lut Valea Zanelor, translated means "Clay Castle of the Valley of the Fairies", rising in the homonymous valley in Porumbacu de Sus a landscape of extraordinary beauty surrounded by woods, mountains and water.




The Castle of the Fairies, built exclusively with natural and ecological materials such as clay, sand, straw and river stone, was built in 2014 by a Romanian couple who decided to leave the chaos of the city to live in a place surrounded by wild and uncontaminated nature. The initial idea was to create an eco-friendly hotel, a fairytale-looking castle with a restaurant that only served local products, but the project is still ongoing. However, the structure's unusual irregular shape still attract thousands of tourists from all over the world who come to see this storybook setting of thatched roofs and clay walls. The Castle is open to visitors at a cost of around $3 per person.




Castelul de Lut can only be reached by car, as it is located at the end of a dirt road far removed from inhabited centers. The property is located just off the mythical Transfagarasan Road, one of the most beautiful high altitude roads in the world for its breathtaking views. The best way to get there is via Porumbacu de Sus and then follow the directions of the wooden signs scattered throughout the route. This location is a true enchanted oasis, surrounded by fascinating stories and legends. It is a magical place where you can let your imagination run wild and become children once again. Official site: Castelul de Lut Valea Zanelor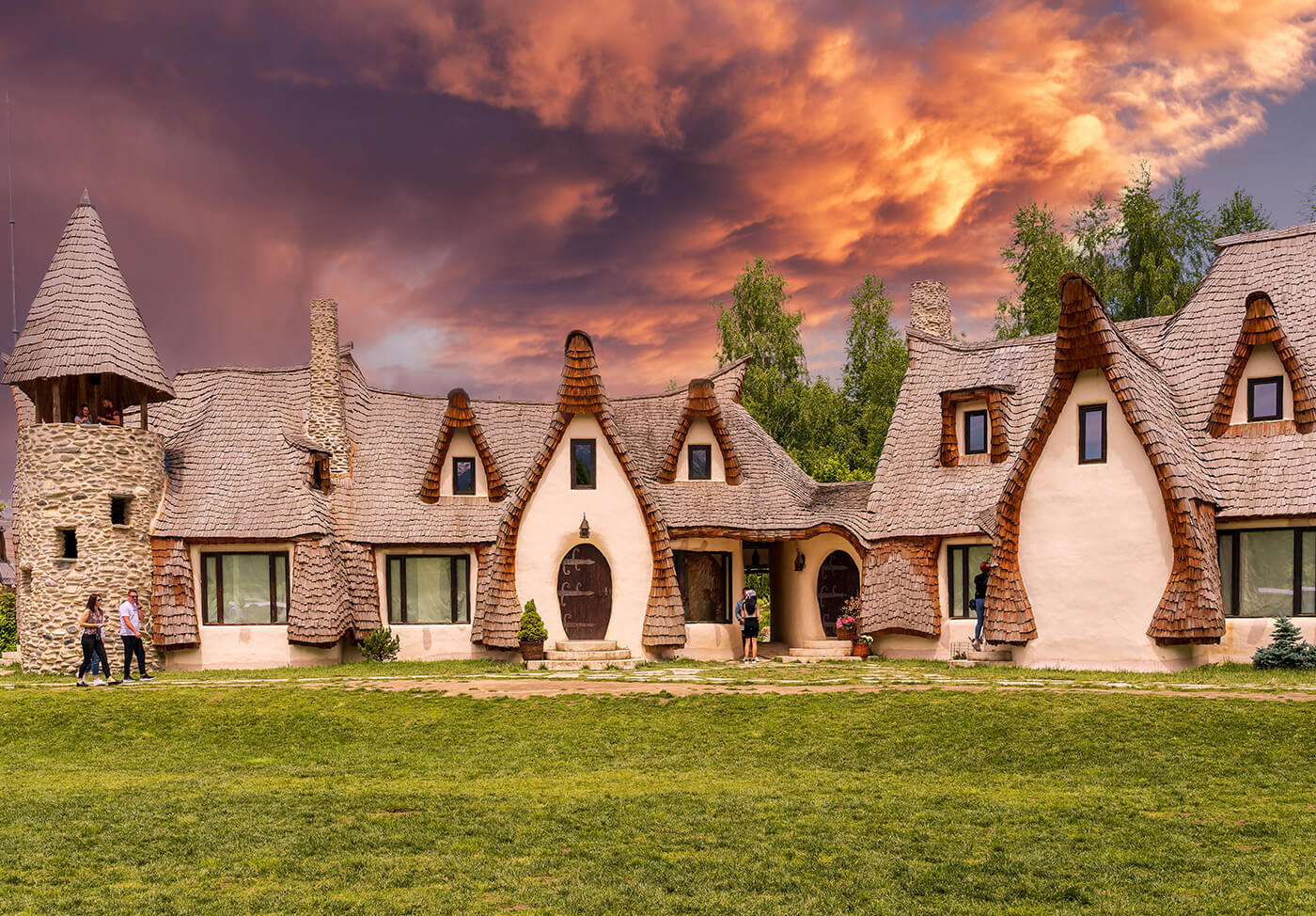 "The photos on this site are owned by users or purchased from image banks"