The Blue Lagoon is Iceland's most famous spa, located on the Reykjanes Peninsula near Grindavík, just a 40-minute drive from the capital Reykjavík and 20 minutes from Keflavík International Airport. It is an immense turquoise pool fed by geothermal waters rich in sulfur that flow directly from the underground faults, maintaining a variable temperature of about 98-102 degrees. Known for its curative properties for skin, this lagoon is inserted in the heart of a volcanic landscape making it an unparalleled site.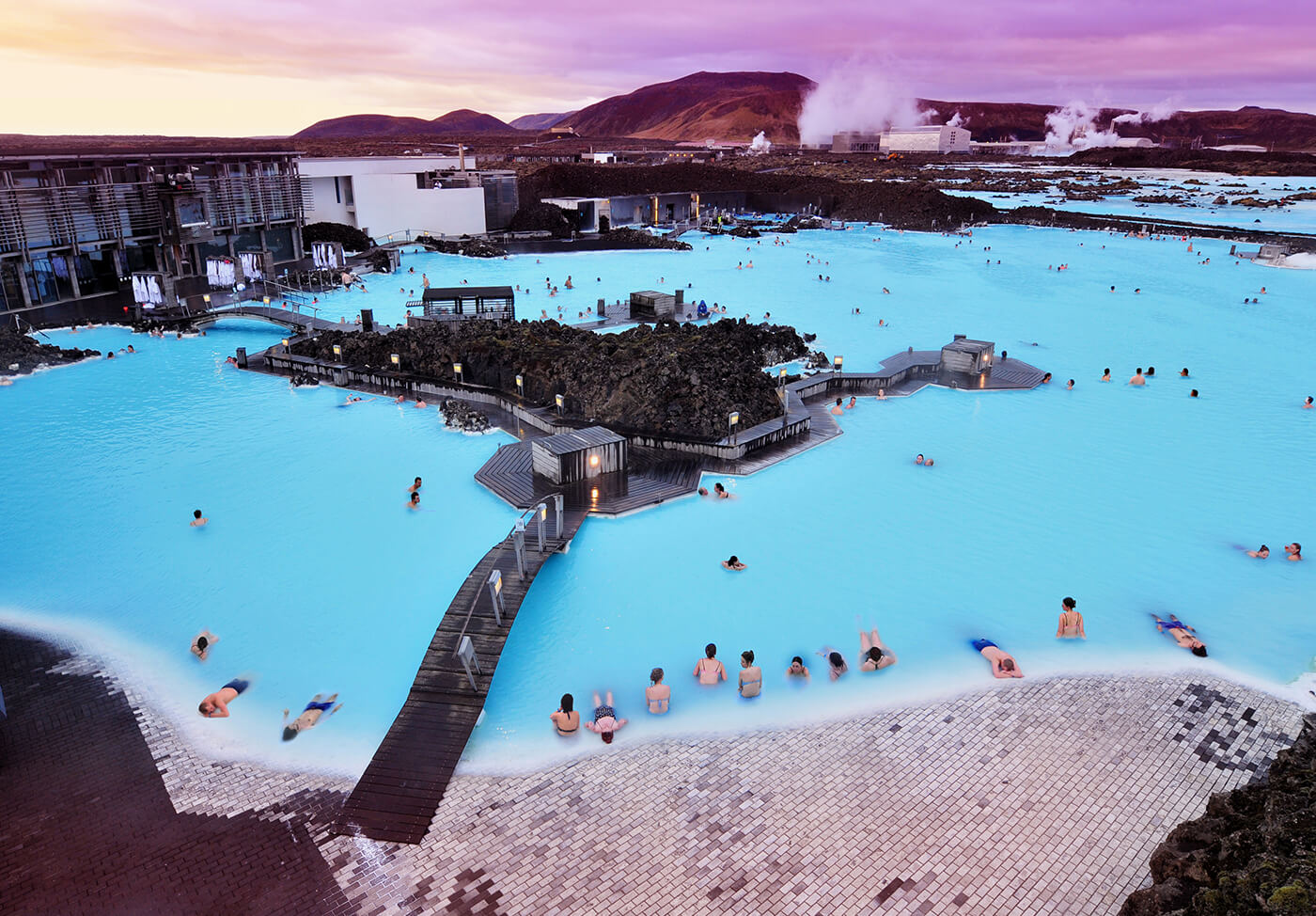 The Blue Lagoon, dug inside a volcanic rock, owes its milky color to the presence of Cyanobacteria, an alga with high cosmetic and healing properties that are the basis of the many spa beauty treatments. The entire structure offers a complete wellness area with services such as a massage center, sauna, Turkish bath, restaurant, and a charming bar located in the middle of the pool to sip a drink while relaxing in the waters.




This spectacular place, unlike what one could imagine, is not a natural thermal pool. The warm waters that feed the lagoon come from the nearby geological plant of Svartseng, which are used in the production of electricity and then, through underground turbines that generate energy, channeled into the subsoil and directed towards the lagoon. The water is completely clean and flows continuously, renewed entirely in just 48 hours. It contains no trace of chemicals, only natural minerals with beneficial and healing properties.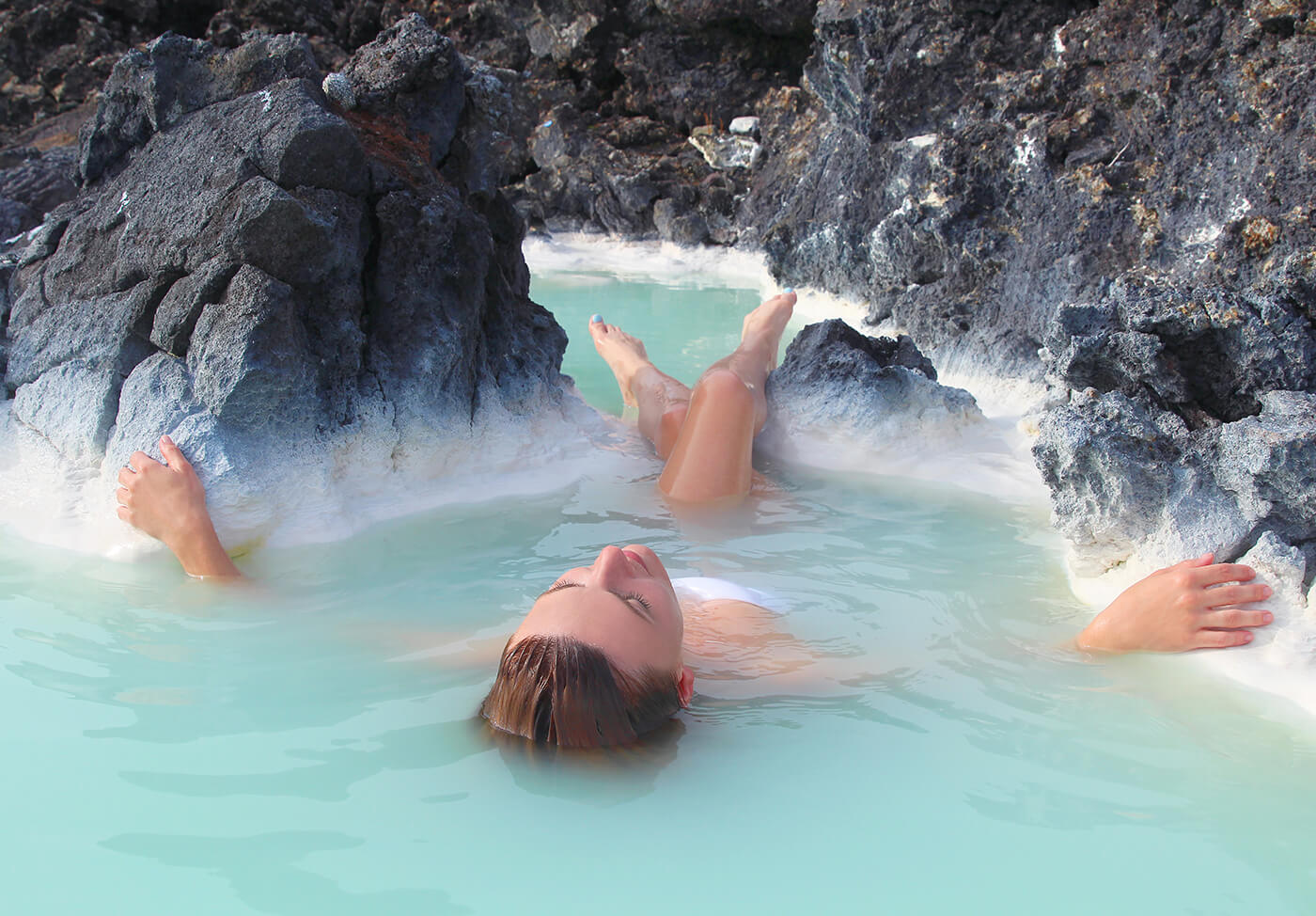 The Blue Lagoon Iceland was renovated in 2018, adding a wonderful new restaurant, a VIP area and new hotel rooms, offering its visitors a unique and almost surreal landscape from which to enjoy the midnight sun. Travelers are sure to feel completely inspired from the view of the northern lights directly from a comfortable heated pool.


"The photos on this site are owned by users or purchased from image banks"