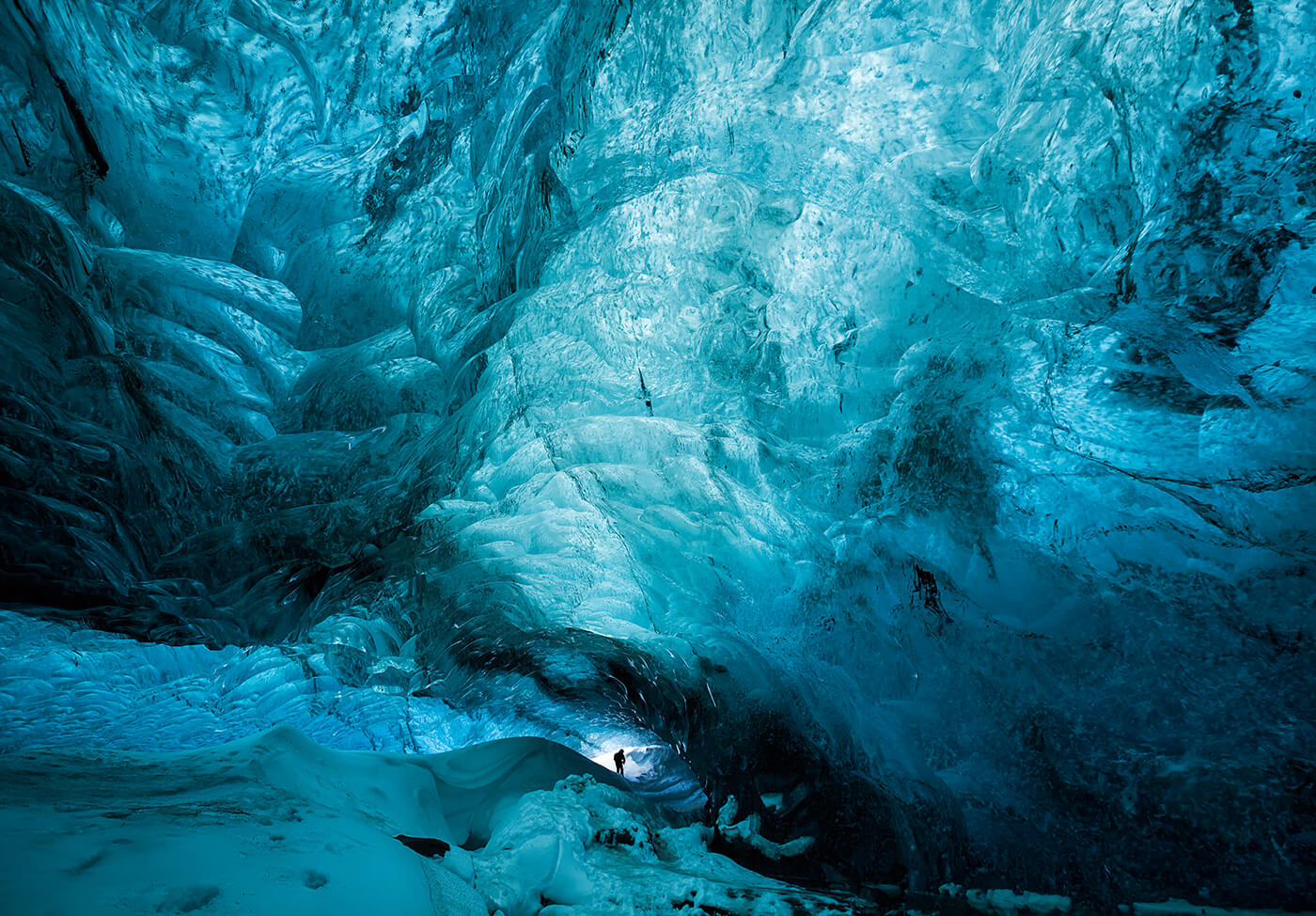 The Crystal Cave is located within the Svmnafellsjvkull Glacier, just on the slopes of the Vrffajvkull Volcano in Iceland. It is part of the Skaftafell National Park, which in 2008 was integrated into the Vatnajokull National Park, Europe's largest nature reserve.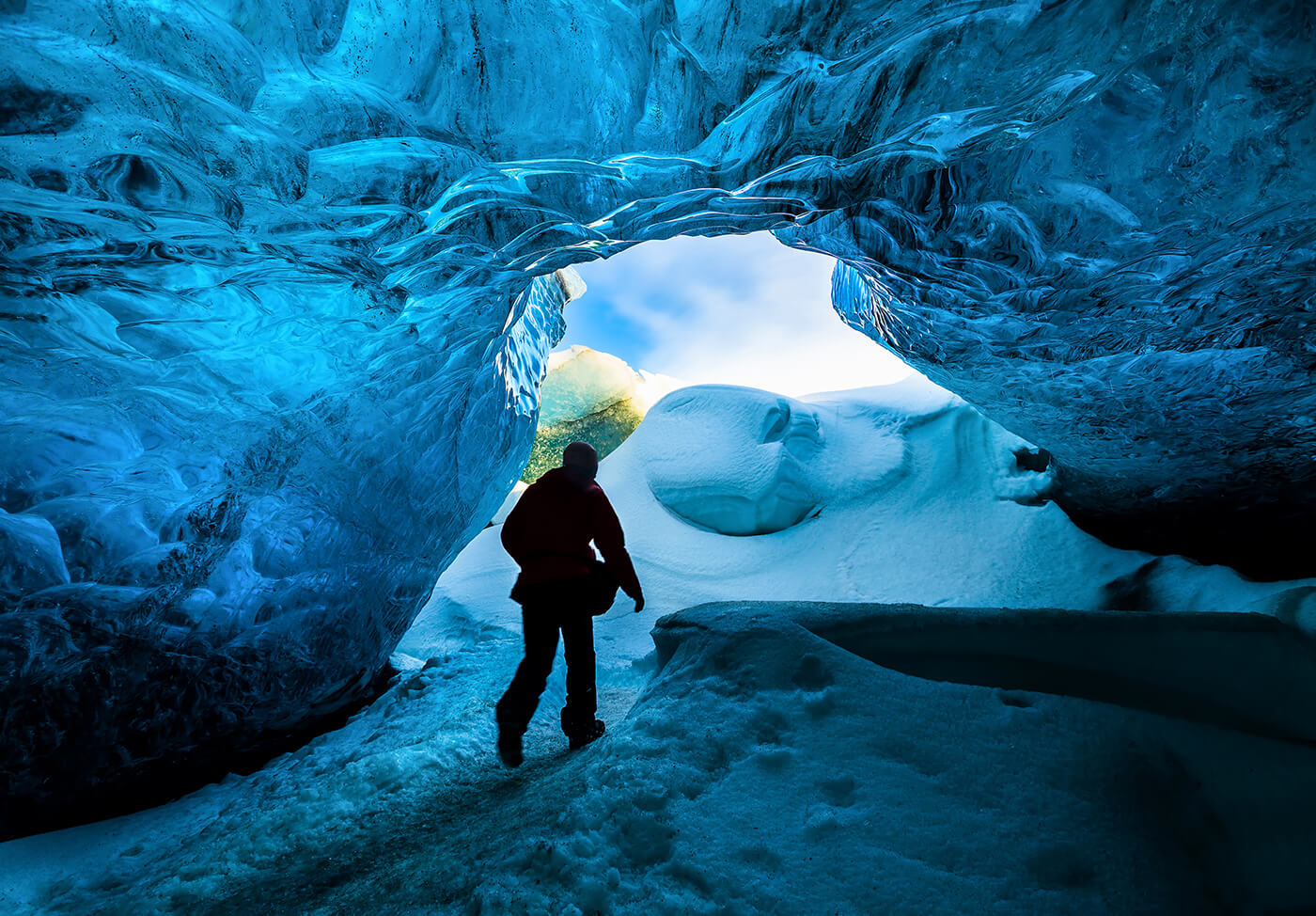 The intense blue reflections which are one of the highlights of the spectacular Crystal Caves, originate from the pressure exerted by the weight of snow falling from the glacier which has stratified over centuries, which causes air to escape thus forming these perfect blue reflections. This is the source of the purity and transparency which makes the color of the ice so vigorous and spectacular, and is even more accentuated on sunny days.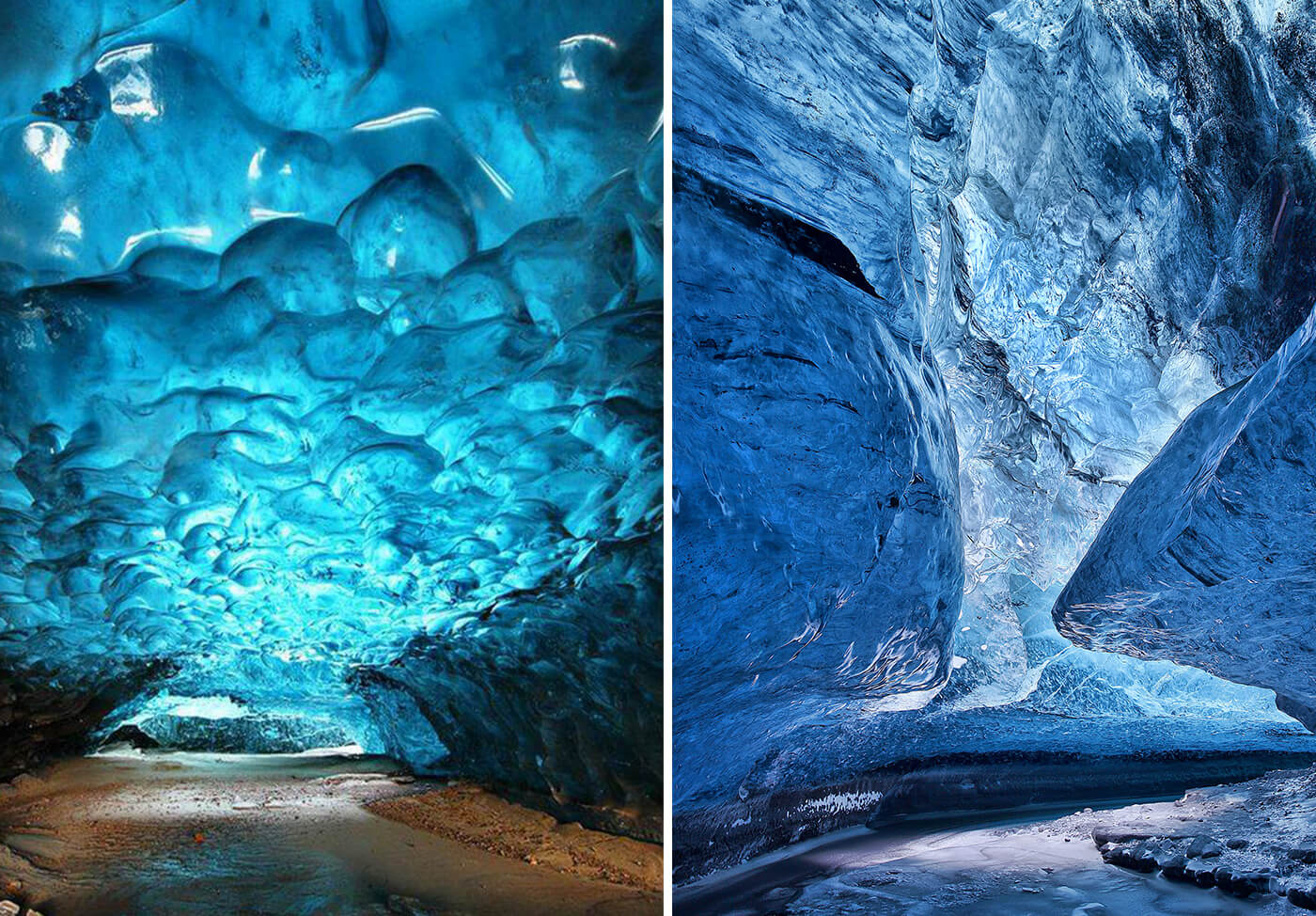 The blue ice cave can only be visited during the colder seasons when low temperatures make the ice more solid and compact and safer to visit. There is constant noise and cracking due to glacier micromovements, making the visit even more exciting and evocative.


The Crystal Cave is a truly unique experience where you can capture the breathtaking beauty of a glacial and enchanting kingdom!


"The photos on this site are owned by users or purchased from image banks"