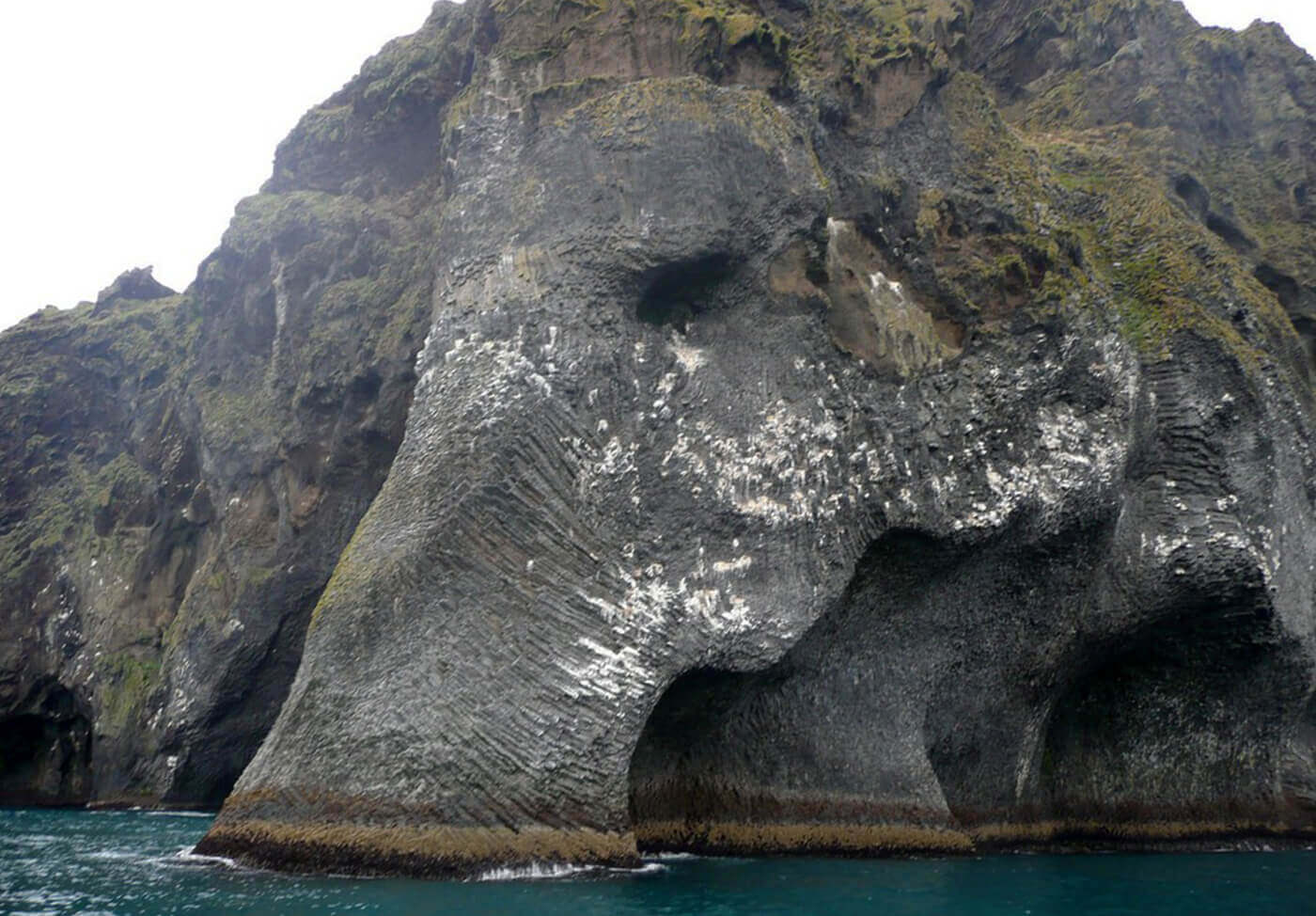 The Elephant Rock is an impressive rock formation, located on the island of Heimaey in southwest Iceland. It is the result of a slow and constant erosion of the sea and a result of the wind that has carved it over the centuries, making it look like a large elephant.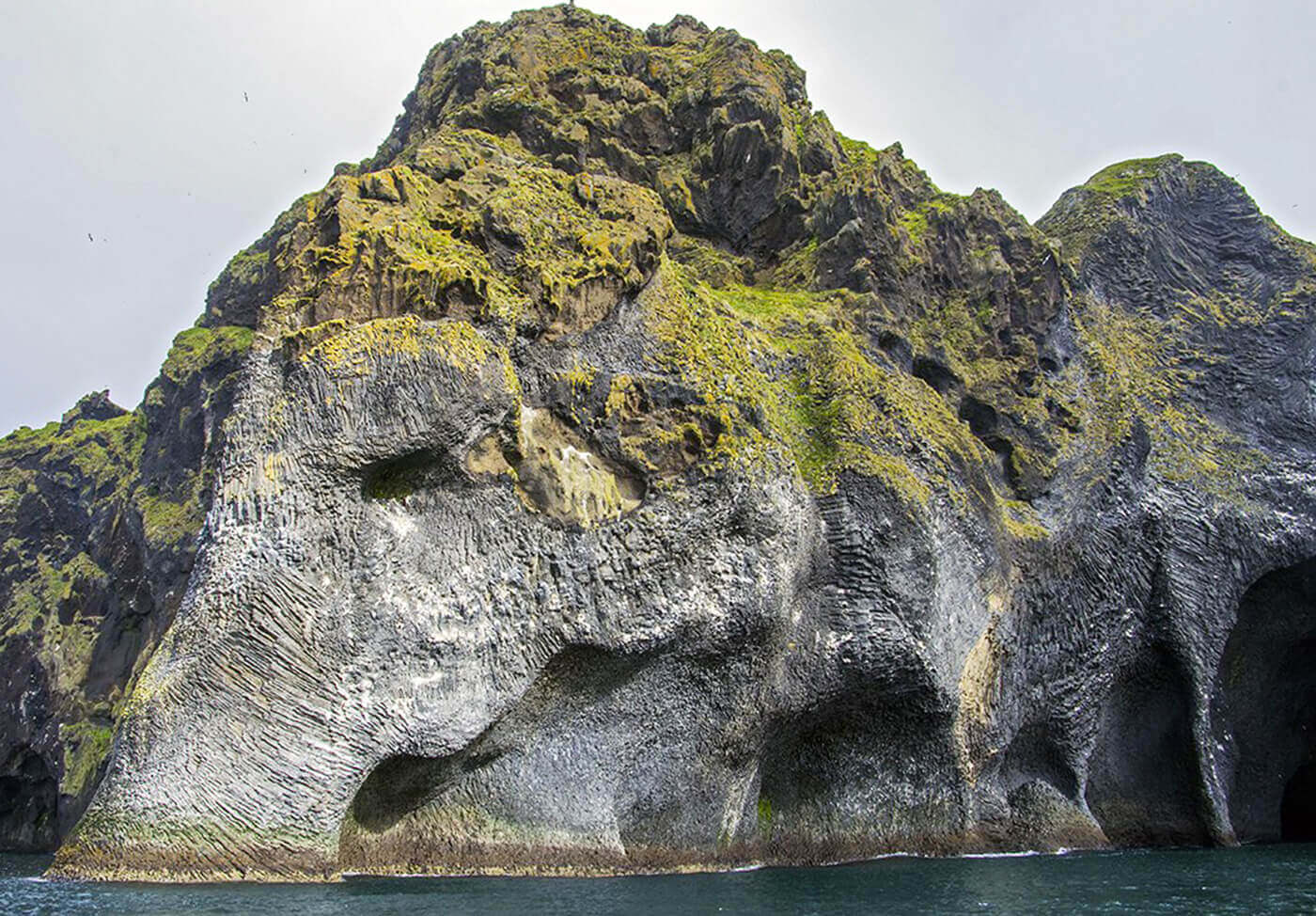 This imposing rock that emerges from the Atlantic waters is a true natural masterpiece, complete with proboscis, legs, ears and eyes, generated by the continuous and sudden eruptions of the Eldfell Volcano. The lava in contact with the icy water solidified the rock, thus giving it this curious and unusual form of pachyderm.


Heimaey is the largest island on the Vestmannaeyjar archipelago. The Eldfell Volcano, also known as the Mountain of Fire, is famous for its sudden and violent eruptions. A recent memorable eruption was that of 1973, when the lava was so strong that it reached the port, destroying many houses.


The small island of Heimaey, measuring just 5 square miles and about 4,000 inhabitants, has become an important tourist attraction thanks to the Elephant Rock. It is yet another natural masterpiece that attracts a multitude of visitors every year, all ready to see the sculpture up close and admire its natural beauty.


"The photos on this site are owned by users or purchased from image banks"