Reynisfjara Black Sand Beach is sometimes a hidden beauty immersed in fog. The striking dark pebble beach is home to wondrous sea stacks and imposing basalt cliffs. Iceland is home to some of the most fascinating and mysterious wonders of nature on the planet. The uncontaminated Island of Ice and Fire is an example of nature in constant evolution.


Located about 110 miles from the capital of Reykjavik, near Vik Village, Reynisfjara has been given the nickname "the black beach" as it is completely covered by black sand created by ash and volcanic debris produced by erosion. This breathtaking scenery is made even more extraordinary by a cliff of hexagonal basaltic pillars and two majestic cliffs that emerge from the sea, called Reynisdrangar. This place has an almost magical feel to it, immersed in ancient legends, among the most popular those that tell the tale of the sea stacks. Legend has it, the sea stacks are two huge trolls turned into stone by the sun once caught stealing a ship.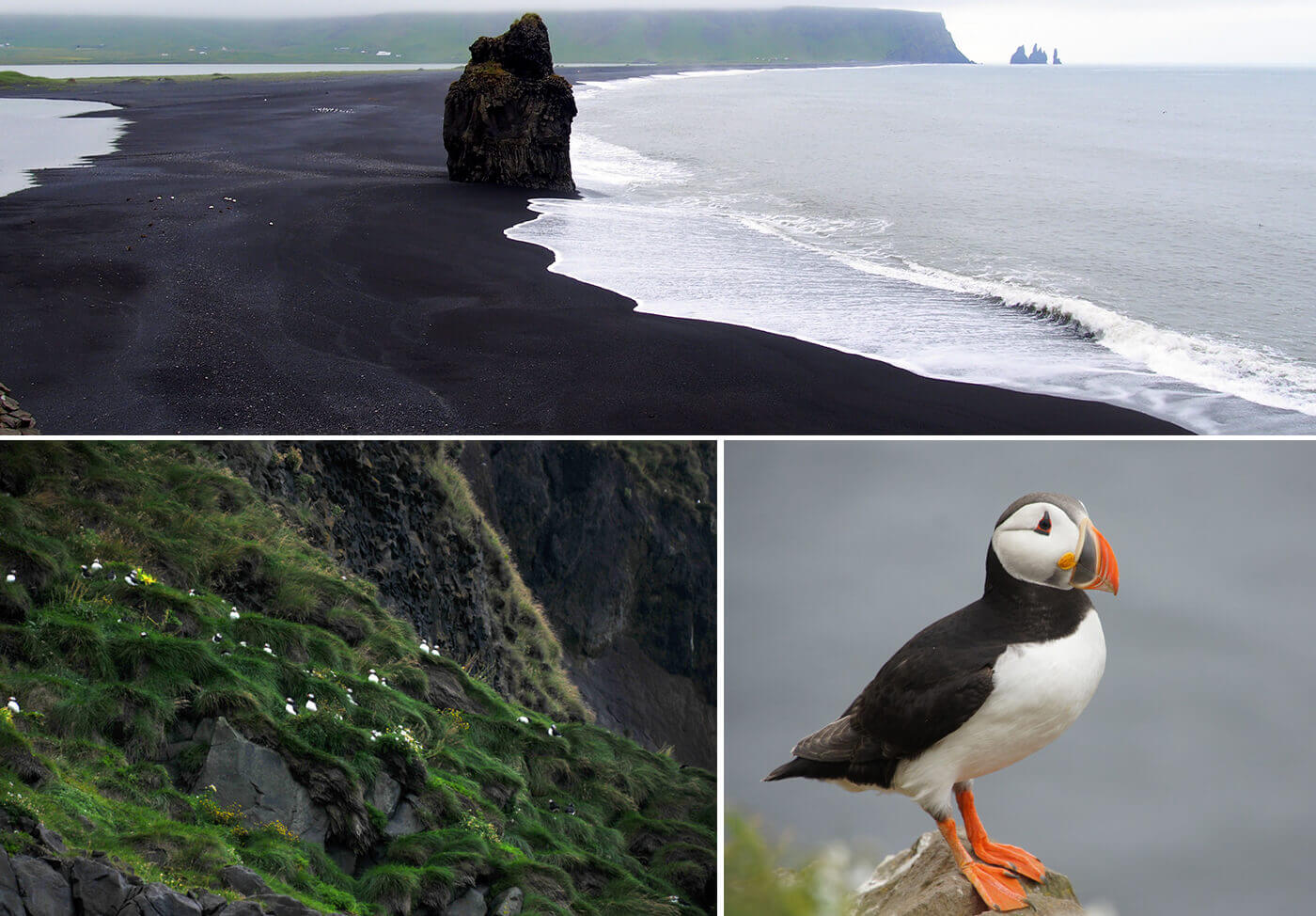 The beach is also home to colonies of seabirds, such as the sea puffin nesting near the open caves on the cliff. Despite this beach's extraordinary natural beauty, it is important to note that visitors must keep away from the shore, as waves rise unpredictably and the strong surf poses a great risk. Reynisfjara is certainly one of the most beautiful places in all of Iceland, and a favorite destination for travelers who are looking for a mysterious and legendary atmosphere.


"The photos on this site are owned by users or purchased from image banks"