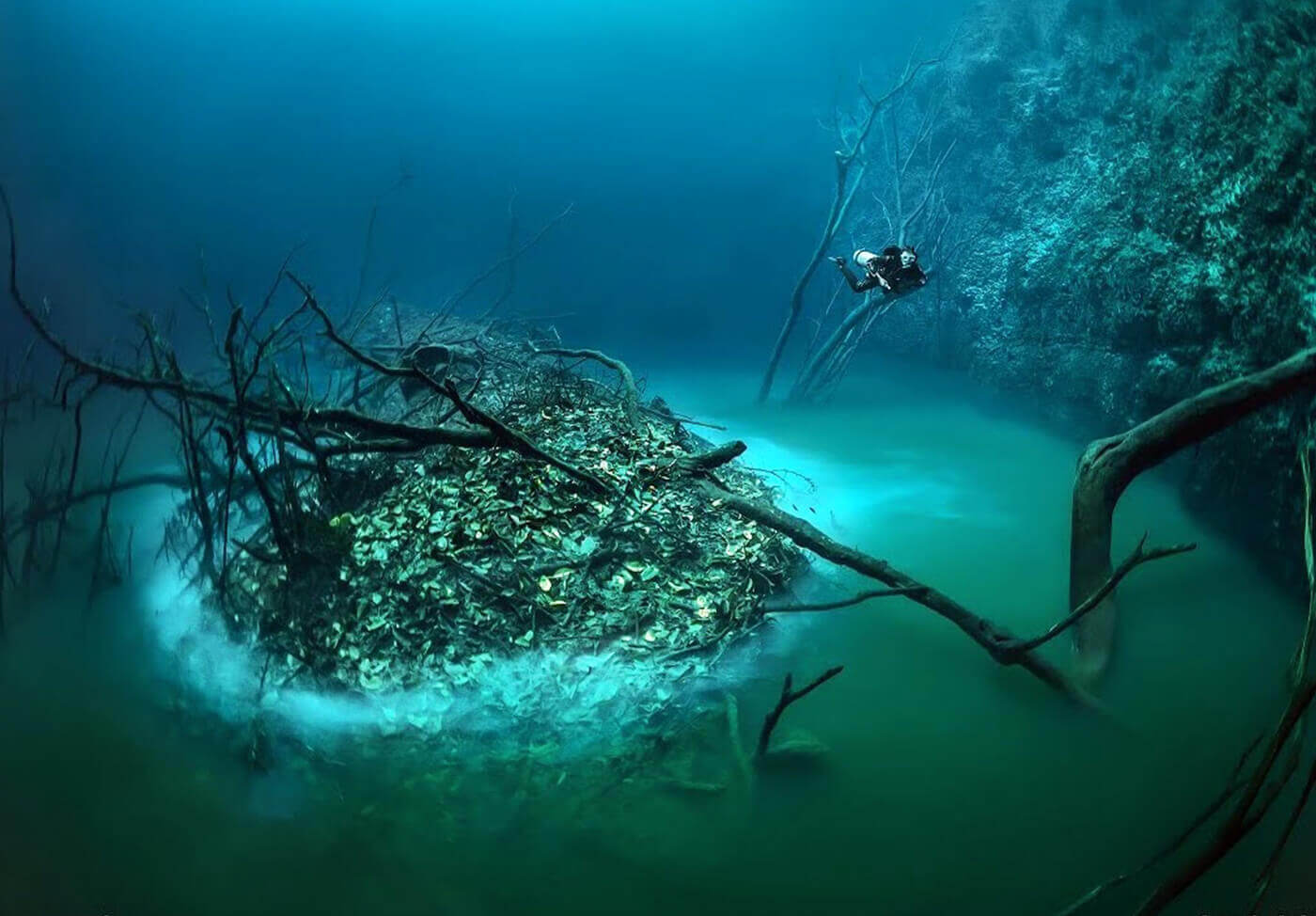 Just beneath the Cenote Angelita cave in the Yucatan Peninsula, Mexico, lies an incredible underground flowing river. This extraordinarily beautiful natural phenomenon flows thanks to the presence of hydrogen sulphide. Heavier than salt water, it is deposited at the bottom of the river until forming a distinct layer, creating a proper underwater river.


The Cenote Angelita River can reach depths of over 100 meters, with various layers of alternating fresh water and salt water. Adding to the beauty of the river is the colorful foliage and branches of the nearby trees, which float just along the banks of the river thanks to the density of the water.


Cenote is the term used to describe a cave with fresh water and usually used to define doline karst, a sinkhole phenomenon widespread in other parts of the world, especially in Central America. The ancient Mayan people considered the cenote sacred, using them to celebrate religious rites, including violent human sacrifices. Visiting this cave is not an easy task. It is filled with clear water for the first 20 meters, and then becomes more and more murky. The dive into the cave goes as deep as 55 meters below the surface, and is therefore considered suitable only for very experienced divers.


"The photos on this site are owned by users or purchased from image banks"