Just to the north of New Zealand there is a geothermal area, where the famous Wai-o-Tapu Thermal Wonderland lives. We can find here, the "Champagne Pool", so called thanks to the infinite bubbles produced, giving it the appearance and feel of a champagne tub.


The Champagne Pool is part of an extraordinary volcanic lake, with a diameter of 65 meters and an almost equivalent depth. Its geothermal fluid volume reaches about 50,000 cubic meters of water and gas. The deepest waters of the Champagne Pool reach temperatures of about 500°F, while on the surface it reaches about 160°F. The natural gases created are mainly carbon dioxide (CO2) and to a lesser degree nitrogen, methane, hydrogen and some oxygen.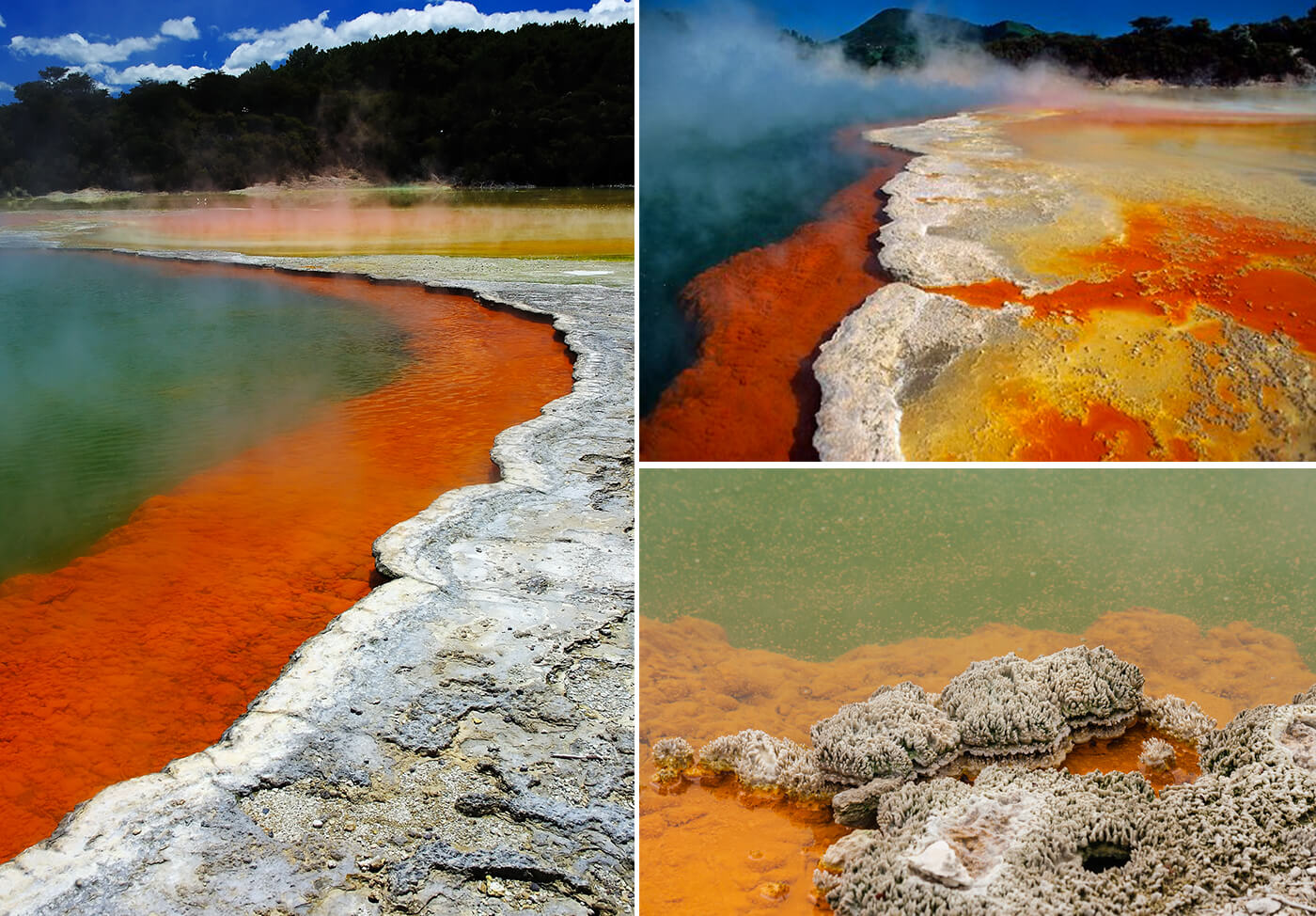 It was formed as a result of a hydrothermal eruption, dating back 900 years ago and its strong color contrasts are due to the presence of dissolved minerals in the waters at very high temperatures, creating incredible colorful palettes, with shades of electric green to deep reds.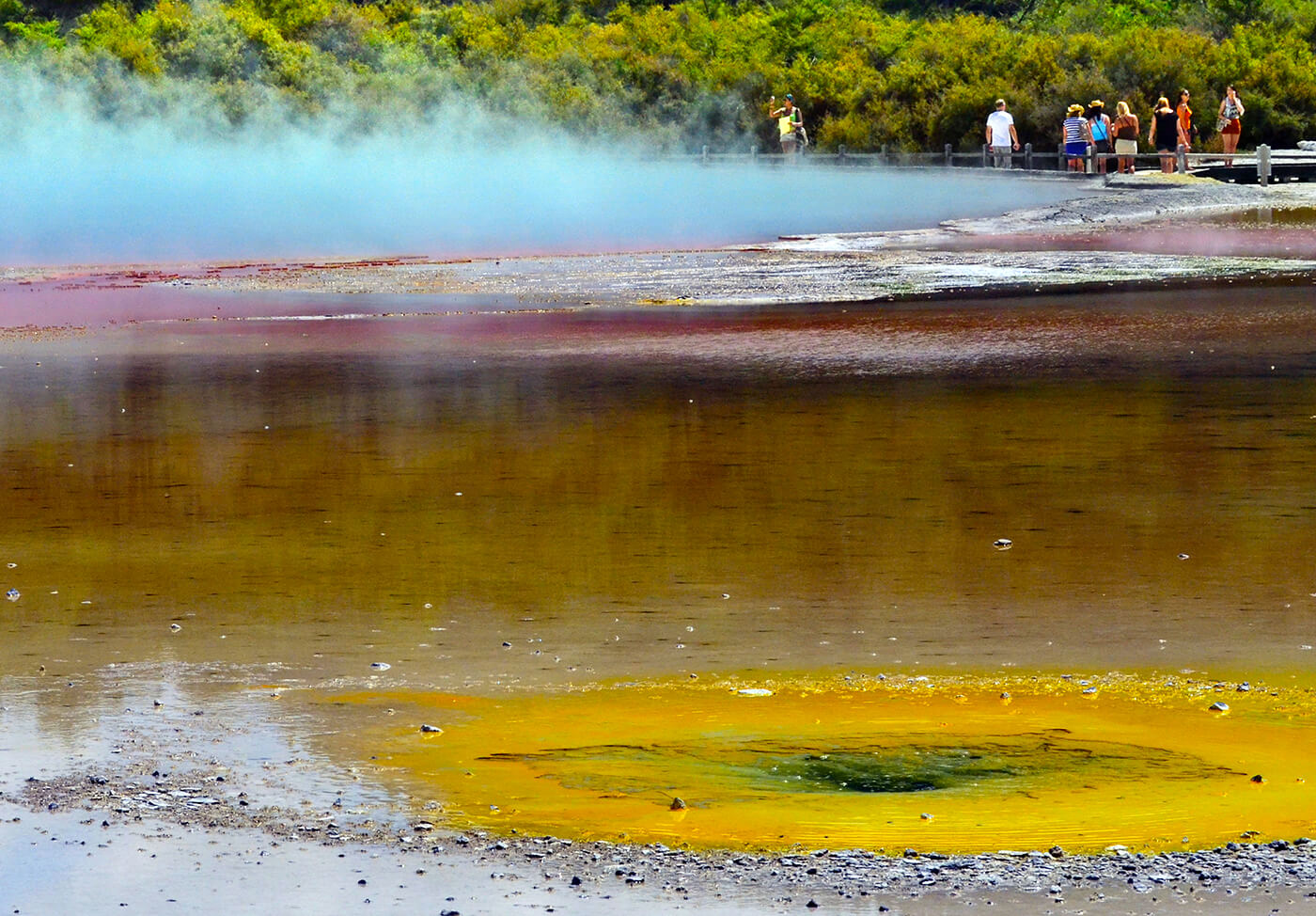 The name of the Waiotapu Spa Reserve means "sacred waters". It can be found about 19 miles from Rotorua, the hub of the Maori people. It has been declared a protected area since 1931 and is undoubtedly one of the greatest wonders of our planet, a powerful site with a surreal atmosphere that offers breathtaking views that go well beyond the limit of any vivid imagination.


"The photos on this site are owned by users or purchased from image banks"
#Lake
#Park
#Pools
#Volcano