Het Arresthuis, located in Roermond, a small town in the province of Limburg in the Netherlands, has been known as a maximum-security prison since 1863. After being used for close to 2 centuries as one of the most hardened penitentiaries in the country, it was later abandoned for many years and reopened in 2002 as a temporary accommodation for drug traffickers. Prison activities definitively ceased activity in 2007 to begin the construction of a spectacular building - a luxury hotel, a far cry from its former prisoner quarters.




Every aspect of the original prison has remained intact with careful restyling, including the 105 cells into turned into 38 wonderful rooms, along with 4 luxurious suites equipped with every comfort. The suites were fittingly named The Judge, The Lawyer, The Director and The Jailer. What were once cramped quarters are now luxury rooms, retaining their original doors which overlook a charming hall located in the old central corridor of the prison.




Even the courtyard has turned luxury, the very courtyard where prisoners once visited during set times of day for fresh air. It has been transformed into a beautiful terrace with a Mediterranean atmosphere, complete with olive trees, a botanical garden and a lovely sitting area under large white umbrellas. The Het Arresthuis Hotel features a bar, restaurant with top chefs, a fitness center, a meeting room and one of the best golf courses in the Netherlands. Visitors can take a tour of the entire prison and receive information on the history of the building.




The Het Arresthuis prison is not the only penitentiary to have been transformed into a luxury hotel. In fact, there are many "prison hotels" scattered around the world, taking advantage of the abandoned spaces of prison structures to create new realities intended for tourism, and is becoming quite a trend today. This hotel offers a unique and unforgettable way to experience an unusual location rich in history.
For more information go to Het Arresthuis Hotel.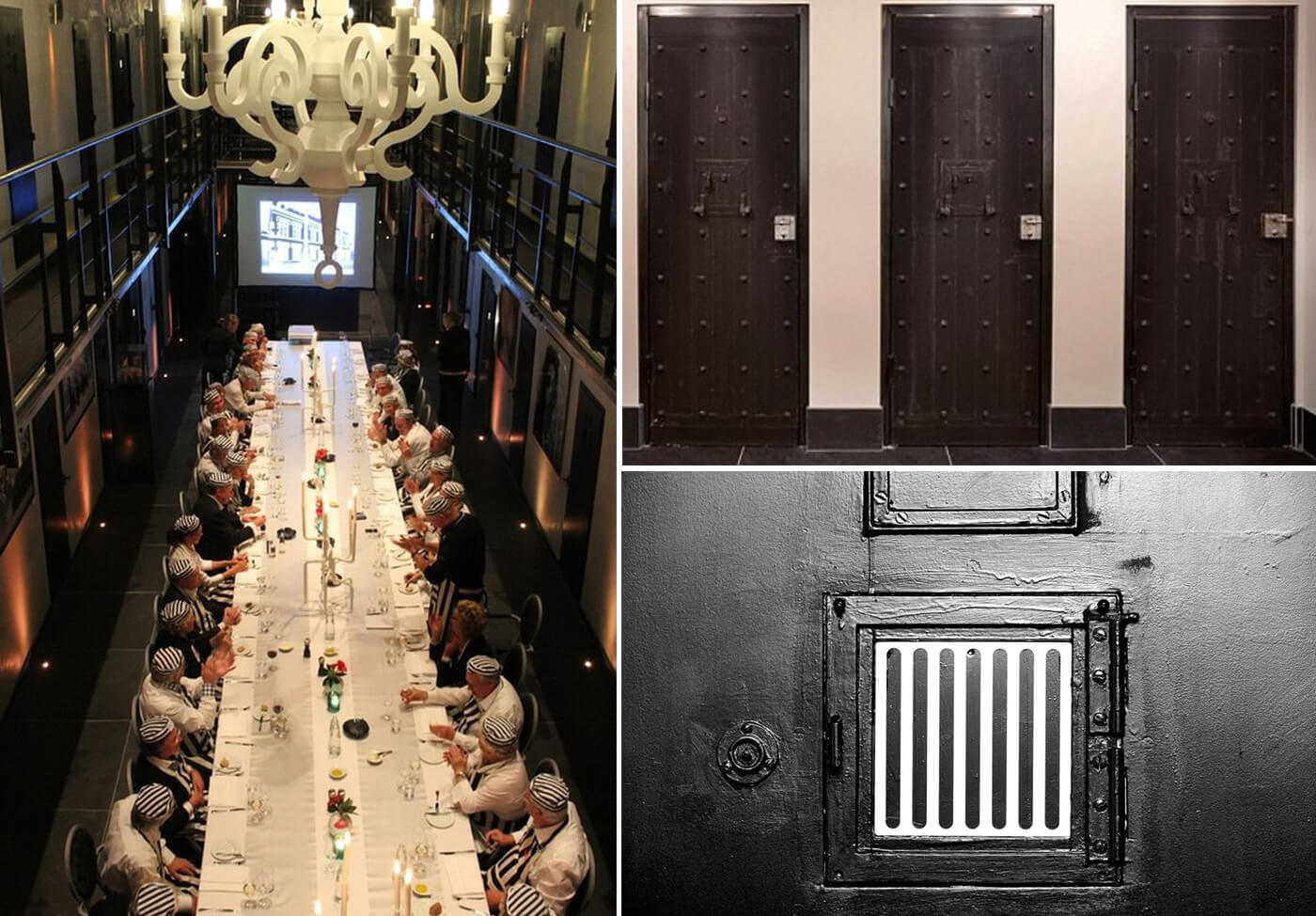 "The photos on this site are owned by users or purchased from image banks"